The Best Face Cleansing Brushes
There's no way you will talk about quality skincare without mentioning the importance of a good facial cleansing brush. This is because it will clean your skin better than just the splashing of water and soap, or better than a white handkerchief will ever do. A good facial brush will remove oil, dirt and other impurities in a way a clean piece of cloth can never do. It will also do more than clean the surface of the skin and will exfoliate even the dead cells of the skin.
Carefully consider the type of brush, the power source, and the features of any facial brush you plan to buy.
10 Best Face Brushes
There are a number of features that qualify the following brushes as part of the best face brushes. See if you can find your best fit below.
1. Clarisonic Mia 2 Sonic Skincare Cleansing System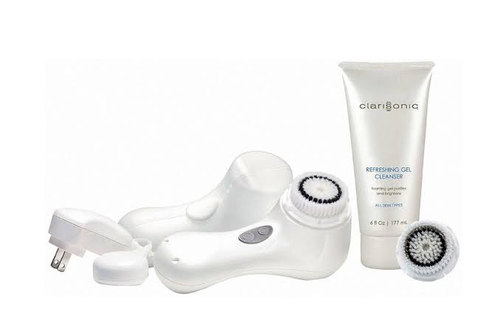 This facial brush is 2-speed brush that was specially made for skin that is prone to acne, pores, spots and uneven tone. The bristles are soft and smooth, making it have a gentle feel on your skin. The oscillation is superb with over 300 movements per second. A professional brand that cleans six times more than a white handkerchief will. It costs $169.00 on Amazon.
2. Darphin Sonic Cleanser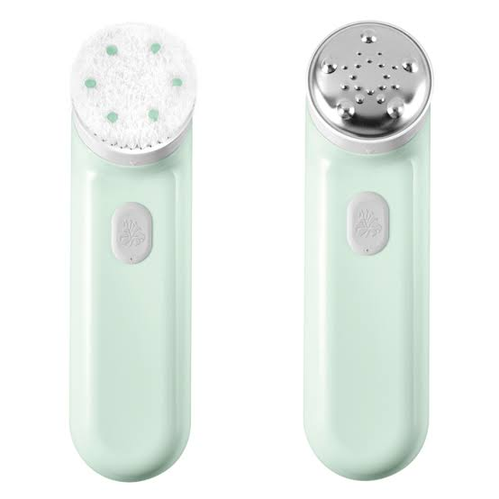 This is a rather special kind of facial brush because it has two heads for different purposes. The first head is a cleanser while the second head made of steel is for massaging. Some brush clean in a circular motion while others are clean from one side to another. But the Darphin cleanser does both. Sounds interesting, doesn't it? It is really a professional brand though it comes with a cost of about $39.00.
3. Foreo Luna Cleansing Brush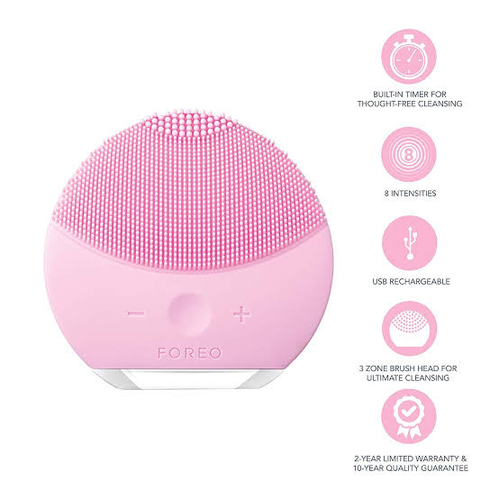 This silicone facial brush which is made of silicone-free phthalates is medically endorsed to help treat pores on sensitive skin. It is totally resistant to germs like bacteria which easily infect nylon facial brushes. Every second, it makes about 8000 pulsations with a feel similar to receiving a massage. Its use increases the circulation of blood on the face as well as minimizes contours and pores. It is quite cheap, selling for $43.94 online.
4. PMD Clean Smart Facial Cleansing Device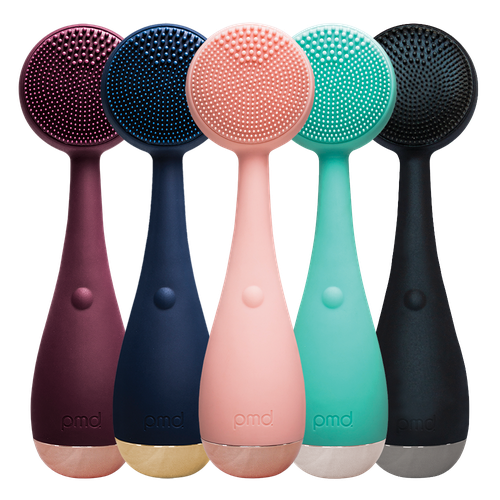 This facial cleanser also ranks top because of its special features. It has a silicone brush which eliminates the possibility of an infected cleanser. It is also an anti-aging facial massager that is both lightweight and waterproof. It is powerful enough to make about 7000 vibrations every second. Once you buy it, the brush head does not need any replacement. The current price is $99.00 on amazon.
5. Clinique Sonic System Purifying Cleansing Brush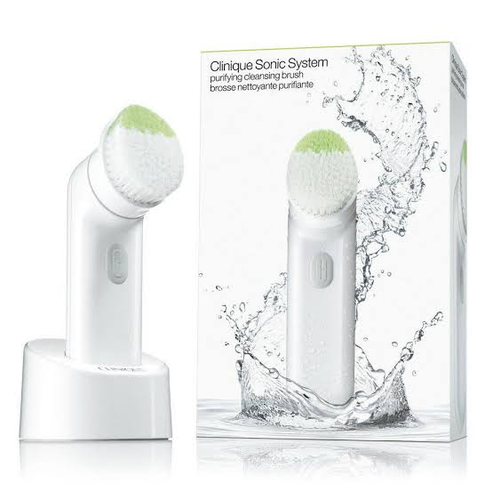 This is the best facial brush for mature skin that is prone to lines and wrinkles. It has two special features; two types of bristles and an angled brush. The angled brush helps it get to every corner of the face while the dual bristle helps make the cleaning more effective. These two features may not be readily found in other brushes. It is very portable and lightweight. It sells for around $49.95.
6. Olay Regenerist 3 Point Super Cleansing System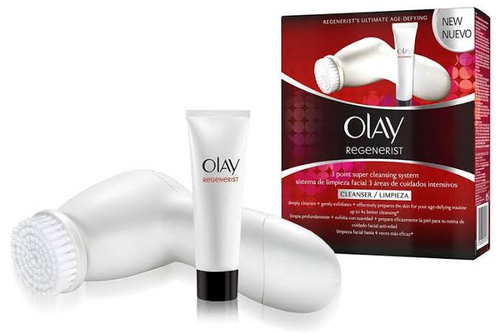 In the world of facial cleansers, this brush that has been described as 'revolutionary' is as effective as a $200.00 cleanser, even though its actual price is just $34.00. It removes makeup, impurities, and other debris four times more effectively than other manual cleansers on the market. It also absorbs the components aiding the aging process from the face in real-time.
7. MiroPure Sonic Rechargeable Facial Brush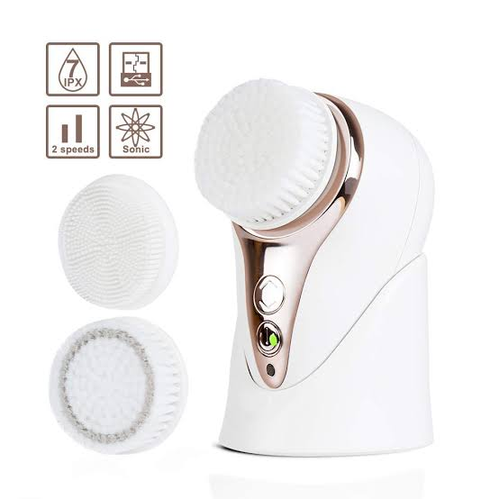 Its design is somewhat fascinating and the features are very advanced. It has a 3D bristle head that works to clean deeper than other brushes. it will even touch the corners of the face like the nose and eyelids. The head is made of silicone and can remove makeup effectively while giving a massage feel on the face. It is sold for $49.00.
8. Proactiv Deep Cleansing Brush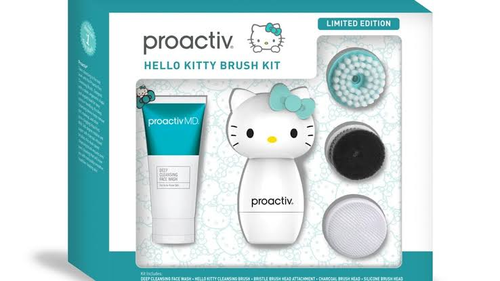 Its soft bristle helps with the gentle sweeping of impurities that could enlarge pores in a way that won't cause any skin irritation, no matter what skin type you have. It has two-speed levels with a 360-degree rotation. It is water-resistant which means it can be used even in the shower. A survey of the current market suggests that it is currently selling at $35.00.
9. Sephora Collection Dynamic Duo Face Brush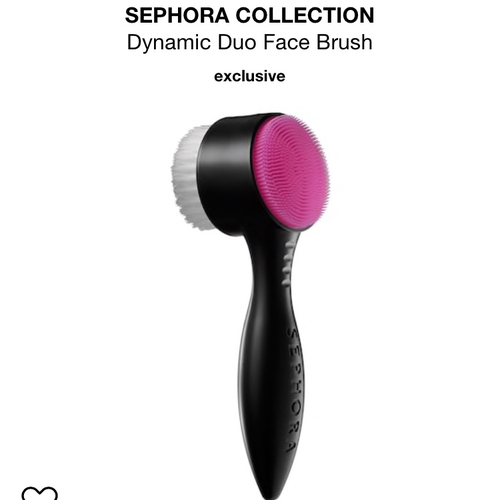 It is called Dynamic Duo because both ends can be used for facial cleansing. It cleans so well that it reduces pores and improves your skin's texture. Its grip is slip-proof and the brush is silicone to rejuvenate dead cells. It comes in very cheap at around $17.99.
10. Shiseido Cleansing Massage Brush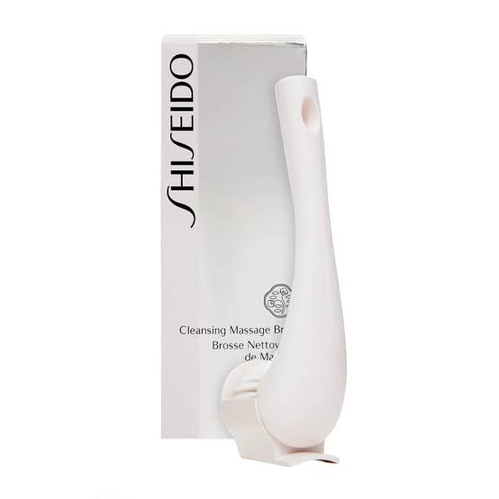 This facial brush is popular for its deep pore cleansing and gentle pampering of the skin similar to the feel of a massage. Its silicone cushions, ability to clean the contours of the skin, silky bristles and ease of handling, are all exciting features that make the facial brush one of the best.
Summary
There is no doubt that while searching for the best facial cleansing brush today, some have ended up buying products that are adding to their congested and oily skin. The result has not been pleasant at all. To avoid that, kindly choose from this list of the best facial brushes and watch your skin glow like never before.