Top 10 Best Drugstore Cleansers for Every Skin Type
Let's discuss what you need to wash your face, shall we? See, keeping your face clean is essential, not only for hygiene but also for its health benefits. Washing and caring for your face should surpass what you normally do for the rest of your skin. There are several affordable best drugstore cleansers that can cleanse your skin and give you a luxurious and ritualistic feel in just a few minutes after use. However, you should be careful when choosing your face cleanser because the effectiveness of a cleanser depends on your skin type, your age, and the cleaning demand. All these should inform your choice of a face cleanser.
Best Drugstore Facial Cleansers to Choose From

Some people are still not sure whether they should wash their face before they sleep – probably because of tiredness or their reluctance to remove their makeup. However, cleansing your face before you sleep is important because there are other environmental factors besides makeup which can damage your skin.

Here are some of the best cheap face wash cleansers you can use:
1. Cetaphil Daily Facial Cleanser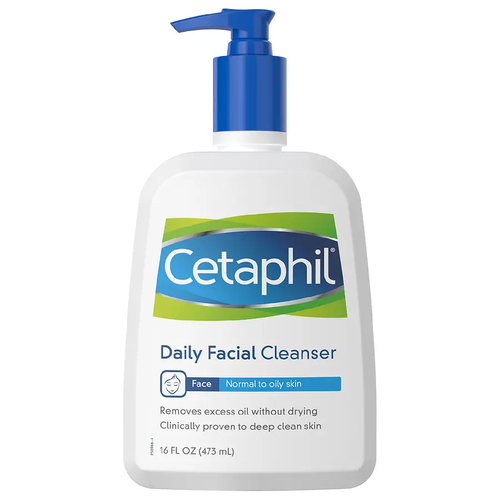 Cetaphil Daily facial cleanser is well known for its ability to protect against acne. The commonest cause of acne breakouts is oily skin. This facial cleanser works by alleviating oily skin. This not only protects against new-onset acne but also facilitates the resolution of acne after it occurs. It foams easily to help wash off impurities from your face. It is also enriched with zinc and herbal extracts from licorice root which help prevent inflammation on the facial skin.
2. CeraVe Foaming Facial Cleanser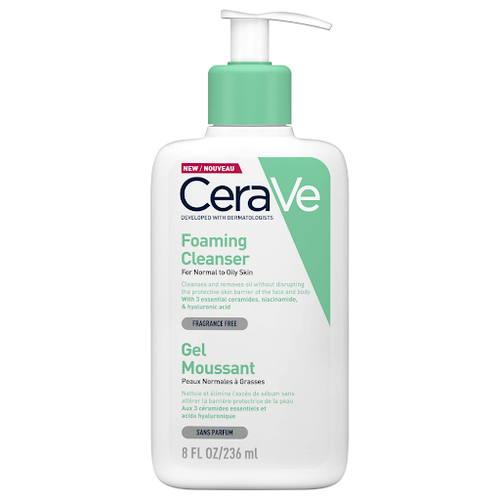 This facial cleanser is designed to ease dry and tight skin. It is enriched with hyaluronic acid which helps moisturize the skin making it more supple and soft. The primary function of the skin is to protect against environmental and/or physical damage to internal organs. This cleanser also contains an ingredient called ceramide which helps to restore the protective abilities of the skin.
3. Neutrogena Ultra Gentle Hydrating Cleanser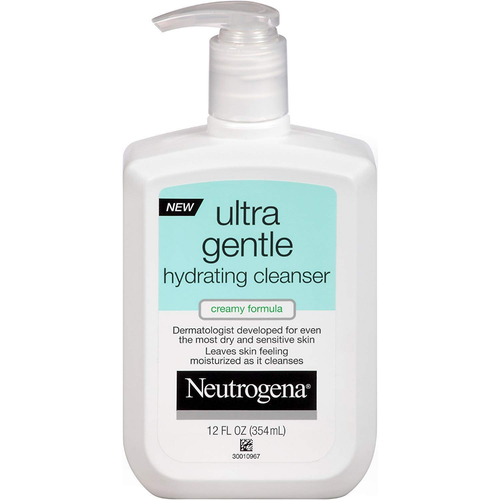 Neutrogena Ultra Gentle Hydrating Cleanser is largely anti-inflammatory. Therefore, it is an excellent choice for people with skin that is prone to inflammatory conditions such as eczema and rosacea. It is also good for sensitive skin and perfectly cleanses the skin without leaving any dirt or residue. Those who use it report that it makes your skin tight and dry – especially when you have oily skin, which makes it one of the best drugstore face wash cleansers available.
4. La Roche-Posay Toleriane Hydrating Gentle Cleanser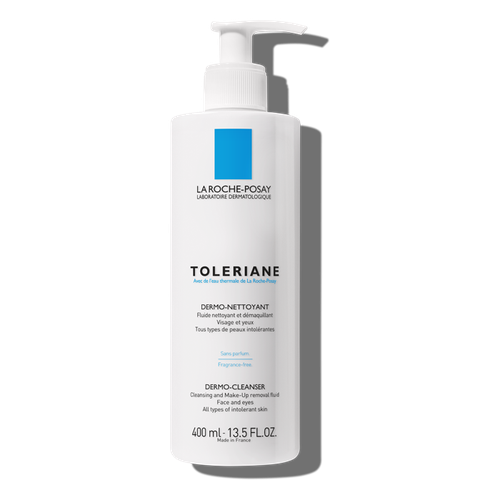 This effective cleanser is made by the French drugstore brand – La Roche-Posay. Its main component is ceramide, a crucial ingredient in skin cleansers because it preserves and restores the protective ability of the skin. This cleanser also contains niacinamide and prebiotic thermal spring water. The niacinamide helps in improving skin clarity and skin tone while the spring water hydrates and soothes the skin.
5. Differin Balancing Cleanser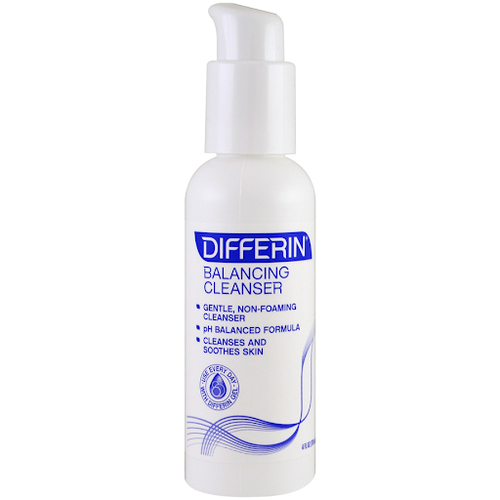 Differin Balancing Cleanser is a formula that is fit for almost any type of skin. It is more useful for cleansing the face but can work for any other part of the skin. It is gentle and doesn't predispose to allergic reactions. When used to cleanse the skin, this formula rinses off easily and leaves your skin smooth, soft and healthy. For frequent users, it is among the best drugstore cleansers.
6. Bliss Fab Foaming 2-in-1 Cleanser and Exfoliator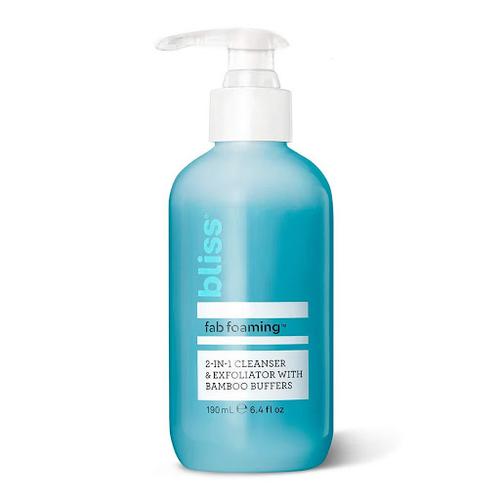 This cleanser is rich in natural herbal remedies. It is an excellent choice for dry skin. Its soothing benefits on dry skin are due to the presence of ingredients such as organic chamomile, flower extracts of the English marigold, and passion fruit extracts. It is enriched with bamboo buffers which play a major role as natural antioxidants. The bamboo buffers work to gently exfoliate the skin and remove any residue.
7. Neutrogena Oil-Free Acne Wash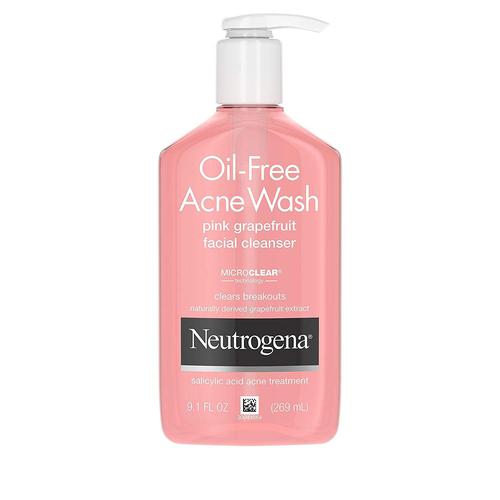 Neutrogena Oil-Free Acne Wash is a favorite among most people, especially those prone to acne. Its two major ingredients are salicylic acid and Vitamin C. The salicylic acid is a gentle exfoliator and helps clear the debris of acne from the skin. The vitamin C is useful in lightening the skin discoloration that usually occurs after acne has resolved.
8. EltaMD Foaming Facial Cleanser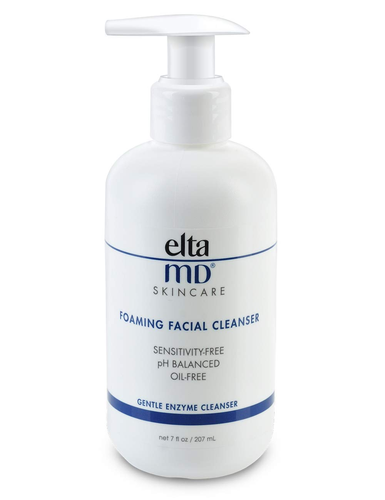 This lightweight cleansing formula is easy to use and may become your favorite after just a few trials. It works quickly; just a simple lather creates a gentle foam that rids all the makeup and dirt from your skin without stripping your skin off of its oil. The overall outcome is a refreshed skin. This facial cleanser is ideal for the majority of skin types.
9. Avene Cleanance Cleansing Gel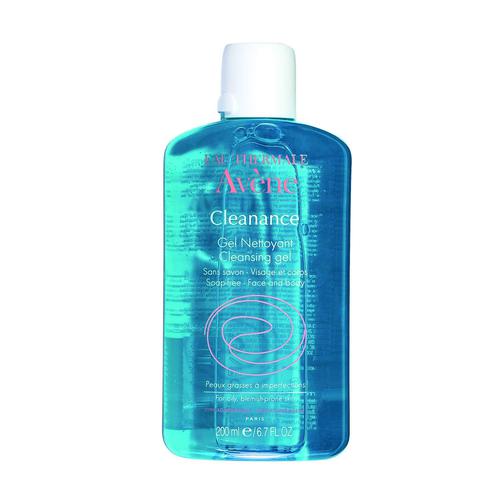 Unlike most facial cleansers in its category, Avene Cleanance Cleansing gel is a deep cleanser and removes debris beneath the skin surface such as in inflammatory skin conditions. Another reason that makes it favorable is that it has a pH that resembles that of the skin hence maintaining the natural pH balance of the skin. Therefore, it is not associated with any major side effects on the skin.
10. Vanicream Gentle Facial Cleanser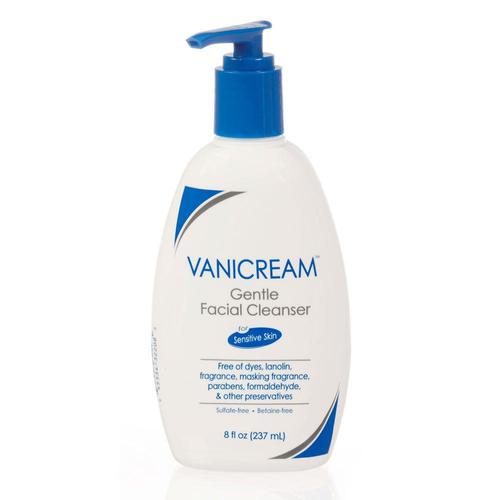 If you have extremely sensitive skin then this is the go-to facial cleanser for you. It doesn't have any irritants in its formulation. Common irritants are alcohol, soaps, formaldehyde, sulfates, and betaine. It is also gluten-free. Vanicream Gentle Facial Cleanser is the perfect choice for people prone to allergic skin reactions such as eczema and dermatitis.
Summary
It is important to cleanse your face before you go to sleep. If you want to be effective in doing so, choose the best drugstore cleansers that match your skin type. You may also need to consider if you have any preexisting skin conditions such as acne or dermatitis.
Here is an informative video that gives a summary of how to cleanse your face effectively using the best drugstore cleansers.