Only Have 24 Hours in London? Here's How to Make Them Count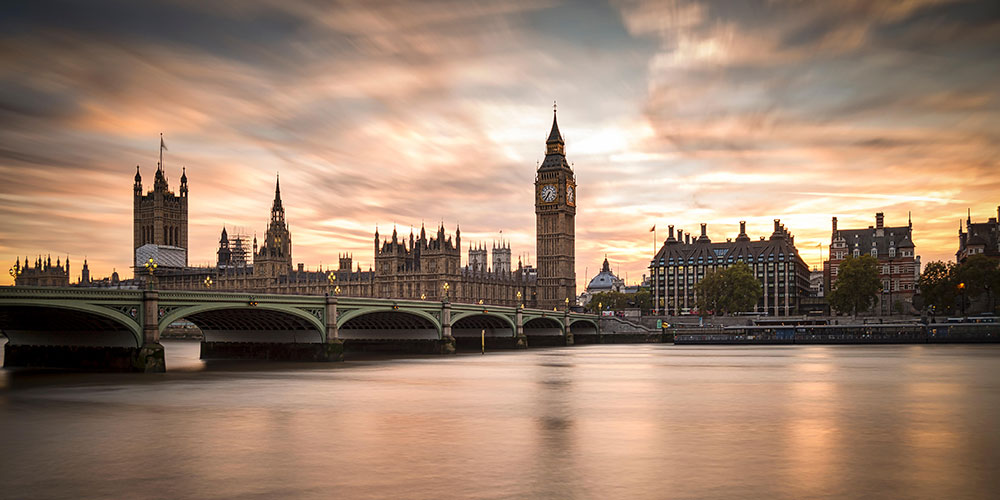 Trying to cram London's major sights into a one-day tour may seem insurmountable, but fear not. It's entirely possible to visit the city's must-see landmarks on a 24-hour trip. Take a deep breath. We've put together a whirlwind — but manageable — schedule so you can see the absolute best of London in a day. Are you ready? It's a sightseeing time.
Spend Your Morning With the Royals
Start the day at your London hotel with a cuppa tea — like a good Brit. Once properly caffeinated, it's time to explore, and when in London, you'll want to do what the royals do.
In this case, we highly recommend it. Head to Buckingham Palace, home of the Queen, to witness the changing of the guards.
The ceremony takes place every day at 11:30 a.m. from April through July, and on alternate days for the rest of the year.
It's a 45-minute production, and the palace recommends arriving at least 15 minutes early to secure a good viewing spot.
After your brush with royalty, stroll over to Trafalgar Square, and snap pictures with the iconic lion statues.
Wander the streets around the square to find trendy boutiques and shop for souvenirs.
Get Your Pop Culture and History Fix in the Afternoon
After shopping in the square, walk to the Embankment tube station and take the Circle or District line to Monument station. From here, make your way to Leadenhall Market. If you're a Harry Potter fan, you'll feel a hint of nostalgia and recognition.
Leadenhall Market served as the inspiration for Diagon Alley and parts of the movie were filmed here.
Check out the quaint shops, or stop into one of the food stands for a quick bite.
After you've fueled up in pseudo-Diagon Alley, visit the Tower of London.
From the Crown Jewels to unbeatable views of London and the River Thames, the Tower of London is a delight for visitors of all ages. If you're a history buff, you'll revel in the old stone architecture and frightening stories from the torture chambers.
Good thing you ate before you came, right?
Start Your Evening on the Eye
After touring the Tower of London, hail a cab or take the bus farther down the River Thames to the London Eye — the enormous glass-enclosed Ferris wheel.
As the sun sets, you can experience glorious views of Big Ben, Parliament and London's beautiful skyline.
Following your ride on the Eye, stroll over London Bridge and grab a quintessential photo in an iconic red telephone booth.
When hunger strikes, seek out a traditional British pub for a fish and chips meal, washed down with a pint.
You can rest easy knowing you've truly had one epic day in London.