Top 10 Things to Do in St Augustine Florida
St. Augustine is a city situated on the Atlantic coast, in the southeastern side of the U.S and northeastern side of Florida. Founded in 1565, St. Augustine, initially known as San Agustin, is the oldest settlement established by the Europeans that's still in existence. The nation's oldest city has so much to offer with its unique scenery and rich history spanning historical museums such as the Gilded-Age hotels and Castillo de San Marcos; specialized air and sea tours; swashbuckling adventures and much more. Whether you're visiting for the first time or returning, there's a list of endless fun things to do in St Augustine
Visit the Castillo de San Marcos
Built between 1672 and 1695, the Castillo de San Marcos was a Spanish port made of coquina for fire resistance and protection from attacks by enemies.  Aged more than 315 years since construction, this site isn't just the oldest in St. Augustine, but also in the larger American nation.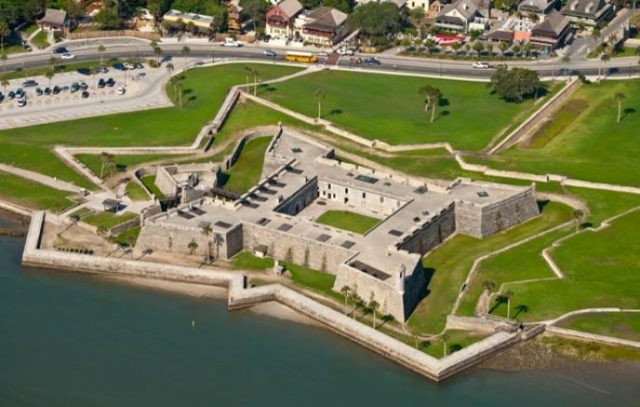 Explore the large interior courtyard, rooms that once acted as prisoner cells and the gun deck for beautiful views of the city. Go for free tours, cannon firings and demonstrations of weaponry. The Castillo de San Marcos is open every single day except on Christmas and Thanksgiving days. All the activities depend on the availability of staff and good weather. Note that some programs and events in this monument come at a fee.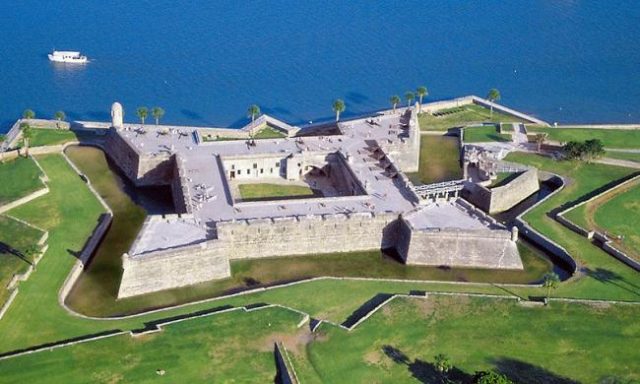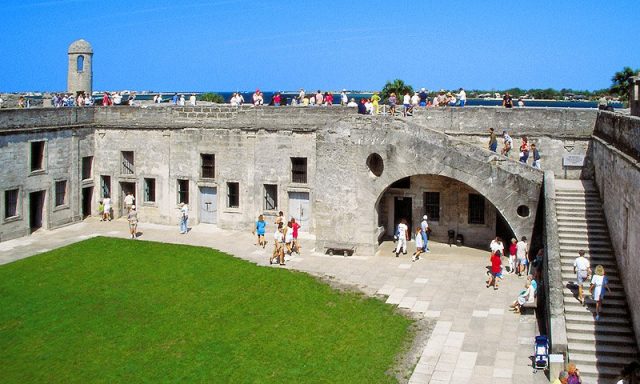 Taste the Best Whiskey at St Augustine Distillery
St Augustine Distillery is renowned for its award-winning gin, whiskey, rum and vodka. This former ice plant building is an ideal destination for spirit tastings ranging from farm to bottle spirits, and exceptional tours, making it one of the best things to do in St Augustine.
Join a guided tour to explore various exhibits to see artifacts with so much to tell about Old Florida's rich history. You'll also get to learn about the art of spirit distillation and how it has changed over the years. The tours let you explore the ice plant building's historical importance. Built from 1905 to 1927, this site is home to modern functioning stills, the bar and restaurant, and exhibit areas in the plant. What's more, you'll get to refine your skills in crafting the best cocktails using ice. If you're lucky, you'll even get to crush some ice for first-hand experience; isn't that amazing?
Tour the St George Street
Located at the heart of the city, this pedestrian-only street called St. George Street is full of life, booming with taverns, restaurants, shops, attractions and art galleries, among many more great things to do in St Augustine, Florida.Hop on a sightseeing trolley or walk along to explore this busy street. Visit the historic building occupied by a pizza place for a taste of delicious St Augustine pizzas. Tour the Oldest Wooden Schoolhouse that has been in existence since before 1716 and find out what it has to offer.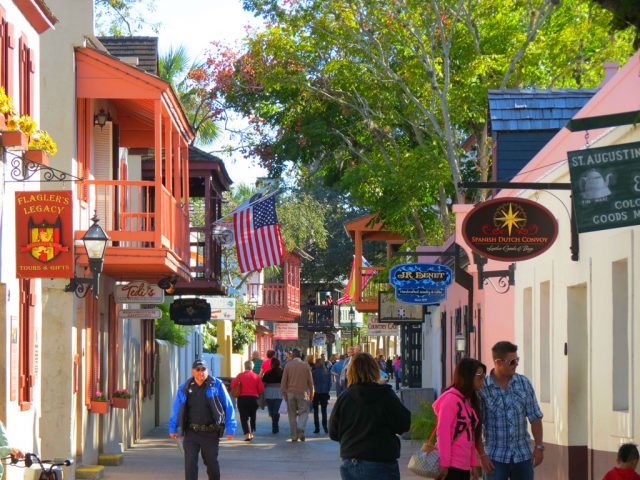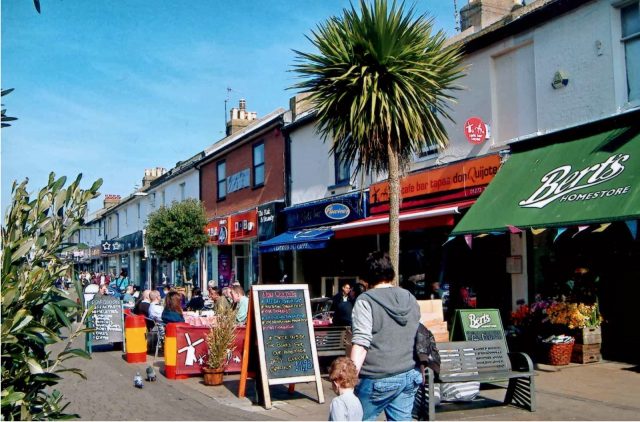 Catch a glimpse of the City Gate Plaza found within the St. George Inn hotel buildings. The ambiance at the center of the courtyard offered by the trees around the City Gate Plaza is magnificent. Window shop the many shops in the ground floor and book a room in the third floor for a better view of the larger St Augustine city. Clearly, this is the place to stay while in the city as it would take you more than a day to explore the rich history and window shop. Don't forget to buy yourself a souvenir to bring home as indulging in this street with many things to do in St Augustine is bound to keep you occupied.
Have Fun at the St Augustine Alligator Farm Zoological Park
Situated near the Hamilton Upchurch Park on Anastasia Boulevard, The St Augustine Alligator Farm is home to various animal species such as komodo dragons, native alligators, lemurs and toucans. It's only here where you'll find all 24 crocodile species in the same place.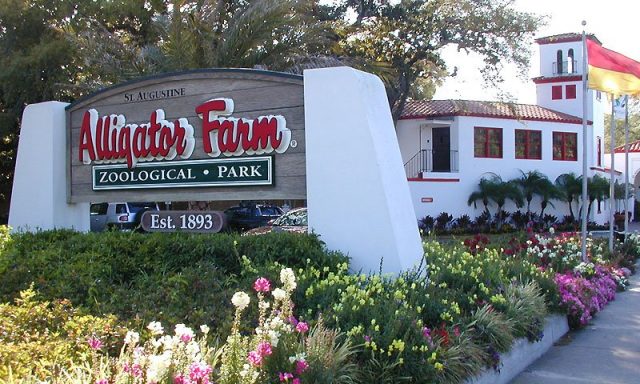 Jump off the Python Challenge at the Crocodile Crossing about 40 feet high, experience the farm's zip line course for an aerial adventure, dangle 30 or 60 feet high above the crocodiles on any of the two courses or watch exotic birds. You can also choose to watch a wildlife show, including the Scales and Tails, the Alligator Realm, the Forest Friends of Florida, the Rainforest Review or Alligator Feeding. These shows give an informative insight into St Augustine's (and Florida at large) natural ecosystem and wildlife.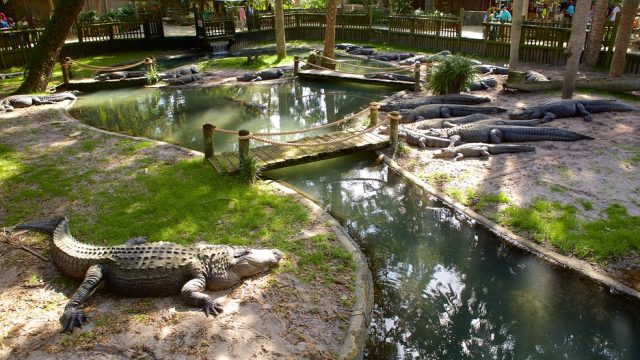 Explore the St Augustine Lighthouse & Maritime Museum
Standing 165 feet tall above the sea level, this attraction was built by the Spanish in the late 1500s to protect their settlements from outside attackers or intruders. It was first used as a lighthouse and watch tower. Today, it's also a museum and home to the Lighthouse Archaeological Maritime Program (LAMP) aimed at ocean archeology discovery and preservation through active participation and education in history and heritage.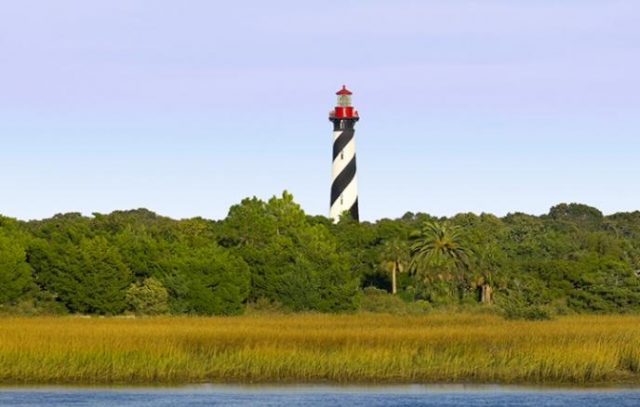 The museum is educational and has scenic views that overlook the Atlantic Ocean and the Matanzas Bay. For a spectacular view of the surrounding breathtaking areas spanning the ocean and the city, climb up the 219 steps to the lighthouse or visit the Keeper's House museum that offers a rich history of the city. You can also stroll around the beautiful grounds for amazing sightseeing.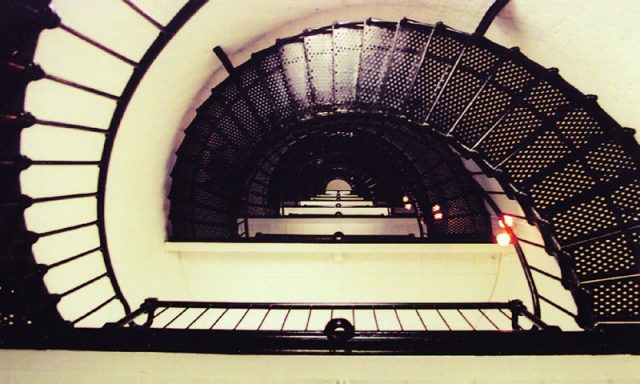 Guided tours on this site also make up one of the best things to do in St Augustine; these usually run for an hour and are only available between 11am and 3pm. Through the tours, you'll learn about the essence of the lighthouse and museum in the history of the city, and catch a glimpse of the site's research work and preservation. Don't forget to visit the gift shop for more souvenirs to bring back home as memorabilia.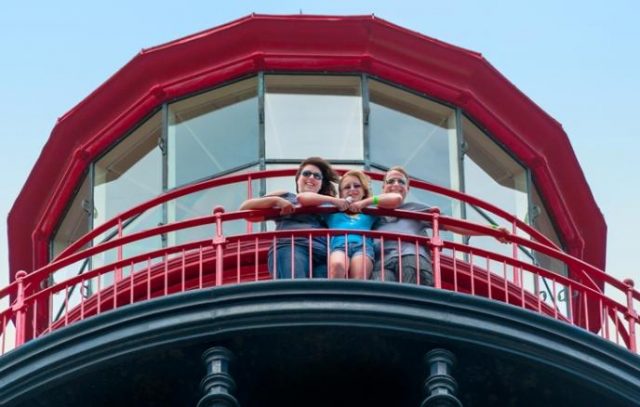 Swim at the St Augustine Beaches
Situated on Anastasia Island and stretched along the coast of Florida, St Augustine is home to several beaches ranging from the Crescent beach to the Anastasia State Park to the St Augustine Beach. If you're a fan of water sports, whether you're a learner or professional in your niche, you can go swimming, surfing, boating or even boogie boarding. The sandy beaches are also ideal for beach volleyball, walks, bike rides and Frisbees.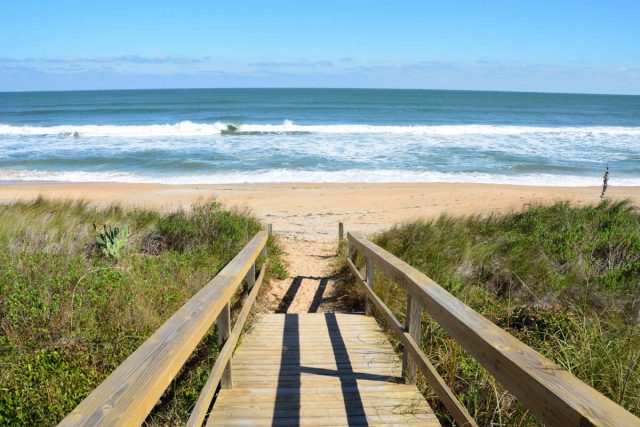 Whether you're alone, with your family or in the company of friends, relax at the beach, have a long late afternoon walk along the historic coast of Florida or simply enjoy a family beach outing. You can also rent a beach house, condo or even cottage for a refreshing feel of the oceanic breeze offered by this one of the best things to do in St Augustine. Don't forget to visit the St. Johns County Pier area for a unique experience and endless fun ranging from fishing, shopping, dining in beach hotels, playing, etc.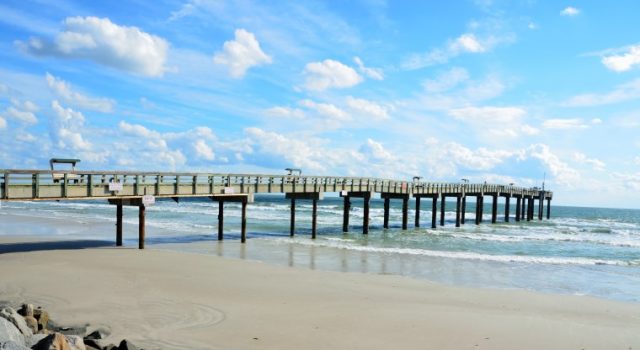 Tour the Old City
A visit to St Augustine isn't complete without visiting the old city. The Old City is home to many unique attractions you can't find anywhere else. Take a town trolley to see the best of what St Augustine has to offer. Air tours are also perfect for aerial views of the beautiful scenic town.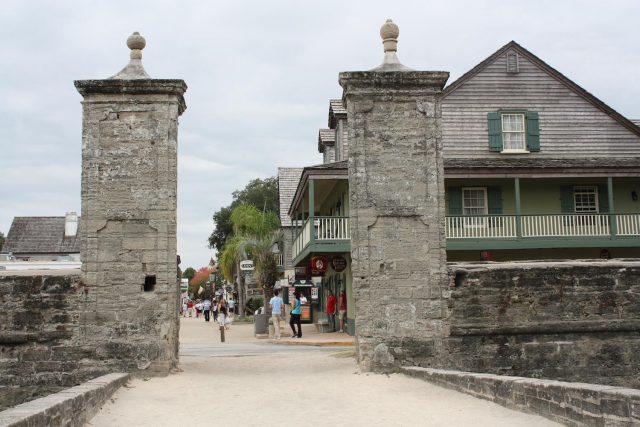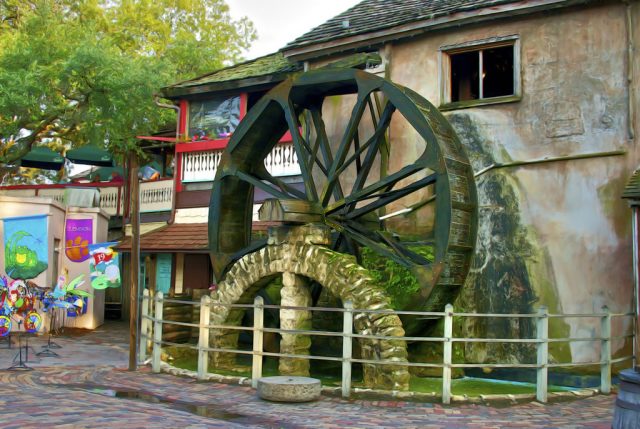 With many of the best things to do in St Augustine, you'll find a university, a beautiful street, hotels and restaurants and many retail shops within the old city. The old city also features many palm trees that gives it a truly authentic and beautiful look. You'll love the cool shades and ambiance that comes with being surrounded by these trees.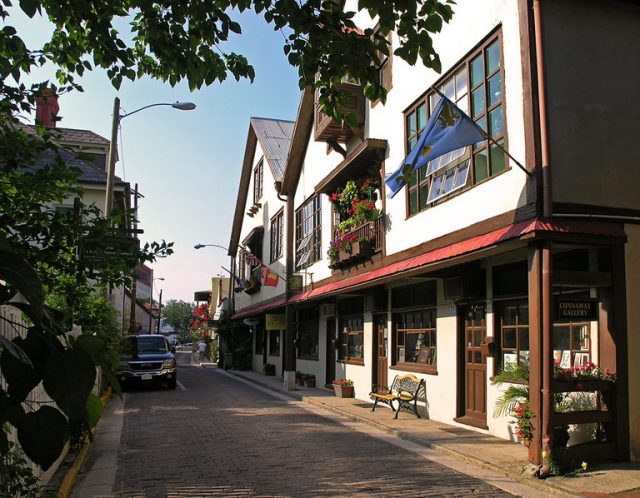 Taste Spring Waters of the Fountain of Youth Archaeological Park
Home to springs, this archaeological site is a great way to experience Florida's history at its best. Covering about 15 acres of land, this waterfront historical attraction lets you know more about the first settlers in the 1600s who were Spanish, and the Timucuans who were natives of this area. This rich historical site houses renovated Timucuan and Spanish buildings and residences, and a functional archaeological dig.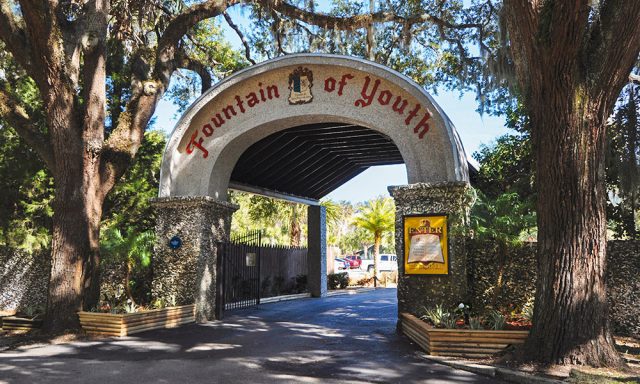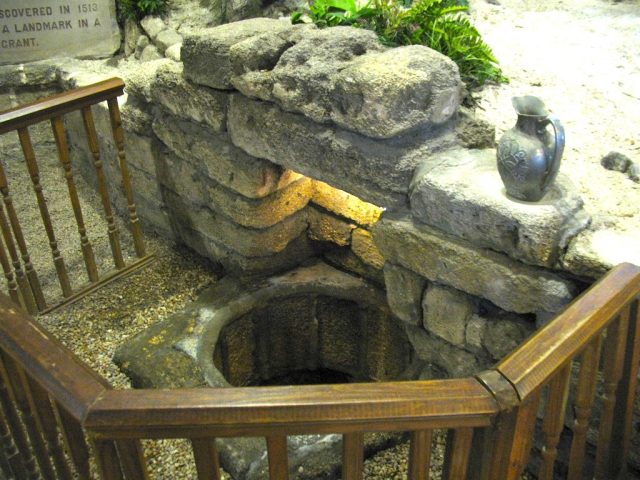 Capture beautiful photos and glimpses into the oceanic views from the 600 feet Observation Tower or Founders Riverwalk. Drink from the popular legendary Ponce de Leon's Youth Fountain or let your kids play and feed the peacocks that roam the site. Get entertained and educated at the same time as you watch the reenactments of living history or shows.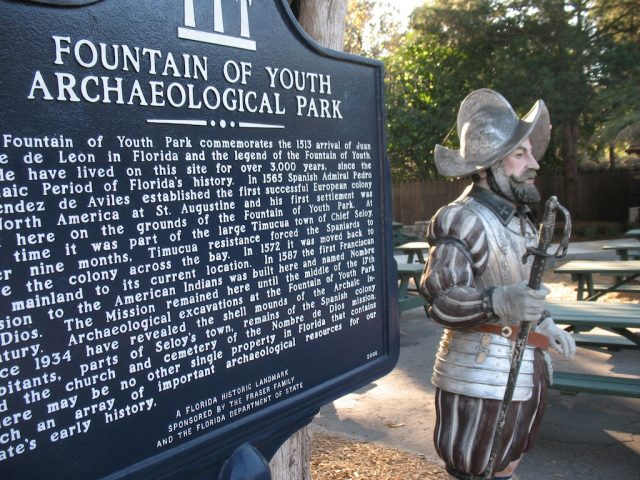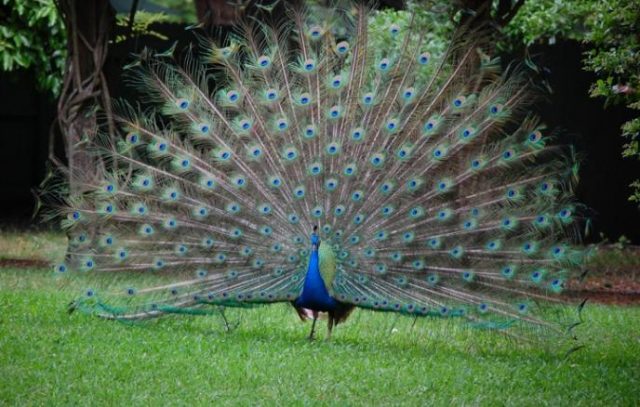 Explore the Timucuan Village, the Discovery Globe and the renovated Nombre de Dios First Mission. This magical site is also a great venue for special events such as weddings as it has large grounds. This park is pet friendly and offers free parking.
Gaze at the Beautiful Glass Work Displayed at the Lightner Museum
Constructed in 1888, the Alcazar Hotel is home to the Lightner Museum and local offices of the city government. The Lightner Museum exhibits various Victorian-era antique collections of its former owner among other popular antique collectors.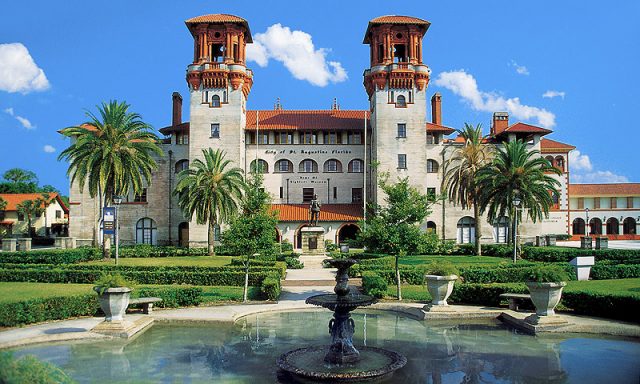 View the various eccentric and diverse artifacts collected in the 19th century displayed in the museum as this makes for one of the great things to do in St Augustine. With three floors of beautiful and interesting artifacts more than a century old, you'll need enough time to go through each work of art.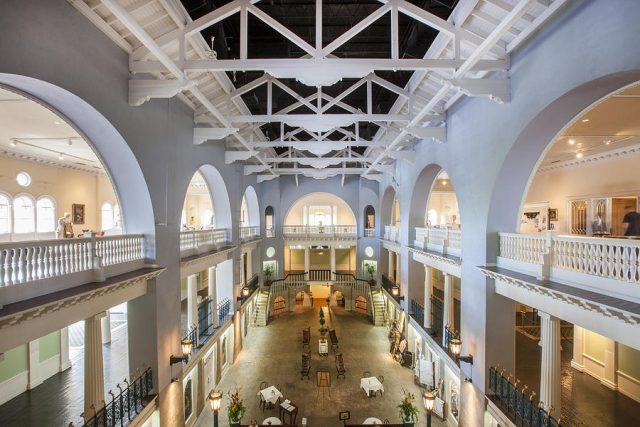 The authentic old paintings, Louis Comfort Tiffany's stained glass work and Victorian art glass with exquisite look, traditional musical instruments, furnishings, transport items and costumes will take you back in time for a feel of authentic beauty originally in each room. Take beautiful photos to bring back home for lifetime memories of your visit. You'll love the ambiance, look and feel of this museum; it's one of a kind.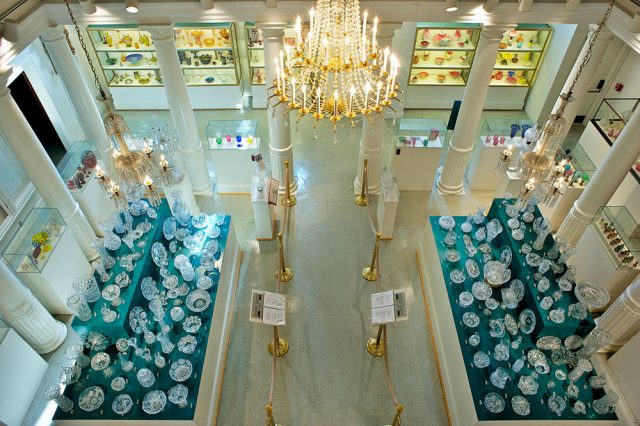 Take a Ghost Tour
Yearning for a thrilling ghostly experience? St Augustine is your ideal destination for a scary haunted experience of a lifetime. St Augustine Ghost Tours have been on offer for more than two decades. The authentic haunted tours focus on precise historical integrity for one-of-a-kind tour experience.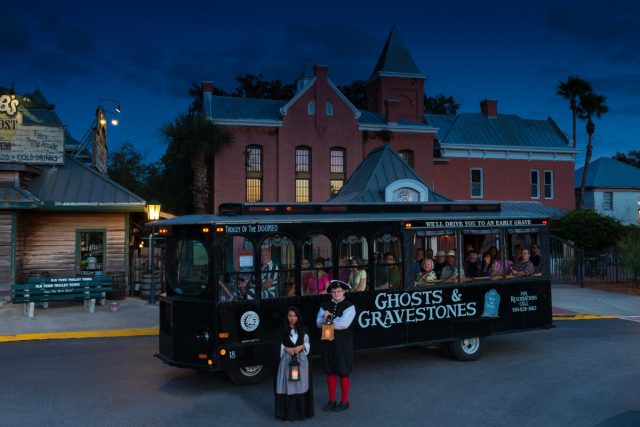 With various providers to choose from, hop into a haunted pub, take a dead walk, ride in a hearse or shadow shuttle or join a completely paranormal tour for a thrilling story you'll live to remember. You can also opt to check in a haunted inn. You never know what might just appear during your ghostly tour; you must be alert at all times!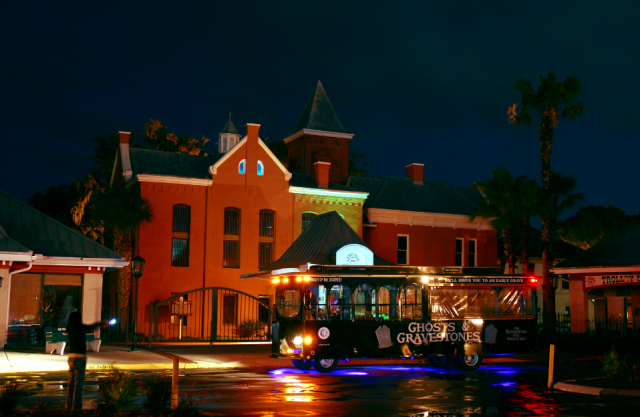 With so many things to do in St Augustine, you need to plan well for your trip to ensure you don't miss out on anything. Ensure that you pack small and travel light because there's more to bring home than take on your trip. Have lots of fun and don't forget to bring a good digital camera.