Accessorizing 101: Watch Sizes Are Full of Surprises
Wearing accessories like watches enhances your personality. Accessorizing properly makes a huge impact on how people perceive you. Therefore, a perfect watch size matters a lot. If your watch is too big or small, hanging by the wrist or choking your wrist, it will be unappealing. So how do you fix it?
How to Find the Right Watch Size?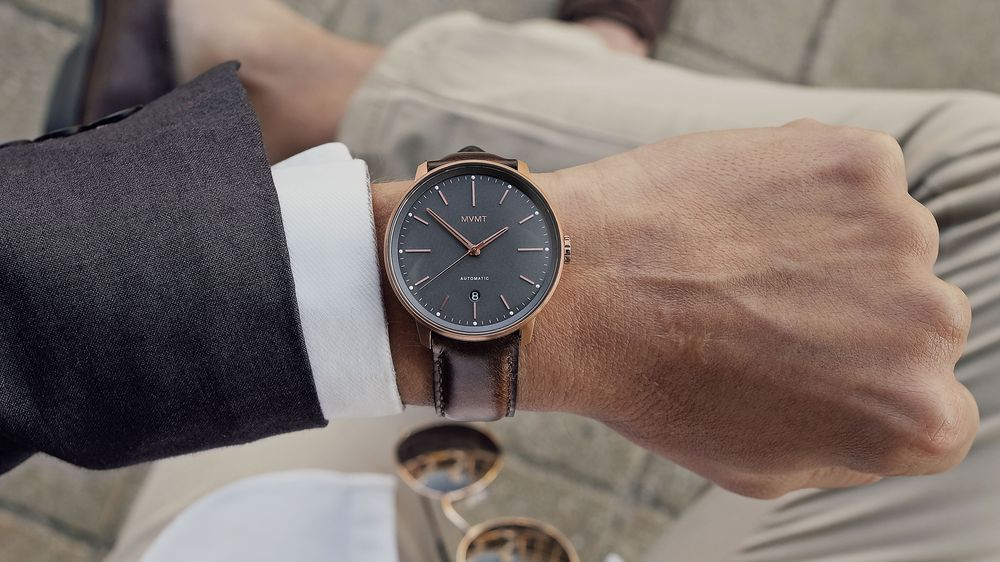 Having a watch automatically makes you look more reliable and responsible. Wearing it properly will only enhance these aspects about you and make a statement that you know how to carry yourself with composure. Unsure about how to wear a watch properly? A watch size chart will save you from the embarrassment of wearing a watch incorrectly - there is a different size requirement for different wrists.
General Size Range
Your wrist size is the ultimate deciding factor of the size of the watch you're going to get. A general rule of thumb is that bigger the wrist is, the wider the case should be. If your wrist falls within 6 to 7 inches, you will be a small- to medium-ranged person and smaller watches fit you better. However, if your wrists are bigger than that, you can go for larger watch options. Hence, ladies would find 34 mm or below watches much more appealing for their hands. Men's wrists are generally thicker, but the upper limit is 46 mm. Anything above that limit will be "too big" and look odd. The case of your watch should not be bigger than your wrist, unless you're going for a bizarre or flamboyant attire that requires you to wear bigger watches purposely. Remember that it is the wrist you should measure, not your forearm.

Thick Or Thick?
Case thickness has more to do with the type of clothing you're wearing than the size of your wrist. If you're going for formal attire, watches with a thinner case should be preferred as they will slide easily within your cuffs without bulging your clothes. Go for thicker watches for regular wear.

Materials and Lug Widths
The material makes a huge impact on how the watch feels. Metal makes the watch look heavier, while leather straps and others will make it look lighter. Therefore, if you're looking to make your wrist appear bigger, metal straps are a good option. Whereas, for the more delicate or sophisticated look of the wrist, opt for leather straps. As per the standard watch size guide, your lug should be at least half the diameter of the width of your case. For example, a 40 mm watch case will have a lug of around 20 mm to 22mm. Larger or smaller lugs will disorient the size perception and make it appear uncomfortable.

Strap it perfectly
How loose or tight should your strap be? If your strap leaves any mark on your wrist, regardless of how minor, it is too tight for you. However, if your strap is sliding around your wrist way too much, then it is too loose. A general rule of measurement is that a strap should only enable the watch to move around two inches in either direction. It should not hang or fall, and it should certainly not slide to your forearms.
A Perfect Accessory
A good watch adds sophistication to your outfit. If you want to invest in a good watch, make sure you are getting the right one by following the watch size chart. If you're looking for more information, you can always check out this video: