Privacy Policy
We take your privacy very seriously.

This Privacy Policy ("Privacy Policy") explains how HoneyReads, Inc. collects and uses information when you interact with us.
Information Collection
We collect non-personally identifiable information (non-PII) and personally-identifying information (PII) from our customers and visitors to our websites and from users of our downloadable applications. We only collect PII when a customer explicitly chooses to provide it through our online contact form. If we do combine the non-personally identifiable information with personally-identifiable information, we will treat the combined information as Personal Information (PII) under this Privacy Policy.

We are using cookies and SID, as almost all websites do, to help provide you with the best experience we can. Cookies are small text files that are placed on your computer or mobile phone when you browse websites. SID is the only identification that tracks pages users have visited.

Our cookie and SID tracking help us to:
Make our website work as you'd expect

Improve the speed/security of the site

Continuously improve our website for you

Recommend better-customized information


We do not use cookies and SID to:
Collect any personally identifiable information (without your express permission)

Collect any sensitive information (without your express permission)

Pass personally identifiable data to third parties


This Privacy Policy applies to all users of HoneyReads' website published at HoneyReads.net (and any other websites with "HoneyReads" branding that link to this Privacy Policy, including, without limitation) and any mobile-device applications we offer.


In order to use the HoneyReads Product, you may be asked to provide certain information, such as personal information (including your email address, username, and password) at the point of registration. You voluntarily provide all such information. HoneyReads does not utilize such information for the purpose of displaying advertisements or profiling and does not sell, rent or lease such information to third parties.


Our Product automatically collects information from you to enable the Product's services. Information collected includes IP address, browser details, merchant transaction history, and search keywords. By installing the Product, you authorize HoneyReads to periodically collect certain information such as portions of Web site addresses or complete URLs from the Web sites you visit and upload this information to our servers so that we may improve your experience. The Product does not collect, store, or use PII, and HoneyReads does not receive PII, as a result of your use of this Software.


Collection of PII from Third Party Affiliates: We engage in business relations with third party companies and affiliate providers and offer unique services to members of such companies within a private label environment. In turn, some pages of our website may contain both the HoneyReads brand and the third party brand. The Third Party may not use the personalized services to collect any PII and is prohibited from doing so. This Privacy Policy applies to all of the pages in the personalized environment.


We also allow users to register for our product using Facebook Connect. We treat information obtained from such sources as we would information obtained from a registration form. We will not use the information submitted by the user for any purpose outside of those previously stated in the privacy agreement.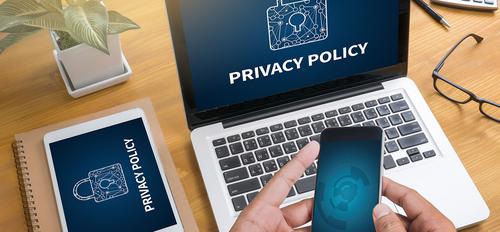 Information Security
To prevent unauthorized access, maintain data accuracy, and ensure the appropriate use of information, HoneyReads has put in place appropriate physical, electronic, and managerial procedures to safeguard and secure all personal information that HoneyReads collects online. These security measures include internal reviews of our data collection, storage and processing practices and security measures, as well as physical security measures to guard against unauthorized access to systems where we store your personal data.


In addition, we restrict access to personal information only to HoneyReads employees and contractors who need to know that information in order to operate, develop or improve our services. These parties are bound by confidentiality obligations and may be subject to discipline, including termination and criminal prosecution if they fail to meet these obligations.


Unfortunately, no security system can be 100% secure. With that said, HoneyReads cannot guarantee the security of any information provided to us in connection with the information that we collect through our website and browser app.


Links and Recommended Sites
HoneyReads products contain links to other websites. This Privacy Policy applies solely to HoneyReads products and websites. HoneyReads makes no representations or warranties about, nor is it responsible for, the Privacy practices of other websites. When you enter a linked website (via our products or site), HoneyReads encourages you to read the Privacy Policy of that linked website.


Changes to HoneyReads' Privacy Policy
By using HoneyReads products and our website, you consent to the collection and use of your information as we have outlined in this Policy and to HoneyReads' user agreement. HoneyReads may decide to change this Privacy Policy from time to time. When we do, we will send you a notification of the material change upon installation of an update via email or other obvious methods, such as posting the notice to your account dashboard. In addition, we will post those changes on this page so that you are always aware of the information we collect, how we use it, and under what circumstances we disclose it. If you do not wish your information to be used under the new Policy, you can request that your account and all associated data be deleted at any time. You can also uninstall our products at any time using standard uninstall methods.


Please read this Privacy Policy carefully. This Privacy Policy replaces and supersedes the last version of this Privacy Policy for all users (including for those users that registered prior to the Effective Date). If you do not agree to our practices, please do not visit, register, subscribe, create an account, or otherwise interact with the Services.


Please Contact Us if you have any questions or comments about our privacy practices or this Privacy Policy.


HoneyReads, Inc.