10 Best Apps to Help You Sleep
Lacking or even getting no sleep at all can be a very frustrating experience. Getting regular, high-quality sleep helps you feel more energetic throughout the day; when you fail to sleep, possibly because of long working hours or anxious thoughts, you tend to be more irritable or more forgetful during the day.
According to NPR, chronic insomnia disturbs about 10 to 15% of adults, while 25 to 35% face occasional sleep issues. Thanks to technology, applications (apps) have the capability to administer CBT-I or cognitive behavioral therapy, which is designed to help insomnia.
According to the American Sleep Association, sleep apps can be beneficial in several ways. For example, they can track your sleep patterns, helping you relax and fall asleep faster. Sleep apps can definitely help people achieve better sleep.
10 Best Apps to Help You Sleep Better
Here you will find some of the best sleep apps for Android and iPhone devices, based on their reliability, quality, and price:
1. Sleep Cycle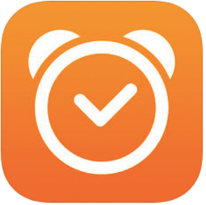 Price: Free with optional in-app purchases
iPhone rating: 5 stars
Android rating: 4 stars
Sleep Cycle monitors your sleep patterns and then presents detailed statistics and daily sleep graphs. This data will give you a better understanding of what happens whenever you hit the hay.
Furthermore, it also helps you figure out what may be interfering with your good night's sleep. The app also has an intelligent alarm clock feature that is designed to gently wake you up when you are in the lightest sleep phase.
2. Pzizz — Sleep, Nap, Focus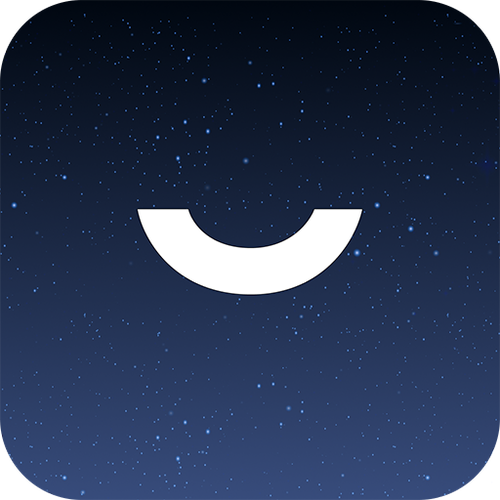 Price: Free with optional in-app purchases
iPhone rating: 5 stars
Android rating: 4 stars
Pzizz is one of the best sleep apps and it helps you get restful sleep without changing normal habits, limiting your activities, or keeping a sleep diary. The app has a patented system that plays sleep-optimized "dreamscapes," mixing voice-overs, music, and sound effects altogether.
The nap module is effective in boosting alertness and improving your mood. The "focuscapes" in its focus module will also help you improve productivity.
3. Relax Melodies: Sleep Sounds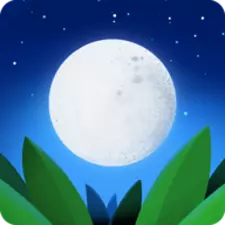 Price: Free with optional in-app purchases
iPhone rating: 5 stars
Android rating: 5 stars
This is a sleep app that mixes sounds and melodies in order to lull you to sleep.
There are also sleep-inducing programs that feature guided exercises using things around the house, such as a pillow. These programs are approved by sleep and health professionals and will help you achieve a more restful sleep. The app has a five-day program and various single sessions, which help to relieve anxiety and improve sleep quality.
4. Headspace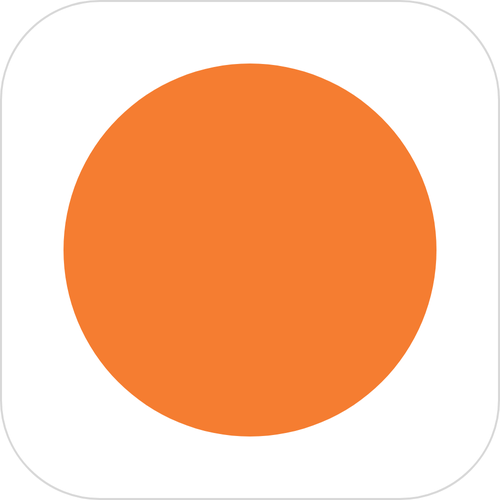 Cost: Free for select content; $95/year for full access
Works on iOS or Android.
Headspace has become very popular recently as a meditation app, but it also helps with sleep. The free version offers "sleep casts," which are audio experiences that last about 45-55 minutes. These help you visualize calming experiences, like walking through a garden or traveling on a slow-moving train. You also get new stories each night to reduce boredom.
After upgrading to a paid subscription, you will get access to about 40 themed meditation courses that help you to improve sleep and relieve stress. In addition to all that, you get many more music options and sleep casts that will help you wind down.
5. Pillow Automatic Sleep Tracker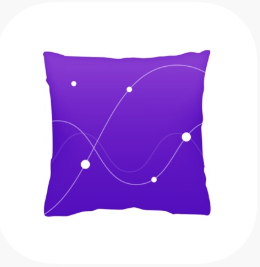 Price: Free with optional in-app purchases
iPhone rating: 4 stars
Pillow is a smart sleep app for iPhone users. The app offers analysis for your sleep cycles automatically, either through your Apple Watch or by keeping your phone nearby when you fall asleep. It also has features such as a smart alarm clock that wakes you during the lightest sleep stage.
It also has other attractive other features like sleep aid sounds, sleep trend tracking, personalized insights, and tips for better sleep.
6. Noisli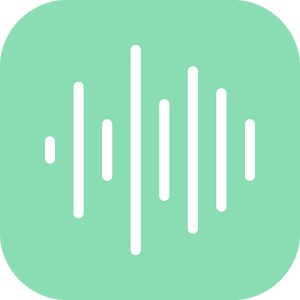 Cost: $2, the website is free
Get it for iOS or Android.
Noisli is a super-simple app that lets you select from a bunch of sounds (like wind, white noise, thunder, and even the buzz of a coffee shop) to help you create an ideal sleep soundtrack. It can also create a combination of sounds that you love, which can then be saved in the app for future use.
Pro tip: If you're using it through the night, it is better to keep your phone plugged in, to avoid waking up to a flat battery.
7. Slumber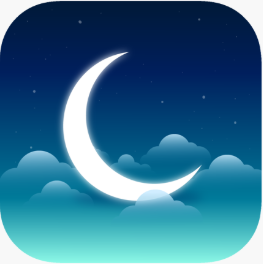 Cost: Free for 10+ episodes; $40/year for full access
Slumber provides all kinds of experiences to help you get a night of sound sleep, from a six-part bedtime story series to the sound of a warm jacuzzi. There are other options where you can choose a background noise (like the ocean or rain) to play for about 10 hours after the main track ends.
There are also meditations and new sleep-inducing stories that are added every week. While you can access selected episodes for free, you can get access to all of them when you upgrade to the premium version.
8. Calm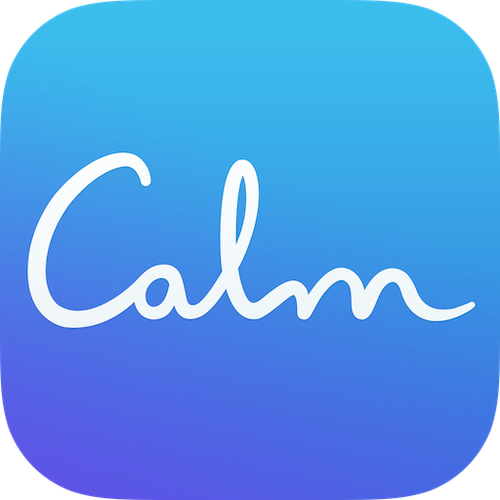 Cost: Free for some features; $70/year for full access (includes a seven-day free trial)
The Calm sleep app is especially user-friendly. Under the "Sleep Stories" section, there are bedtime stories for both kids and adults. These bedtime stories are read aloud by people with soothing voices, such as celebrities like Matthew McConaughey.
There are just a few stories included for free, but with a paid subscription, you will be able to unlock a large library of meditations made particularly to improve sleep quality.
9. Sleep Time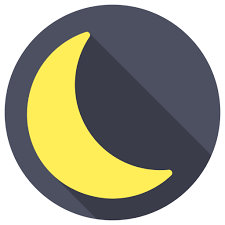 Price: Free on both Android and iPhone
Sleep Time is a smart sleep app that uses an accurate state-of-the-art algorithm to analyze sleep. The app helps in monitoring your movements through the night and creates customized data for your sleep cycles in easy-to-read charts and graphs.
It features a smart alarm that wakes you up during your lightest sleep phase so you can be ready for the day. Similar to other apps to help you sleep, Sleep Time includes soundscapes such as gentle waves and rain forest storms. This helps stimulate the natural environment to improve your ability to fall asleep quickly.
It also has a sophisticated Insight dashboard that provides a complete report of your shut-eye so you can see the trends and patterns in the variables that affect your sleep.
10. Relax & Sleep Well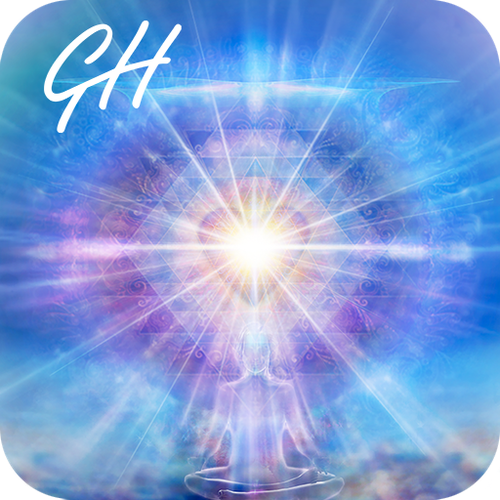 Price: Free with optional in-app purchases
iPhone rating: 5 stars
Android rating: 4 stars
This is a sleep app by Glenn Harrold, an experienced hypnotherapist with over 20 years of professional experience. His meditation and hypnosis app features four free meditation and hypnotherapy recordings. It also has over 80 in-app purchases to deal with stress, anxiety, insomnia, sleep, and much more.
You can give the 29-minute hypnotherapy session a try; it is designed to achieve mindfulness and relaxation to overcome insomnia.
Conclusion
There are different ways to deal with insomnia, including hypnotherapy, soundscapes, bedtime story-reading. With the help of technology, you can try out different apps that help you sleep from your phone. Choose the one that fits your needs and try it out tonight!