Best Serums for Oily Skin
Serums have a lot of skin benefits for people with oily skin. One of the benefits is that serum reduces blocked pores and keeps the skin fresh and clear. The best serums are the ones that do not contain alcohol as one of its ingredients. This will only make your oily skin more prone to pimples and acne. Now let's take a look at the 10 best serums in the market.
10 Best Serums for Oily Skin
Understanding that it can be tricky searching the market for the best serums for oily skin, here we make your job easier by introducing you to the best you can get.
1. Estée Lauder Advanced Night Repair Synchronized Recovery Complex II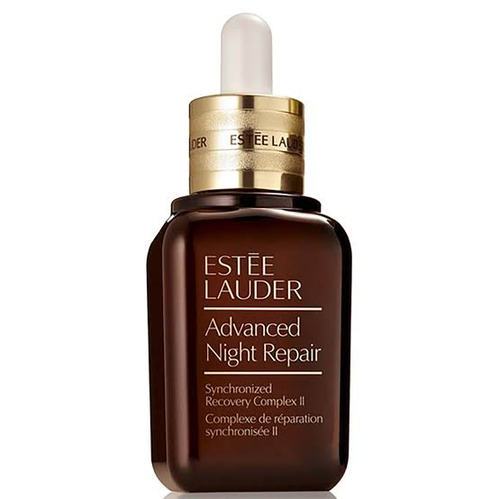 This serum is well known for its skin repairing ability. With its totally oil-free formula and fast-absorbing ingredients, your skin is in for a real treat, even if it has started developing wrinkles. It provides the needed hydration for your skin and it also brightens dark spots and makes them look like they never existed. It is a deal for all types of skin and the price is quite reasonable at around $86.
2. Caudalie Vinopure Skin Perfecting Serum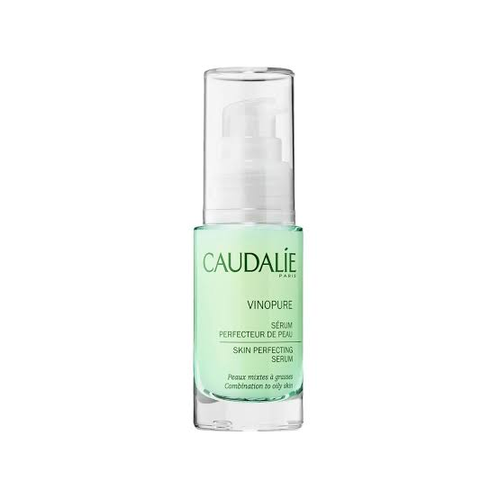 It has essential oils, salicylic acids, and rosewater as its major ingredients. This serum is well formulated to keep your skin clear and hydrated all day, as well as keeping the pores clear. This leaves out the possibility of sebum production which is a major cause of acne. Its application always leaves your skin soothed and with a perfect matte, while it removes the impurities at the same time. It goes for just $49 in most stores, which ranks at the top of the most affordable serums in the market.
3. Darphin Skin Mat Matifying Fluid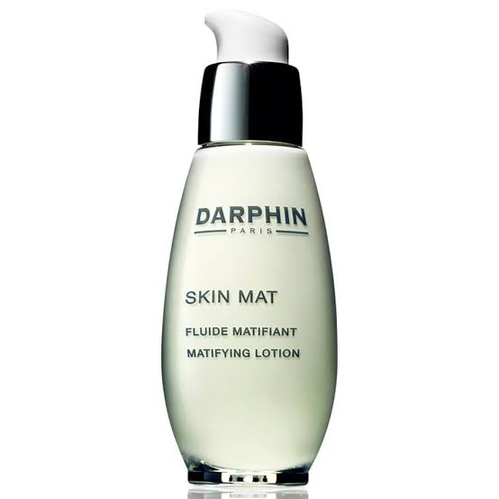 How this serum for oily skin works is through its dauphin mattifying fluid, which controls any excess oil on the skin. It feels good on the skin on application and it doesn't burden the skin in any way. Since it limits the oil on the skin, the production of sebum (responsible for acne) is reduced to the barest minimum. You can apply it under any gel or moisturizer. It refreshes and rejuvenates the skin on-the-go, all for just $39.00.
4. Solutions Blemish and Line Correcting Serum Clinique Anti-Blemish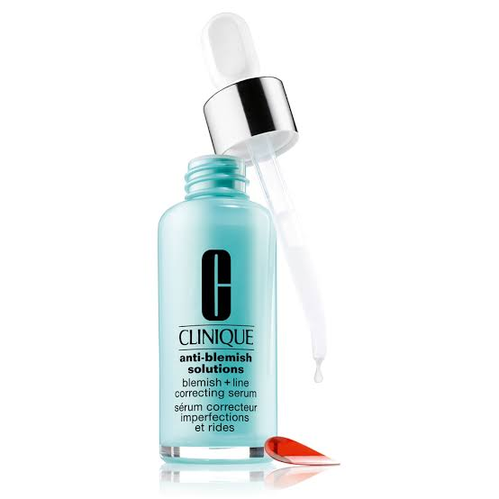 This serum for oily skin has been tested by professionals and endorsed for its correcting ability on the skin. It does not contain any trace of fragrance or alcohol, making it easier to remove impurities and spots. It works best for adults with mature skin, gently hydrating their skin and gradually eliminating any pores or acne present. It has been tested to remove excess oil, reduce the effect of old age and generally improve the skin. Its current price is range is between $40.00 and $45.00.
5. Fresh Umbrian Clay Mattifying Serum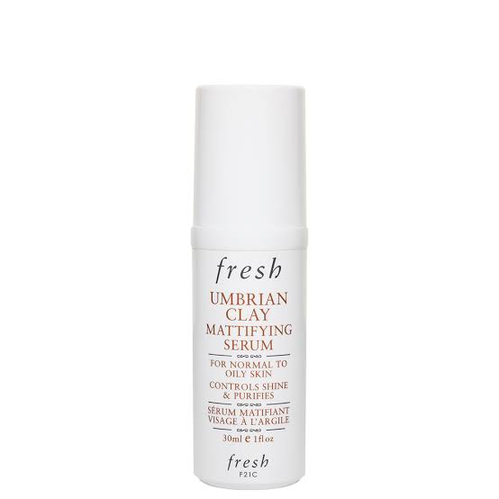 No matter your skin type, whether it is semi-oily or a full-blown oily type, this serum will care for your skin. This serum is formulated with ingredients that generally hydrate the skin and in turn mattify and eliminate pores and impurities. It also makes sure that your skin is not too dry to cause other reactions, thus balancing out the level of oil on your face. $38.00 is not too much to pay for this amazing serum.
6. Lancôme Advanced Génifique Serum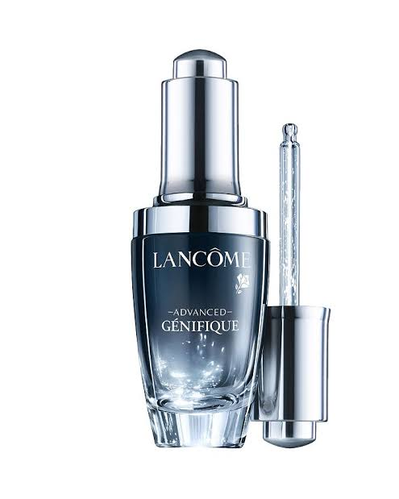 This serum targets the skin's moisture barrier, protecting it from excess oil that may be produced by the skin and gradually slowing down the aging process on your face. The Bifidus prebiotic present in it is a fast-action repair that shows evidence of improvement as early as 7 days after the first use. It is lightweight and effective which makes the price $55.00 a real bargain.
7. Aesop Lightweight Facial Hydrating Serum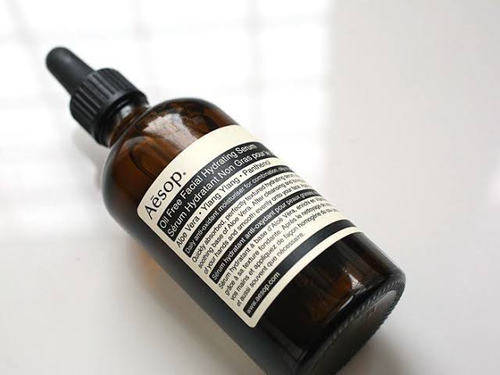 It is lightweight and can be used in any kind of weather. It has been tested and endorsed by dermatologists to improve the skin by clearing spots or blemishes on the skin. Its key ingredients include Aloe Vera and Panthenol, which is important to anyone interested in maintaining healthy skin. It goes for $54 in most stores.
8. LA ROCHE-POSAY Effaclare Pore-refining Serum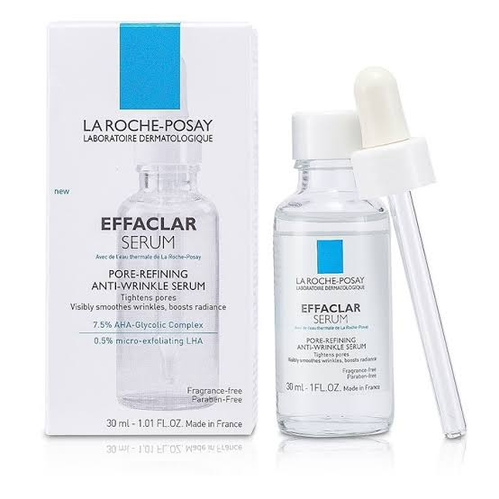 This non-greasy serum works by reducing the pores which cause excess production of oil and sebum under the skin. As the pores reduce, the skin smoothens and gradually all wrinkles disappear. Glycolic acids, hyaluronic acids and lipo-hydroxy acids present in it all work together to make the skin clear and even. You can get it for just $50.00.
9. Paula's Choice RESIST Super Antioxidant Concentrate Serum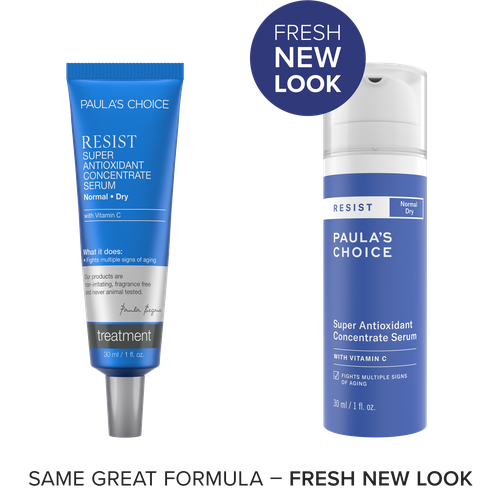 This brand improves skin texture and reduces aging so effectively due to the presence of antioxidants and hyaluronic acids. The other two useful ingredients are niacinamides. They all work together in keeping the skin hydrated and balancing out the oil level of the skin. It is totally free of fragrances that are harsh to the most sensitive skins. It costs only $39.00.
10. Bobbi Brown Remedies Skin Clarifier Pore & Oil Control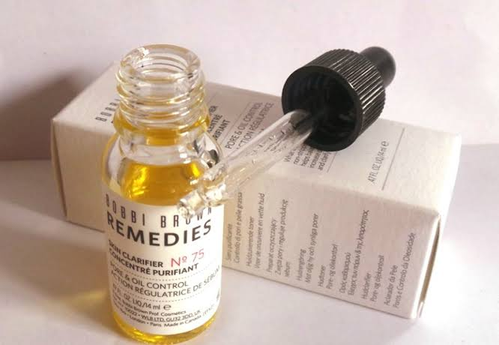 When it comes to how serums reduce the appearance of pores on the sin, these are the top picks. Whether the spot is big or small, no matter the skin type you may possess, its ingredients will eliminate all these impurities and make your skin glow in style. All these changes will be made without any side effects or drying out of the skin. It is free of parabens and can be purchased for as little as $41.00.
Summary
The list of the best serums that you just went through is a product of careful research. Do yourself the good of selecting any of these incredible serums to make your oily skin healthier and fresher. Even if you feel that your skin is already damaged, these serums can repair them and make your skin crystal clear.