Cool or Warm? How to Determine Your Skin Undertone
If you've been active in the beauty community, you've likely heard the term "undertone." But what exactly is it? Undertone is the color that shows from below the surface of your skin. Your undertone affects your overall skin hue, which is why people have a warm or cool skin tone. So, why does your undertone matter?
Ways to Determine Your Skin Undertone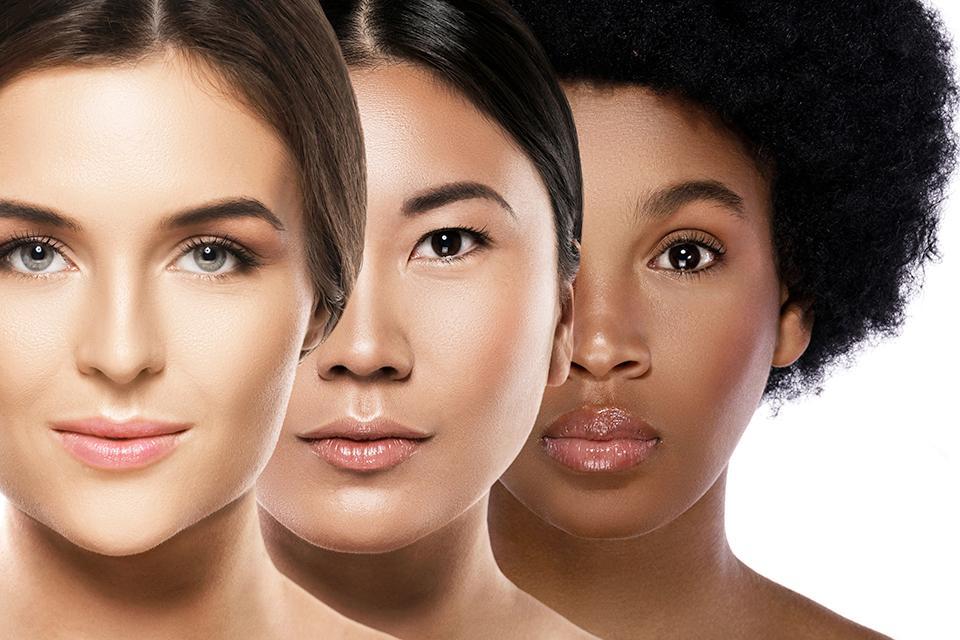 Understanding your undertone can help you understand which colors look good on you. You'll be able to pick the best hues to enhance your facial features.
Granted, determining your undertone can get a little tricky. Luckily, we have just the right tricks to help you. Read on to find out if you have a cool, neutral, or warm skin tone.
Check out your natural hair and eye color
Your natural eye and hair color can give you some idea regarding your undertone. For example, those with cooler undertones tend to have platinum or ashy eye and hair colors. Those with warmer undertones might have mahogany and golden-toned eye and hair hues.
Take a look at your veins
Check out the veins running through your arms. If they look bluish or purplish, then you have a cool skin tone. On the other hand, greenish veins indicate you have a warm skin tone. If it's somewhere in the middle or even colorless, you might have a neutral undertone.
Pay attention to how the sun affects your skin
In other words, do you tan or burn? If your skin tends to burn and become red when you spend time in the sun, you probably have a cool undertone. But, if your skin develops a golden tan and almost never gets sunburned, you likely have a warm undertone.
Silver or gold?
Do you have more silver or gold jewelry? Try on different silver and gold jewelry to figure out your undertone. Silver, platinum, and rose gold will look more flattering on those with cool undertones. Meanwhile, traditional yellow gold will look better on those with warm undertones. If both silver and gold look great on you, then you might have a neutral undertone.
The white paper test
Hold out your arm in front of a white paper underneath natural light and analyze it. Does your arm look pink or yellow? If your skin appears yellowish, it means you have a warm undertone. But, if your skin looks pink or rosy, it means you have a cool undertone. You might have a neutral undertone if your skin appears grayish.
White or off-white?
Choose a spot with lots of natural light and take two pieces of clothing: one pure white and the other off-white. Which one looks best on you? Pure white clothing tends to look better on cool skin tones. Meanwhile, off-white clothing complements warm skin tones better. If both hues look good on you, it means you have a neutral skin tone.
Choosing the Best Colors for Your Skin Tone

Have you figured out your undertone yet? Great! Now, let's learn about which colors will look more flattering on you. This will drastically change how you look, believe us. With the help of the right colors, you'll look more radiant and beautiful than ever.
Warm undertone
If you have warm undertones, your skin tends to look peachy, yellow, or golden. Your skin tone is likely to be creamy white, peachy beige, golden olive, or honey brown. Here are some great colors that will look amazing on you:
Fiery reds

Earthy browns and reds

Burnt oranges

Khaki

Olive greens

Mustard

Citrus yellows

Teals

Deep turquoises
As for lipstick, try these shades:
Bold oranges

Rich and fiery reds

Bright fuchsias

Peachy nudes

Light corals
Thinking of dying your hair? Stick to hair colors that look ashy with reddish tones. You can try honey or strawberry blondes, rich browns, warm caramels, wine reds, or golden coppers.
Cool undertone
Cool undertones? That means your skin looks pinkish or rosy. Your skin tone is likely cool white, rosy beige, rosy pink, or olive with blue undertones. Try these colors to enhance your appearance:
Cobalt blues

Light turquoises

Icy blues

Light to medium greens

Frosty and deep purples

Light pinks

Berry reds

Cool grays

Shocking pinks

Pristine whites
Looking for the perfect lipstick? Try these shades:
Deep, bluish reds

Purplish berries

Muted mauves

Deep plums

Bold pinks
If you want to choose the best hair color to match your skin tone, try shades that look warm and ashy. You'll look great with platinum blonde, silvery gray, caramel or honey browns, and auburn.
Neutral undertone
If you have neutral undertones, congratulations! You'll look great with almost everything. Your skin tone is likely a mixture of pink, red, blue, and green undertones. While almost every color will flatter your skin tone, these shades will look particularly gorgeous on you:
True reds

Soft yellows

Soft lavenders

Light periwinkles

Blush pinks

Deep purples

Jade greens

Taupes

Grays

Muted raspberries

True blacks
The only colors you should avoid are neon hues. They are way too bright and can make you look bad by throwing your skin tone off balance.
As for lipsticks, you can go with almost everything as well. But be sure to try these shades:
True reds

Soft roses

Bright corals

Deep wines

Cool plums

Bright fuchsias

Bold oranges
Again, your neutral complexion will look beautiful with any hair color. Try any shade you wish, from platinum blonde to true black and auburn to cool browns! You can also try crazier colors, such as blue, purple, pink, orange, and green! Just make sure not to choose colors that are too bright.
Takeaway Message
Whether you're buying a new makeup product or getting a new shirt, knowing your undertone can help enhance your appearance greatly. Hopefully, our little guide has helped you figure out if you have a warm or cool skin tone, as well as how to choose the best colors to match your undertone.