Everything You Need to Know About Apple Pay: A Quick Guide to Using Apple Pay on your IOS Devices
Apple has been continuously making life easier for its users through its mind-blowing tech features, And Apple Pay beats them all. By the end of this article, you would get insight into what Apple Pay is and why it is the best decision Apple has launched so far.
What Is Apple Pay?
Forget your credit card, because Apple Pay has got you. What is Apple Pay exactly? Apple Pay works just like a credit card or a debit card; instead of using a physical card, you will be able to use your iPhone or Apple Watch.
How Does Apple Pay Work?
You can make transactions easily on supported sites and over the counter with an NFC card terminal. Apple Pay works just like any other contactless transaction, only this time, it is with your phone or watch.
When you register for a new card, your card number is stored safely in a chip on your device. This chip is known as the Secure Element. The Secure element keeps your data encrypted behind your phone security details to prevent unwanted access. You need to verify your transaction with your finger ID sensor or face identification before the payment can go through.
Things You Need to Know Before Using Apple Pay
Apple Pay does sound exciting already, but before you jump in, there are some basic details you should be aware of. For example, are there any extra charges? Is Apple Pay supported on my IOS device? Is Apple Pay available in my country? What type of bank cards are supported by Apple Pay? Let's answer these questions for you, shall we?
Apple Pay Supported Devices
Apple Pay is only supported on IOS devices, but not all of them. These are the series that support Apple Pay:
All series of the Apple Watch

iPad Air 2

iPad Pro

iPad mini 3 and 4

2018 iPad and the series after it

iPhone 6

iPhone 6 Plus

iPhone 7

iPhone 7 Plus

iPhone 8

iPhone 8 Plus

iPhone X

iPhone XR

iPhone Xs

iPhone Xs Max
Note: The above list is not arranged in any particular order.
All supported iPhone devices are supported for both in-store and in-app transactions. However, the iPads are only supported for in-app transactions, and the Apple Watch is in-store only.
Apple Pay Available Countries
Search for your country from this list before making your purchase decision.
Canada

United Kingdom

United States

Austria

Australia

China

France

Guernsey

Hong Kong

Russia

Spain

Ireland

Denmark

Italy

Japan

Brazil

Finland

Isle of Man

Jersey

Monaco

New Zealand

Norway

Sweden

Switzerland

Poland

San Marino

Singapore

Ukraine

Taiwan

United Arab Emirates
What Banks/Cards are Supported?
There are different banks supported by Apple Pay in different countries. In the US, American Express, Visa, Discover, and Mastercards are all supported.
Some other country-specific payment methods include:
Australia- Eftpos

China- Union Pay

France- Carted Bancaires

Japan- JCB

Saudi Arabia- Mada
Are There Any Apple Pay Fees?
According to Apple, "Apple Pay encourages users to pay fewer interests". From using Apple Pay, there are no annual fees or international transaction fees. There are also no hidden fees or any type of fees that your regular credit card may charge you. The only extra charge from Apple Pay is the interest rate; Apple Pay charges an interest rate ranging from 13.24% to 24.24%.
Aside from the interest fees, Apple Pay also features some cash backs. For now, there is a 2% cash back on purchases using Apple Pay, 3% on iTunes, Apple store, app store, and other Apple purchases, and 1% from using the Apple physical credit card. More interest and cashback information are available on the Apple website.
Now that you have all the knowledge you need on Apple Pay, let's guide you through how to use it.
Guide To Using Apple Pay On Your Apple Device
It is quite easy to use Apple Pay. It is just like using a credit or debit card but first, you have to set up Apple Pay on your device.
Setting Up Apple Pay On Your Device
Open the Wallet app on your iPhone

Go to Settings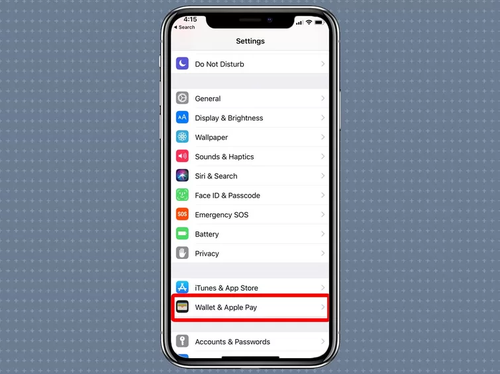 Click on Wallet & Apple Pay

Click on Add Cards

Add your card manually or via scanning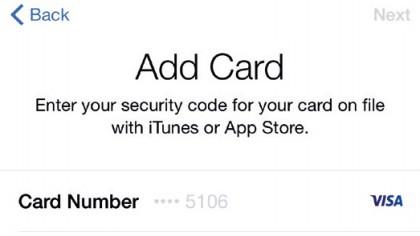 Save your card information for use

Accept the Terms and Conditions and

Complete the verification process

And you're ready to start making a transaction with Apple Pay
How to Use Apple Pay For Transactions
Firstly, hold your iPhone near any NFC card reader, and an image would pop up on the screen.
For iPhones with a fingerprint scanner.
Put your finger on the ID Touch sensor.

Wait for a biometric confirmation.

Complete the payment with your credit card wallet.
For iPhones using face recognition biometric authentication.
Double click on your phone's side button.

Place your face in front of your iPhone screen.

Wait for your Face ID authentication.

Place your phone close to the NFC card terminal.
If you want to change to another card, tap the card icon on the screen, and it would bring out options to change your card.
Other ways you can make transactions on Apple Pay are via iMessage, in-apps, and online purchases. These three options require biometric authentication as well.
Apple Pay: Easy and Convenient
After reading so much about Apple Pay, we hope you are willing to try it by yourself. With Apple Pay,all purchases can be made conveniently and easily with just a few clicks and authentication. Apple sure brought ease to people's lives with Apple Pay.