LuisaViaRoma: Luxury Like No Other
Whether your closet is filled with designer brands or you daydream while scrolling through the latest style blogs, if you're fashion savvy, you've wondered about the best place to shop for those luxury brands. Look no further than LuisaViaRoma – an active pioneer in both fashion and luxury.
It all began when Luisa Jaquin and her husband Lido Panconesi opened a straw hat shop in Paris. From those humble beginnings, the duo moved to Florence and opened a new hat boutique on Via Roma in 1930. Lido slowly expanded their horizons to sell clothing when he opened a factory to make the products themselves. They cemented their status as a family business when their grandson Andrea went back to Paris on the first buying trip and began to work with such brands as Givenchy and Saint Laurent. He even secured the opportunity to be the first store to debut KENZO's Fall/Winter 1968/69 collection. The store has continued to be on the forefront of the fashion movement, discovering and empowering new talents to become global brands.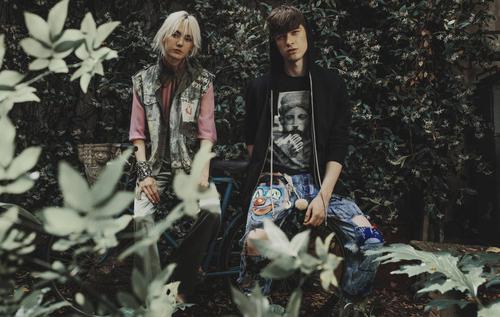 Knowing customers are looking for more than just products, LuisaViaRoma strives to provide an experience with every shopping trip. Whether in their store or on their website, you'll find the best of the best in luxury for women's, men's, and children's clothing, shoes, accessories, and even home interior and beauty products at the still family-owned store. It won't be long before you're catwalk ready and dropping names like Dolce & Gabbana, Gucci, Balenciaga, Dsquared2, and so many more.
Luxury Living from Brands That Do It Best
When it comes to finding the top luxury brands all in one place, LuisaViaRoma is an obvious destination. For both a special treat and redesigning your personal style, they will have what you're looking for since they're well-stocked in the top names of women's, men's, and children's fashions, shoes, accessories, and home decor. With over 600 brands, you'll be spoiled for choice.
Get glamorous in Yvonne Leon Paris diamond earrings and Alexandre Vauthier sequined dresses. Discover comfort like no other in Dsquared2 jeans and Nike sneakers. And let kids be kids – the most fashionable kids on the block, of course – in Stella McCartney overalls and Givenchy hoodies. No matter the occasion, you'll find the perfect ensemble to venture out in. You're sure to turn heads looking like you stepped off the pages of Vogue.
1. Start from the Trend Report
Not sure where to start shopping? They've got you covered. Find the latest styles grouped together online in the Trend Report, so it's easy to get clothes straight from the catwalk delivered to your front step. Find bright and beautiful summer clothes from Prada, snakeskin boots reminiscent of the '80s from Attico, pinstriped suits from Alexander McQueen, and classic Calvin Klein denim reimagined in fresh new ways.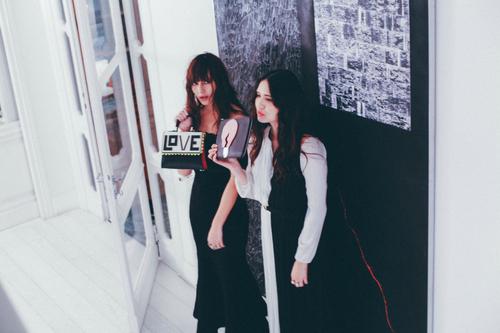 2. Attention to details
But every fashionista knows there's more to making a statement than just the shirt on your back – it's all in the details. No problem, at all. Watches from Kapten & Son ensure you arrive on time and in style, get a whole new look with a pair of Hublot-Italia sunglasses, and keep it classy when you pick up the check when you pull out your Dolce & Gabbana wallet. Don't forget, there's no age requirement for looking good. With Balmain backpacks and Mimisol headbands, your kids will be the style icons of the playground.
3. Choose your home decor
LuisaViaRoma built their brand on clothing, but the luxury doesn't stop there. When you dress to impress, don't keep the style tucked away in your closet – let the latest trends spill out into the rest of your home, as well. The LVR Home section of LuisaViaRoma offers the top names in designs such as House of Hackney and Christian Lacroix for your living spaces. Whether your eye is drawn to bold patterns or classic lines, find the perfect accent piece, comfortable sofa, or light fixture. Bathroom towels so soft they feel like air, merino wool blankets and throw pillows for your bedroom, and glowing copper chandeliers to illuminate your dining room...the possibilities of luxury living are limitless. Plus, you just might find the talking piece missing from your office or a great housewarming gift while you're shopping for your home.
Stylish Savings
Like most stores, LuisaViaRoma isn't without some sale items. And, when it comes to the price tag that often comes with luxury brands, sales are no joke! (Prada at half price? Yes, please!) You'll be able to find discounts on the website and in one of their stores worldwide on all the latest trends from clothing to home decor. But when you shop at this unique, yet still customer friendly and family owned, retailer, there are more opportunities to save.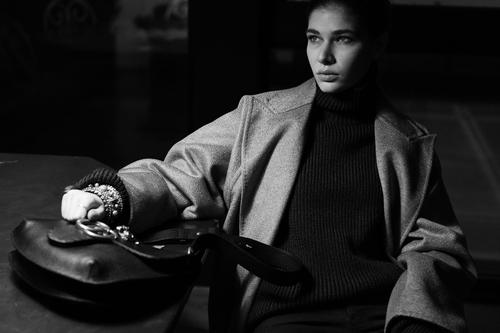 The LuisaViaRoma Privilege program is designed to reward you for something you already do: shopping. It's easy to earn points on the program, which can then be redeemed for great rewards – including exclusive designer items not available to the general public. Get rewards for simply enrolling in the program, sharing your newest finds on social media, and, of course, online shopping! The more points you earn, the more rewards and exclusive deals are available for you to explore as you move up the ranks from the bronze level up to platinum. Take advantage of secret promo days for further discounts, feel like a star with exclusive events and trade in your points for eye-catching new items that will make all your friends jealous.