Things You Need to Know Before Purchasing Disneyland Tickets
Children and adults alike dream of visiting Disneyland. If you're planning to visit the happiest place on earth this holiday, read on to find out important things you need to know before purchasing tickets.
Note that this article is specifically written for those of you who wish to buy Disneyland Florida tickets. Some tips may apply to other Disneyland locations while others may not. Always check again to make sure you get the correct park tickets.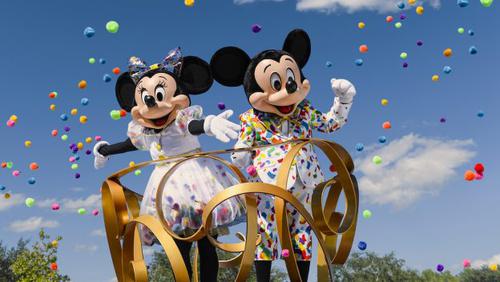 Ticket Options
Ready to enjoy your vacation? If you wish to go to Disneyland, it's always a good idea to buy tickets in advance.
Disneyland offers many different ticket options for you to choose from. Each option has different prices and benefits. Check out this list so you can choose a suitable option for you and your loved ones this holiday season.
1. Base Ticket
This is the standard admission ticket. With base Disneyland tickets, you can choose to enter one theme park per day. Choose one of these amazing parks in Disneyland Florida:
Magic Kingdom
Epcot
Disney's Hollywood Studios
Disney's Animal Kingdom
You can buy tickets anywhere from a 1-Day ticket to a 10-Day ticket. The more days you spend in Disneyland, the less you pay per day. Here's the breakdown:
A 1-Day ticket costs $109
A 2-Day ticket costs $107 per day
A 3-Day ticket costs $105 per day
A 4-Day ticket costs $101 per day
A 5-Day ticket costs $83 per day
A 6-Day ticket costs $71 per day
A 7-Day ticket costs $62 per day
An 8-Day ticket costs $56 per day
A 9-Day ticket costs $51 per day
A 10-Day ticket costs $47 per day
Note that all tickets become valid on the start date selected at the time of purchase. A 1-Day ticket is only valid on a specific date selected at the time of purchase, while a 10-Day ticket is valid for any 10 days within a 14 day period.
2. Park Hopper Ticket
On top of your base ticket, you can choose the Park Hopper option as an add-on. This add-on feature allows you to visit multiple theme parks within the same day.
Disneyland offers the Park Hopper option for tickets from the 1-Day base ticket up to the 5-Day base ticket. Purchasing this extra add-on will cost anywhere from $50 to $70 per day. Just like the base tickets, you pay less for the Park Hopper option the more days you stay in Disneyland.
3. Park Hopper Plus Option Ticket
You can also get the Park Hopper Plus option on top of your base admission ticket. This extra will not only allow you to visit multiple parks each day, but it will also grant you admission to a water park or other Walt Disney World park:
Disney's Blizzard Beach Water Park
Disney's Typhoon Lagoon Water Park
ESPN Wide World of Sports Complex
Disney's Oak Trail Golf Course
Disney's Fantasia Gardens Miniature Golf Course
Disney's Winter Summerland Miniature Golf Course
Note that the number of visits to these locations matches the number of days you're visiting Disneyland. For example, a 4-Day ticket will give you 4 visits to any of those attractions. This add-on costs $80 for 2 to 3-Day tickets and $100 for 4 to 10-Day tickets.
4. Mid-Day Magic Ticket
Disney only offers this option for a limited time each year. The Mid-Day Magic tickets allow you to enter the parks after 12 p.m. This option is perfect for those on a budget since each ticket can cost as low as $69 per day. Here's a breakdown of your options:
3-Day Disney Mid-Day Magic Base Ticket starts from $233
4-Day Disney Mid-Day Magic Base Ticket starts from $292
4-Day Disney Mid-Day Magic Ticket with a Park Hopper option starts from $370
The prices of the Mid-Day Magic tickets vary based on the selected visit date. If the first day of visit falls on a Sunday, Monday or Tuesday, the ticket price will be slightly cheaper, so plan your visits accordingly.
5. Florida Resident Disney Theme Park Tickets
If you live in Florida, you're in luck! You can get Disneyland Florida Park Tickets at a cheaper rate. Disneyland offers a 40% discount for a 4-Day ticket and a 30% discount for a 3-Day ticket. Also, by paying an extra $35, you can upgrade your ticket to include the Park Hopper option.
Purchasing the Tickets
Buying Disneyland tickets is pretty straightforward. Simply go to their website and choose your preferred ticket option. Keep an eye out for seasonal discounts and promos. Alternatively, you can also visit other reputable ticket vendors such as Official Ticket Center, Attraction Tickets and Undercover Tourist to get your tickets. Don't forget to compare prices between these sites to get the best value for your money.
Other Things You Need to Know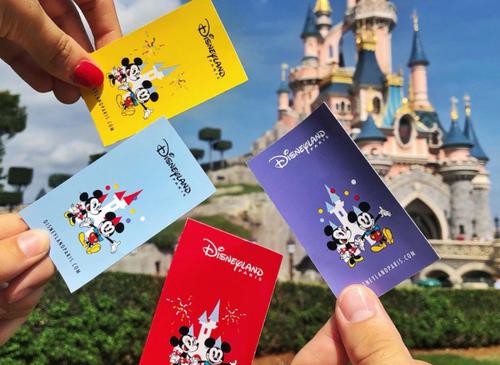 Make sure to read this list of things you need to know to be absolutely prepared for your trip to Disneyland.
1. Always Take Pictures of Your Tickets
After buying your tickets, you should always make sure to take pictures of them. That way, if you lose them, you can still get them replaced. Make sure to get a clear picture of your tickets with the numbers under the barcode visible. The ticket can be replaced at any Guest Relations location or Disneyland resort ticket booth.
2. Things You Need to Bring During Your Visit
Make sure you pack the right things for your visit to maximize your magical experience!
Your tickets
Your ID
Stroller, if you have young kids
Backpack
Cellphones and camera
Phone charger and power bank
Comfortable shoes
Autograph book and a pen
Umbrella
Sunglasses
Light snacks and water
Money
3. Park Restrictions
Learn about park restrictions to avoid breaking any park rules. Here are some basic restrictions you must know:
Don't bring weapons of any kind (firearm, knives, sharp objects, etc.)
All persons, bags and other belongings are subject to security checks
Children must be supervised at all times. Guests under 14 years of age must be accompanied by an adult to enter a park
To learn more, visit their official website.
Takeaway Message
Start planning your holiday and choose the best Disneyland ticket options for you and your loved ones. Remember to always purchase the tickets from the official website or reputable ticket vendors. Don't buy them from sketchy third-party websites to avoid getting scammed. Have fun on your holiday!