Top-Notch Soaps for Tattoo You Will Need After Getting A Tattoo
Nowadays, getting a tattoo is trendy. Each tattoo represents the special moments in your life and is significant in its own way. Although different tattoos differ in meaning, the aftercare process remains the same. You should always maintain and clean your tattoo properly to avoid exposure to bacteria. Antibacterial soap for tattoos is available in the form of foam, liquid and bar.
10 Best Soap for Tattoos
Soaps are here to keep your tattoos clean. Technically, tattoos are wounds, and to preserve them from infections, you should always keep them clean and dry. According to the American Academy of Dermatology, you should pay extra attention to caring for tattooed skin.
Below is a list of soaps to use while taking care of your tattoos.
A. Foam soap
In fact, foam soaps are just liquid soap with added air. They offer great moisturizing lather and are available in a pump style dispenser.
Dr. Numb Topical Anesthetic Foaming Soap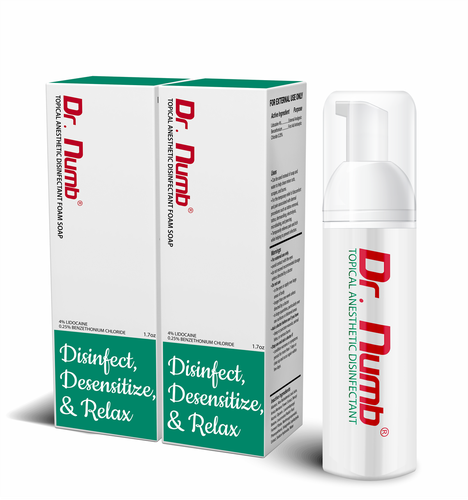 This topical anesthetic foaming version soap provides immediate relief from pain resulting from common skin procedures. Dr. Numb Foam Soap has anti-infection properties that wash away dirt and bacteria, thus preventing any kind of infection. It features 4% Lidocaine, which is an ingredient that works by blocking nerve signals. Additionally, 0.24% Benzethonium Chloride is present, which acts as a disinfectant that kills germs. This foaming soap sanitizes the skin and is great for tattoos, piercings and even microdermabrasion. Grab 2 bottles of 1.7oz each at $41 on Amazon to keep your tattoo ultra-clean and pain-free.
H2Ocean Blue-Green Foam Soap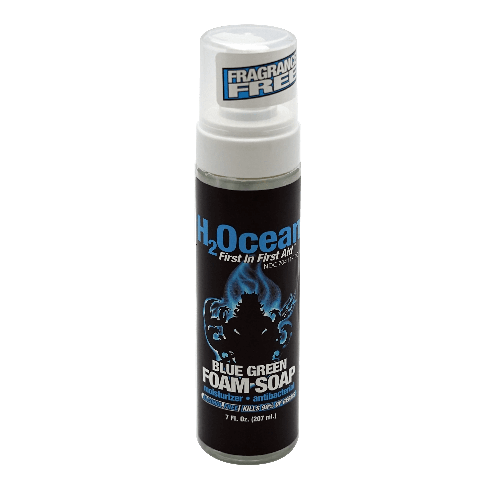 This foam soap from H2Ocean is a foaming version of their Blue Green Soap. One of the most prominent active ingredients is Benzalkonium Chloride, which disinfects the skin. It also has Aloe Vera in it, which moisturizes and provides maximum protection. The way to properly use this best soap for tattoo is to wash and then rinse your tattoo with water. In doing so, you can easily remove any dried "ooze". This foam soap is free from any potential irritants such as parabens and fragrances. Buy a 50ml bottle for $6 on Amazon.
Camel Milk Foaming Tattoo Soap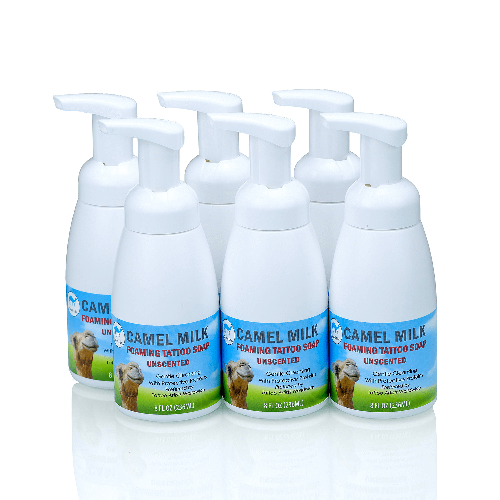 This tattoo foam soap has natural antimicrobial agents, organic ingredients and camel milk powder. Camel milk contains Lanolin, Elastins and protective proteins that appease dehydrated skin, therefore keeping your tattoo soft, smooth and moisturized. When used, it creates a rich lather so that you can foam away dirt and oil immediately. Most importantly, this foam soap contains components such as Aloe Vera, coconut oil, glycerin and olive oil that soothe and hydrate the skin. Furthermore, it has no chemicals, synthetic ingredients, foaming boosters, artificial colors, fragrances, preservatives or even polymers. To effectively clean away impurities, buy it for $14.99 on Amazon.
B. Liquid soap
Liquid soap for tattoos will not dry your skin as much as bar soaps. These soaps provide a comfortable soothing feel and heal the wounds faster.
Dr. Bronner's Tea Tree Soap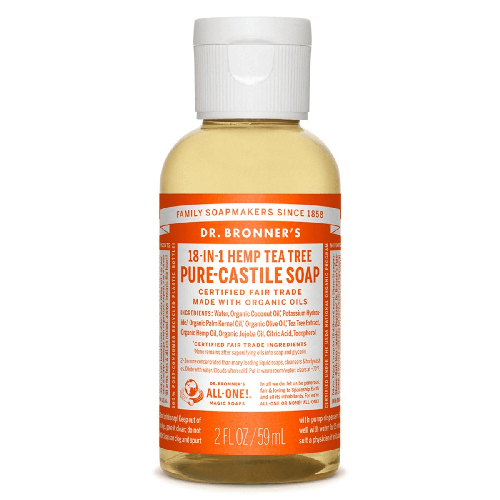 This Pure-Castile soap is made with over 90% organic ingredients. You will get it for as low as $5.78 on Amazon. Dr. Bronner's liquid soap contains tea tree oil and it is an all-natural antimicrobial soap. There are no preservatives, detergents or foaming agents. This product is very mild and will therefore protect your skin.
Cosco Tincture Tattoo Green Soap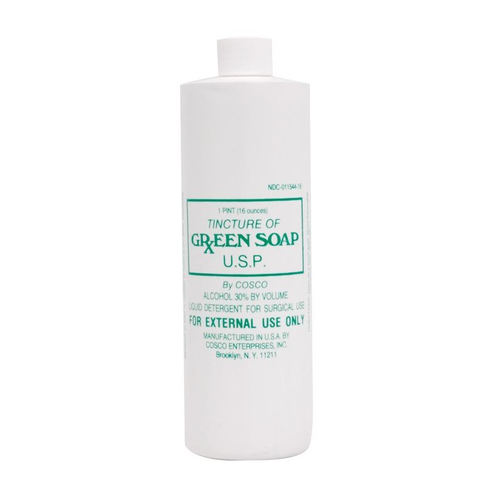 Cosco is the preferred choice of many tattoo artists for its effectiveness. It not only cleans your tattoo but also acts as a post-cleansing solution. You can use it before getting your skin inked. Many tattoo artists also use it for cleaning their equipment as well. This liquid soap is biodegradable, environmentally friendly and gentle. Made from glycerin, lavender and pure vegetable oils, it cleans your tattoo without using antibacterial chemicals. You can purchase it for $8.99 on Amazon.
Dial Hand Gold Antibacterial Soap Refill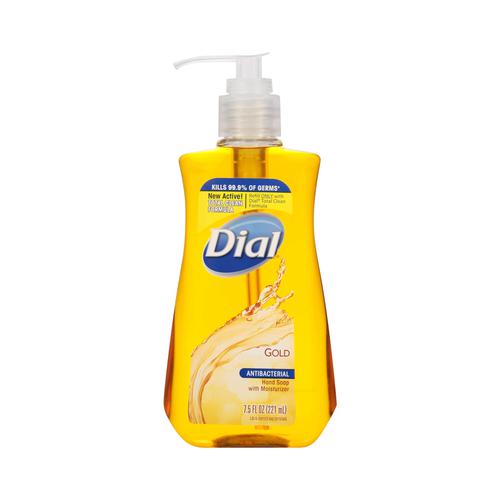 Priced at $13.49 on Amazon, this Gold Antibacterial Liquid soap eliminates 99.9% of household germs. For tattoo aftercare, it can keep your ink clean and free from any infection. Most importantly, it contains 0.10% of Benzalkonium Chloride, which destroys germs and bacteria. However, this product is still mild enough for new tattoos.
C. Soap bar
Made with natural and safe ingredients, soap bars have a subtly textured surface that exfoliates the skin and relieves itching.
Cuticura Medicated Antibacterial Soap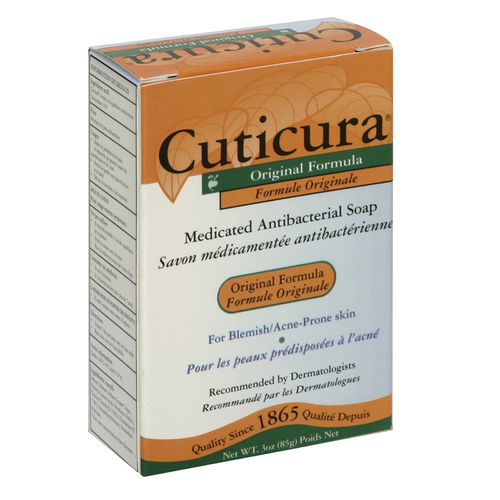 This antibacterial soap is considered one of the best soap for tattoos and is available on Amazon for $5.42. Its deep cleansing properties will keep your skin from getting dry. This soap bar is good for eliminating bacteria and other impurities from your tattooed skin. Furthermore, it has a very refreshing scent and will leave your skin feeling smooth and clean.
Cetaphil Deep Cleansing Face & Body Bar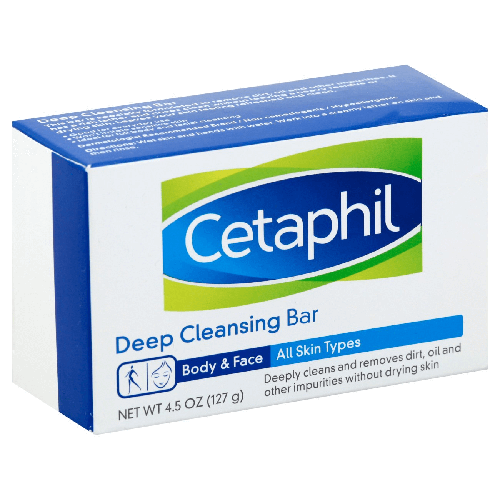 This is a soap good for full-body cleansing as well as facial cleansing. A Pack of 3 costs $8.99 on Amazon. Cetaphil soap bar's new formula lathers away impurities, dirt, and oil without drying your skin. Also, it will not cause harm to sensitive skin.
Dial Gold Deodorant Soap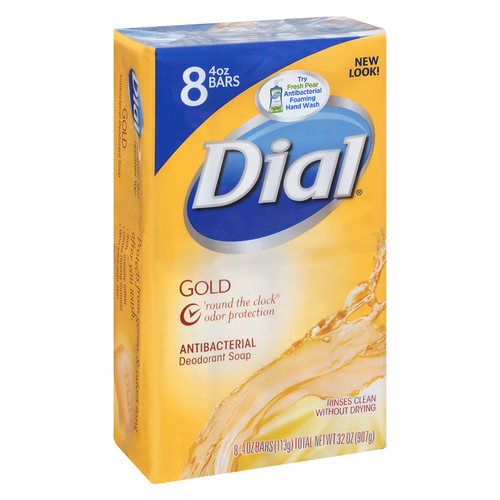 This Dial bar soap is available in a Pack of 8 on Amazon is $3.96. With its rich gold color and amazing scent, it kills all bacteria responsible for bad odor. It is formulated to produce a creamy, rich lather that leaves your skin feel moisturized and clean. This soap washes away the germs from your open tattoo wound and protects the skin all day. Its hydrating formula makes it gentle and mild, thus will not make your skin feel dry or itchy.
Neutrogena Transparent Soap Bar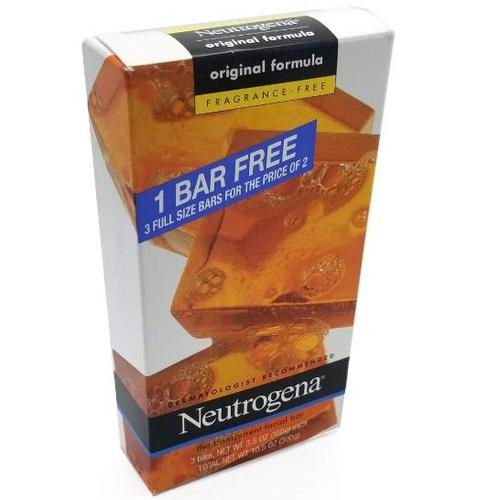 Neutrogena is a brand that has become popular for its skincare products. This antibacterial soap is best for sensitive skin because of its organic formulation. It is great for cleaning your tattoos as it has no artificial perfumes or dyes, and it doesn't contain any harsh detergents. You can get 3 Packs each containing 3 soap bars for $22 on Amazon. This is a fantastic deal.
Summary
You need to meticulously choose a soap for tattoos. This is because new tattoos are prone to infections if you do not take proper care. Make sure to pick a soap that has the best antibacterial properties. Watch this video for more information.