What You Need To Know Before Buying A Car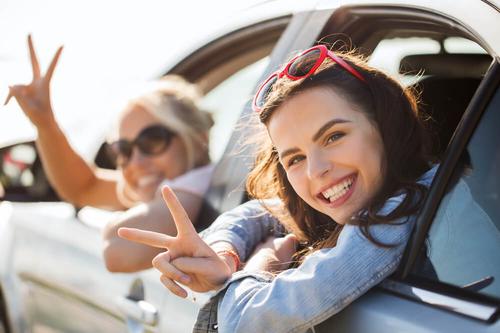 Everyone dreams of that day when they get their own whip. But as you grow older, the need turns into a necessity. The daily hustle for public transportation can be very pressing, so it is quite understandable to crave your own transportation. Also, buying a car might be essential for you because it is more convenient and it is a huge time-saver. But, there's a whole lot involved in buying a car that most people fail to realize. We created this guide on buying your first or your next car to help you get the best deal possible.
Tips on How to Buy a Car
If you're looking to buy a car, there are a few tips you need to know. We have created a step by step guide for you to get the car of your dreams.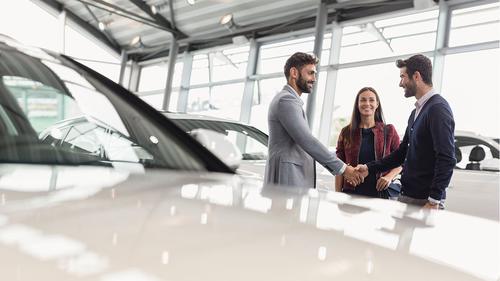 1. Think about What You Want and Need
Buying a car is a very big step to take, so try to distinguish your "wants" and "needs" first. For example, a person with a family may want a convertible but needs an SUV to accommodate the whole family. So, think about the color, size, appearances, and purposes beforehand. If you don't have an existing idea of what you may want, read on and check our third tip as it will help you out.
2. Set a Budget
Before heading out to buy anything, the right thing to do is to set a budget. First, look at how much you have and how much you are willing to spend for the car you need. Your budget depends solely on your finances. Another important factor in setting a budget is to avoid impulse purchases. You might be happy now but you are sure to regret it later.
3. Do Your Research
The internet is a very useful tool when it comes to buying a car. There are so many car options available online and you can get access to all their key features and information like user reviews and expert opinions. Explore your options until you find the right fit for you. Researching a car doesn't necessarily have to be on the internet. You can shop around different dealerships and see what cars they have.
4. Feel Free to Look at Both New and Used Cars
When trying to get a car, most people are hesitant to look at the used section. It is probably because of the false impression that second-hand cars are not as good as the new ones. This is certainly not true. Buying a used car can sometimes be better than buying a new car. They often come with very good prices and are almost as good as the new cars. Explore both the new and used car market and go for the best deal.
5. Locate and Test-Drive the Car
If you found your options online, go and see if you can take them for test drives. Test drives are not just limited to cars found online. While shopping, if you are not 100% sure about a car, request a test drive. Car dealers are always willing to offer test drives to prospective customers. This is also very crucial when you are buying a second-hand car. You always need to check for engine and control issues and make sure that the car fits your needs.
6. Check the Sale Price
After making a final decision, check its price and compare it to your budget. Do not shop at only one car dealership. Contact or visit other dealers to compare prices on similar models.
7. Negotiate a Great Price
If the price of the car you want is higher than your budget, this is the time to whip out your negotiating skills. It is okay to go a little over your budget but do not exceed it significantly. Make sure you are okay with the negotiated price and that it's the best deal out there.
8. Check the Add-ons, Warranty, and Insurance
Don't get caught up with asking the price and forget to check the other offers that come with it. Is there a warranty on the car? How long does the warranty last? Is the car already insured? Does it come with a prepaid maintenance plan? Some cars will come with some add-ons. Always check those add-ons to make sure you are getting what you need.
9. Close the Deal and Take Delivery
Before closing the deal, review the contract and if all the terms and conditions are acceptable, sign the document. Some dealers offer extended warranty for an additional fee and you'll have to decide if you want that or not. After signing the deal, have the car delivered to you in good condition. The staff could also show you how to properly use some of the car functions.
More Important Things to Consider Before Buying a Used Car
You have to exercise caution before buying a used car. Here are some important things to do before getting them.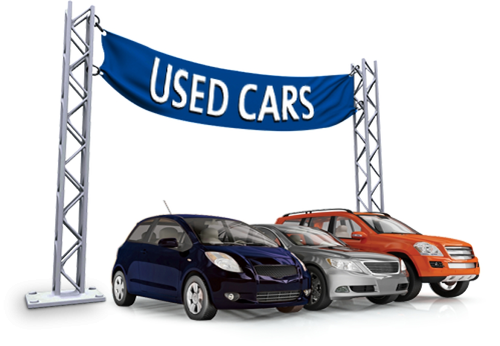 1. Have the Car Inspected
Make sure that you are not buying a stolen car or a car that was used to commit a crime. It doesn't take much to get the car details to ensure that it is clear.
2. Check Vehicle History Report
When you get the inspection report, check the history. This is not needed if you're buying from a family member or friend. Also, avoid cars with a mileage of over 200,000 and a very poor maintenance record.
3. Contact the Seller
It is advised that you take the time to talk to the seller before meeting in person. Get more details on the car and the seller and try negotiating a good price.
4. Test-Drive the Car
We stressed earlier on taking second-hand cars on test-drives. Make sure you don't overlook that part.
Conclusion
Getting a car is not as easy as it looks but if you do it well, you'll be sure to enjoy the ride. Try following these steps and tips provided and we're sure you'll pick the right vehicle to suit your needs. You can also check this video guide to get more information on buying a car.