10 Amazing Amazon Stuff You Can't Miss Out On!
Online shopping is the new trend. From regular grocery shopping to getting yourself beautiful jewelry, you can get everything online now! Amazon is one such platform, providing us with a vast range of fresh and exciting products, which are considerably cheaper than that of any regular retail store! In order to make the best out of your Amazon experience, you need to review the seller 's information first. Reading reviews of the products also gives you an overview and ensures that you select the best product. If you are looking for a gift for family, friends or yourself, then check out these ten cool stuff to buy on Amazon!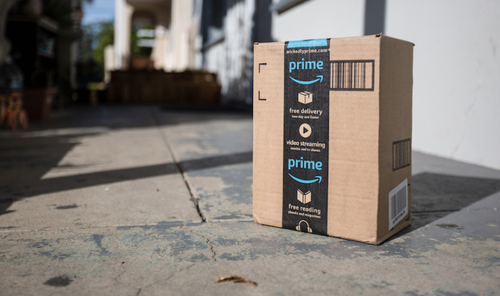 Amazon offers interesting stuff that can blow your mind! However, you can get easily confused among all the products available. Among all the cool things on Amazon, here is a list of 10 items that are too fantastic for you to miss out on!
Top 10 Amazon Products That Will Amaze Everyone Around You
1. Kikkerland Cactus Dryer Balls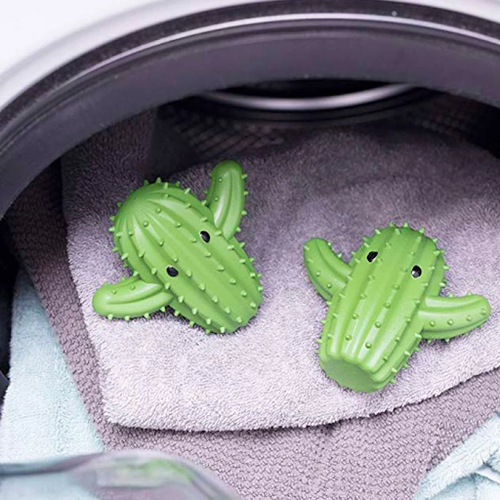 This Dryer ball exclusively designed by Paul Roebach makes your regular laundry routine more exciting. Simply put in this spiny cactus into your dryer, and these will fluff up and aerate your clothes as they dry. This fresh product on Amazon comes in a set of two! They also help you save energy and electricity charges as they dry clothes approximately 50% faster.
2. Lakemint Zoodle Chef Vegetable Spiralizer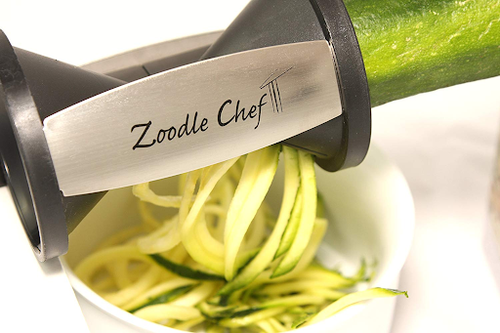 You might have seen those veggie pastas online but have no idea how to make them. Before paying an exorbitant price for those store-bought "zucchini pasta", try out this fantastic spiralizer. This had to be placed among the list of the coolest things to buy on Amazon. You can prep salads and make all kinds of pasta within two minutes using its sharp stainless-steel blades. While it is designed for curling out your spaghetti, you can also use it to peel vegetables! Besides, it comes with a brush for cleaning and a recipe book!
3. Plus PAPER CLINCH Compact Green Heavy Duty, Light, Staple Free Stapler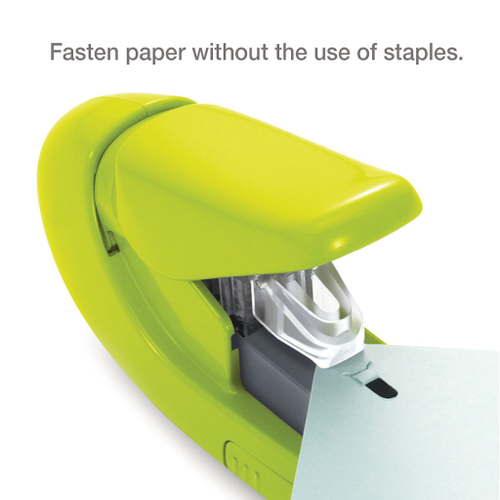 Are you worried about handing over staplers to your kids? Don't worry, as the Paper Clinch Stapler comes to your rescue. Without staples, it can fasten up to five sheets of paper. They are durable, compact, and can be used in your office, kitchen, or for your kid's craft projects. The inbuilt Power Assist technology allows it to interlock papers with minimal force. Moreover, you can easily carry it anywhere due to its lightweight and portable size!
4. LANBRELLA Compact Folding Reverse Umbrella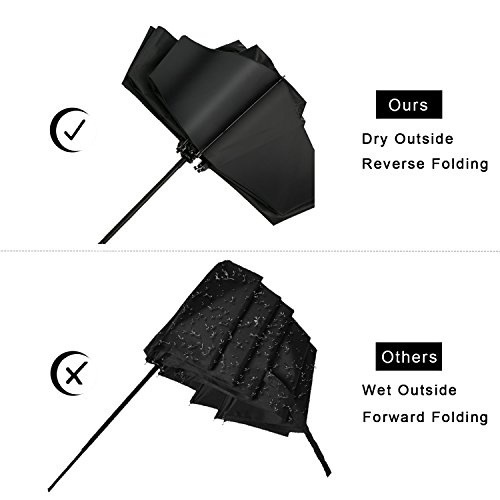 This unique reverse design will keep your house dry from the dripping water of the wet umbrella you just used! The inward design assures that your umbrella doesn't wet your car seat or your floors after use. You can carry them anywhere because of its compact size. On top of these, in case you are not satisfied with your purchase, Lanbrella guarantees your money back within 100 days.
5. Kikkerland Magnetic Hourglass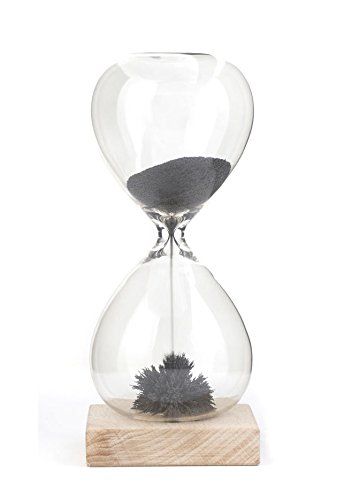 This magnetic hourglass for sure adds an old-school feel to your house! With ferrous sand and magnet attached to the base, it creates attractive visual patterns that you can enjoy for an entire minute. Watch the sand pass through the hourglass while you sip a cup of coffee is the best way to pass time! This elegant stalagmite hourglass with a polished wooden base can also be a perfect gift for house warming!
6. Coshine 10pcs Rose Gold Unique Mermaid Makeup Brush Set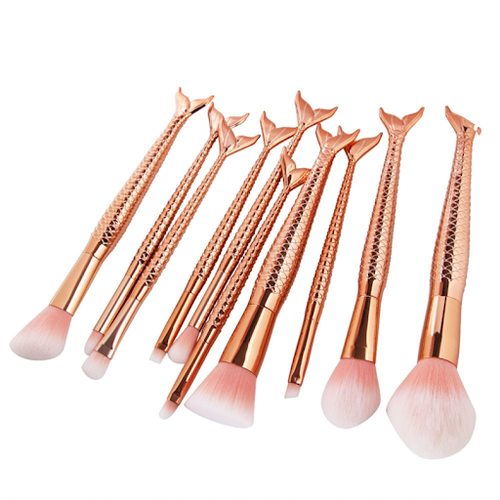 This set of brushes can make your makeup routine more fun! With eco-friendly and easy to use handles, these brushes can be used on various products. Therefore, it is one of the best things to buy on Amazon. The luxurious look and the vibrant color will make you feel like a princess while using these brushes.
7. Mydethun Moon Lamp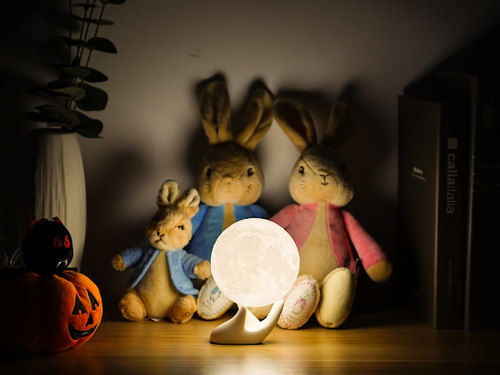 if you want to give your kids' room a moonlight look, this lamp is a piece you can't miss! Almost like a magical fantasy, it will add mystery to your kid's room instantly. You can easily adjust the brightness or switch colors from white to yellow whenever you want to. Once charged for two to three hours, it can be used for up to 10 hours! This eco-friendly lamp brings the moon to your room!
8. OXO Good Grips 3-in-1 Avocado Slicer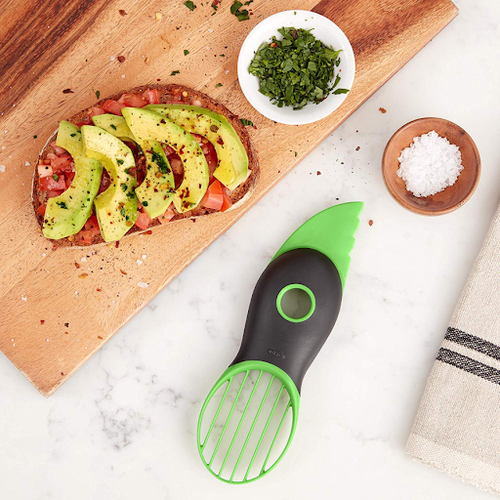 Avocados have so many benefits. But it can get strenuous to cut them, slice them or work with them. For your safety, this tool can swiftly slice up your avocado and peel of its shell. With stainless blades, you get even slices on your toast effortlessly. Besides, the parts are dishwasher safe so you can just toss them into your dishwasher after use!
9. Wacaco Minipresso GR, Portable Espresso Machine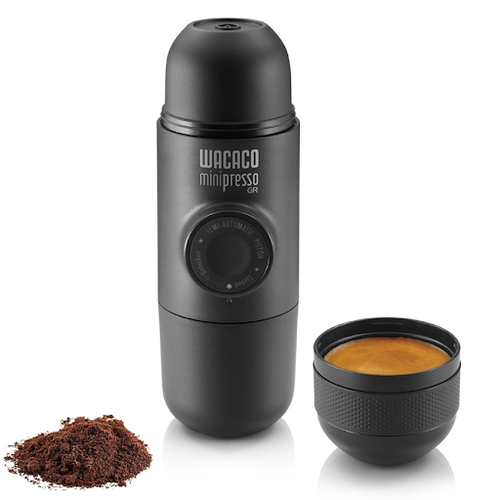 So you want some expresso coffee, but you're out and don't want to waste your money on expensive ones? Well then, for all the coffee addicts out there, this portable espresso machine allows you to drink your favorite espresso wherever you go. The best part? It works without electricity. With a lightweight and aesthetic look, it is the ideal machine that you can buy and carry around in your backpack or vehicle.
10. Clocky, the Original Alarm Clock on Wheels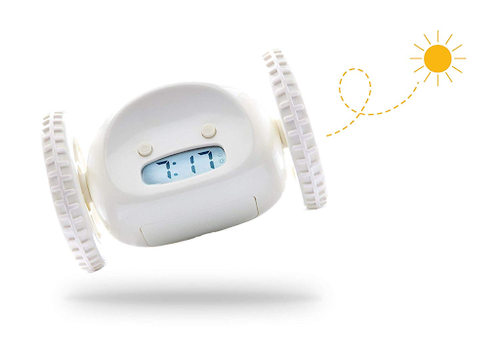 If you're someone who struggles with alarm clocks as they fail to wake you up, then this is the best alarm clock for you. Clocky is the adorable troublemaker that will not stop until you get up to catch and snooze it. It will jump, roll, and move around until you are fully awake! It can irritate you, however, with its cool features, you can't ever be late again!
Further Thoughts
All these products are not only unique, but are also worth every penny you spend. They are fun, convenient, and also improve the quality of your life. Want to stand out with your gift options for a friend, or at a party? Choose any of these because anyone would appreciate such magnificent innovations. For more information, check out this video for tips and tricks.