10 Must-Have Gadgets on Every Techie's Wish List
Curiosity is the mother of invention, and innovations are happening every day all around us. If you are a tech nerd and are looking to buy the next best tech, you are in the right place. We will help you narrow down the best gadgets in 2020 that should be on your wish list, but before we get down to that, here are some ground rules to follow while purchasing any device:
Read those reviews.
Check the security features of the device before buying it.
The notion "the higher the price, the better the quality" is false. Set up a budget and compare the features of various brands and their prices on different platforms to avoid overspending.
Plan ahead. All major online sites and even retail shops offer festive discounts, so make the most out of it.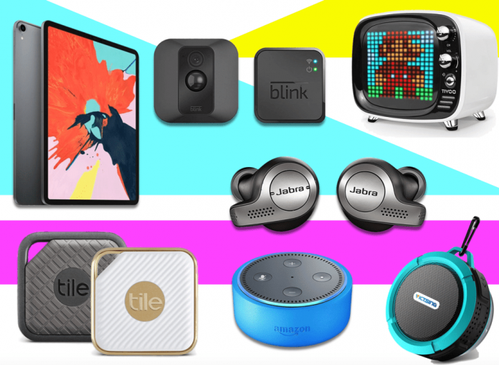 Ten must-have gadgets in 2020
Here's a list of the best gadgets that should be a part of your wish list in 2020:
1. Ember Temperature Control Smart Mug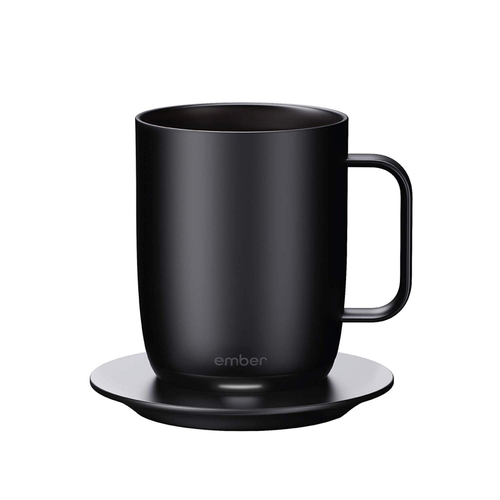 Ember's Temperature Control Smart Mug is a great gadget if you are obsessed with having your tea or coffee hot until the last drop. With a stainless steel frame and a ceramic coating, this mug allows you to set your desired temperature and enjoy every sip of your beverage till the end. The mug, once fully charged (takes about 90 minutes), will keep your tea/coffee hot for over an hour! It is easy to clean, and at $130, Ember is a great buy.
2. iPhone Camera Lens 2-in-1 by Pocket Lens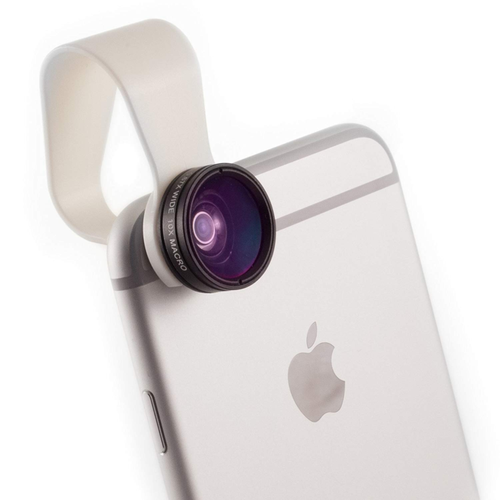 Pocket Lens is a clip-on wide-angle lens that is compatible with any device with a camera, including- iPhone, Blackberry, Android, MacBook, and other Laptops. It comes in three parts: a nylon clip-on, a macro lens unit, and a wide-angle lens. The lens is easy to assemble and gives 20-25% more breadth to your image. Even though there are many lenses available on the market, the pocket lens is compact, portable, and provides amazing picture quality only at $16.
3. LARQ Bottle - Self-Cleaning Water Bottle and Water Purification System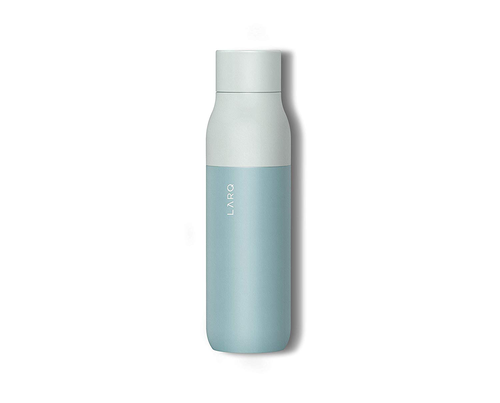 LARQ Bottle is the first self-cleaning water bottle that uses UV-C LED, which proves to eradicate the growth of up to 99.9999% viruses and bacteria. It takes less than 60 seconds to clean itself and is Mercury-free. LARQ bottle is travel-friendly because of its rechargeable USB Li-polymer battery, which lasts for a month once fully charged. A LARQ bottle can keep water cold for up to 12 hours and hot for 24 hours. Priced at $95 for a 17oz and $118 for a 25oz bottle; LARQ Bottles may be a little expensive but are a good investment towards your health.
4. Furbo Dog Camera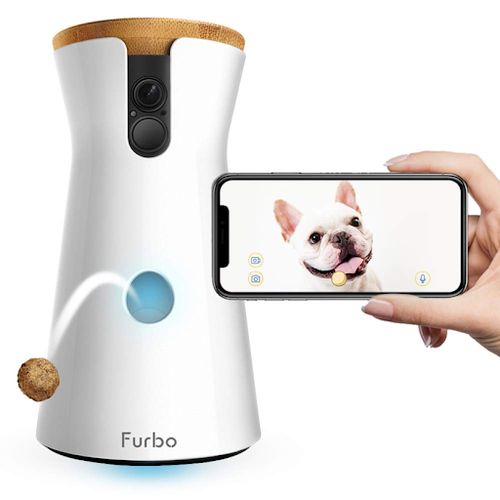 If you are a dog parent or owner, the Furbo dog camera is a must-have gadget. Furbo is a security camera that lets you keep an eye on your dogs, talk to them, and toss them treats while you are away. Furbo camera comes with a 90-days free trial and access to cloud recording, doggie diary, and smart alerts. At $200, Furbo Dog Camera is the most paw-some gift for your furry friend.
5. Bose Frames Audio Sunglasses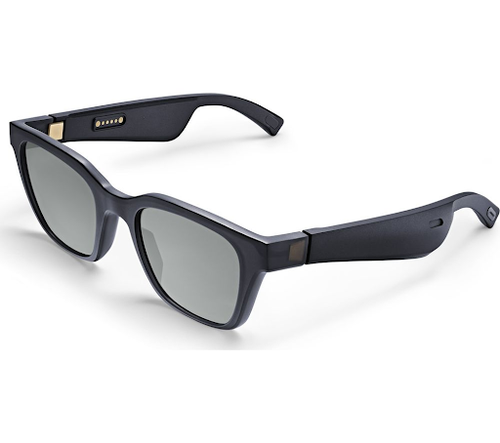 Bose sunglasses have a built-in speaker which can only be heard by you. There are two types of frames available: Alto and Rondo. Both are super stylish and come in different sizes. You can stream on the Bose frames for 3.5 hours, recharge fully within 2 hours, and get a battery life of 12 hours on standby mode. Bose Frames Audio Sunglasses are available for $199.
6. Anova Culinary Sous Vide Precision Cooker Nano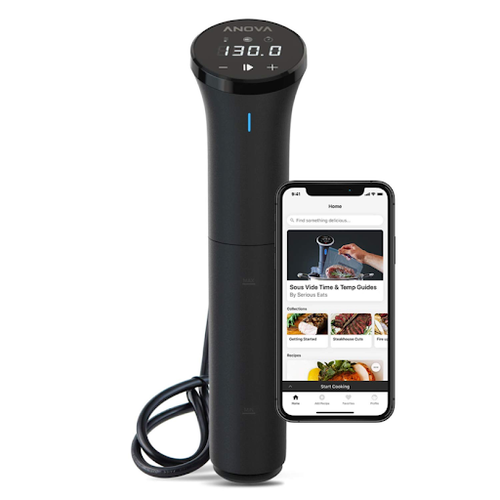 If you are the kind of person who loves to eat but can't cook anything besides boiled eggs, Anova Culinary Sous Vide Precision Cooker is your savior! Sous Vide Precision Cooker is simple to use and requires no additional equipment. All you need is the Anova app, a pot, and basic ingredients; the rest will be done by Nano! The Precision Cooker costs $99 and is one of the best gadgets in 2020 to have in your kitchen.
7. Philips Smartsleep Sleep & Wake-up Light Therapy Lamp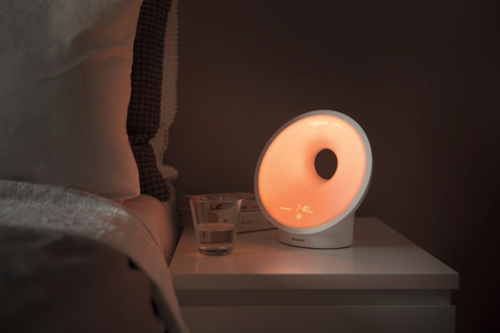 Phillips Smartsleep comes in handy if you are unable to get quality sleep or have difficulty waking up. RelaxBreathe feature rocks you into a deep sleep. The alarm uses lights and sounds to mimic sunrise and helps you wake up feeling relaxed. With features like an AUX dock, USB cable charging, touch interface, a power snooze button, and an 8-hour power backup at $199.99, this is a good buy.
8. LuMee Duo Selfie Phone Case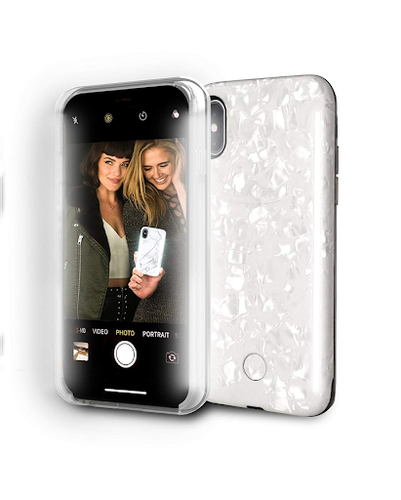 The LuMee Duo Selfie case was designed by a Photographer and gives you studio-like picture quality by projecting lights on both the front and the back cameras. It is sleek, sturdy, and protective. Compatible with iPhone X and iPhone XS, the LuMee Selfie Phone case helps you get perfect pictures with just a push of a button. It is an excellent buy at $69.99.
9. Amazon Smart Plug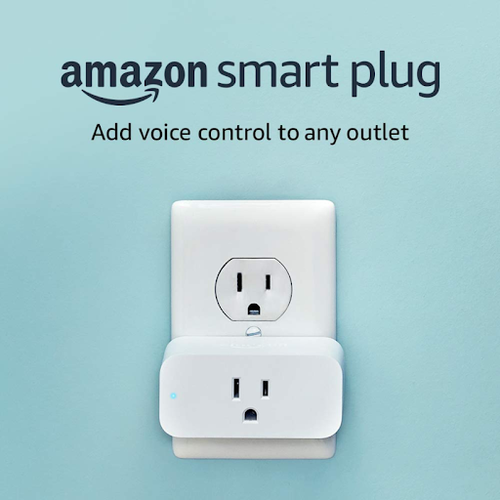 Compatible only with Alexa, Amazon Smart Plug lets you control everything from fans, lights, coffee machines and more! You can even set up a schedule and begin your day without much hassle. Just make sure you have a wifi connection of 2.4 GHz. It is effortless to set up; all you need is the Alexa app or any device that is Alexa-enabled, including Fire TV, Echo, Sonos One, or Fire Tablet. At $24.99, Amazon Smart Plug is undoubtedly a must-have!
10. Dyson Pure Cool Me Personal Purifying Fan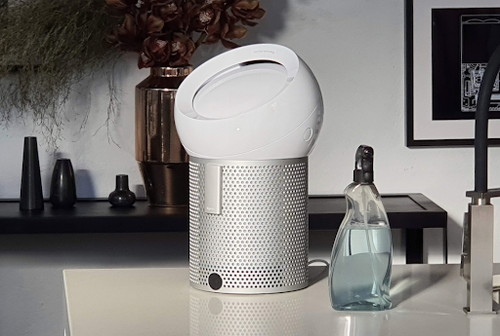 The Dyson Pure Cool me Purifier filters 99.97% pollutants and allergens, along with bacteria, pollens and pet dander. It can purify and keep you fresh for a year if used for 12 hours every day. With a Night mode feature, two years of warranty, and a price of $340.21, it makes to our top 10 list.
Points to Remember
Things to keep in mind before buying any gadget:
It is replaceable.
Stick to trustworthy brands.
Check if there's tech support available that comes with the device.
It should be compatible with your other devices.
Be conscious of how much you are paying.
Conclusion

In the end, make sure that the gadgets you are buying are of good quality, give you value for your money, and are secure. There are so many options on the market, so read the reviews, compare the prices and the features, and do a little research before going on a spending spree.
YOU MAY LIKE
RELATED TOPICS