Your Guide to a Budget Friendly Wedding
A wedding is the most special occasion of your life, where everyone gathers together to celebrate you and your partner's union. While it appears to be a fairy tale, there is a lot that goes into preparing for a wedding. Creating a budget is the most important step in wedding planning, so we've prepared this guide to help you in appreciating how much a wedding costs.
Breaking Down the Costs of a Wedding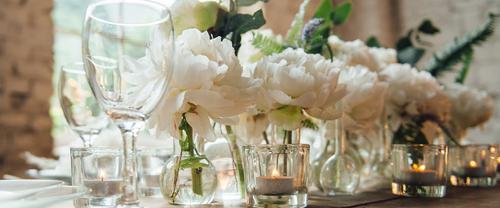 On the surface, everything might seem to be easy, but budgeting is where it starts to get difficult. Every single aspect, such as the décor, lights, furniture and food menu, needs to be taken into consideration.
1. Wedding Rings
Wedding rings or bands are usually the costliest part of the wedding. These pieces will stay with you and your partner throughout your marriage. The cost can range anywhere from $1,500 to millions of dollars -- it depends on how much you want to spend on an object you will both wear for the rest of your married lives.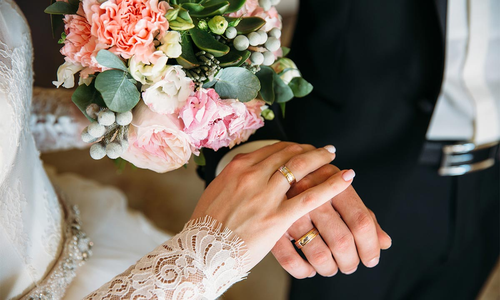 2. Flowers and Décor
Flowers play a very important role in setting the theme you want at your wedding. The kind of flower (roses, lilies, or blossoms) and their colors will change the entire look of the wedding. Also, arranging the flowers, from centerpieces to stage décor, will also cost money, and the cost can easily add up to $2,500 for simple flower decorations.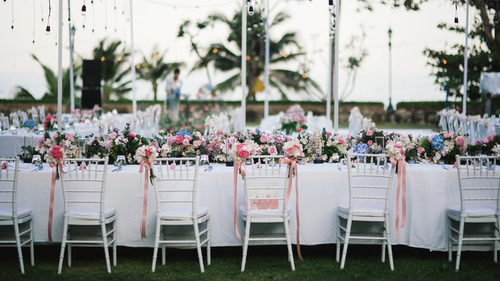 3. Suits and Dresses
Everyone wants their dream wedding, with all the participants looking their best. As soon as you decide on the theme, you will need to select the perfect clothes for the occasion. Brides usually want their bridesmaids to be wearing matching outfits, and this should be covered in the budget. One dress can easily cost around $500 and more, while a bride's outfit costs $1,000 to $1,500 on average. You could end up spending most of your money on this aspect of the ceremony. Renting them is a great way to save on your budget and, in fact, most grooms do.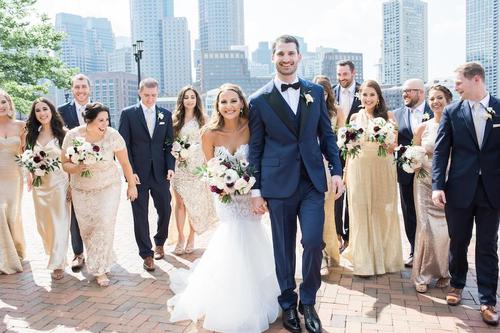 4. Bridal Makeup
Nowadays, you can get great bridal makeup packages for the big day. These packages usually include the makeup of the bride and the bridesmaids. These packages cost a minimum of $100, and get more expensive as you request more services. Therefore, getting your makeup done with name brands cosmetics by experienced makeup artists may make a big dent in your makeup budget.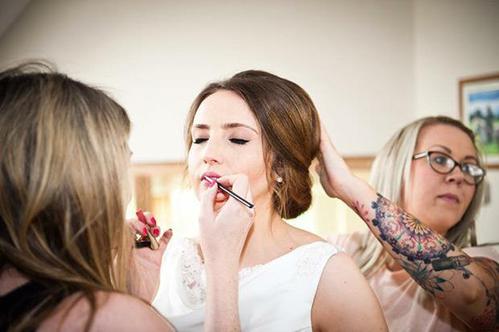 5. Wedding Venue
The wedding and reception venues are a extremely important part of the wedding planning. You have to consider the size of the venue depending on the number of guests, and the décors based on your theme. The cost of the venue can vary from $12,000 to $16,000. However, some venues include services such as meal plans or catering services into their cost, so you need to take these factors into account.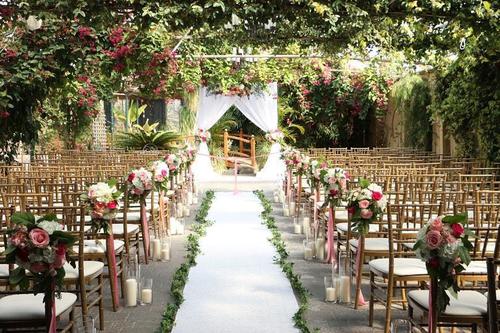 6. Wedding Invitations
Most people start their wedding planning by deciding what kind of invitations to send. They are one of the top priorities because they need to be sent out as soon as possible. You can choose either to do them yourself or to get them printed, based on the number of invitations you are sending out and the design you want. The design can be anything from a basic two-fold to an elaborate one with complicated cuts and folds. Costs could range from $150 to $1,300 for a set of invitations.
7. Rehearsal Dinners
It is common to hold rehearsal dinners before the wedding, where the immediate family and close friends are invited to. Even though it may seem like a normal dinner party, the average cost can be $1,300, including the food, venue and other services. This is only the basic cost; the actual price can very easily be higher, depending on how grandiose you want to make it.
8. Transportation during the Wedding
A lot of vehicles are needed for the entire wedding, for example, to transport guests to the venue or pick them up from the airport. There is also, of course, the vehicle that the bride and groom will leave in. Couples tend to choose a limo or other lavish car for themselves, while regular cars are used for the transportation arrangements for the rest of the guests. An average couple spends around $750 on the "getaway" car.
Planning Wisely and Saving Money
Overspending is very common for wedding plannings. With a few tips, you can save a lot of money on your wedding.
1. Choose your date well
Wedding season is a real thing and the costs of everything are usually higher during that time. Venues are fully booked and catering is expensive. Check in advance to find dates that don't fall around peak season, so you get a good price for things at your wedding. Making an advanced booking may also help you get the best deal on the venue.
2. Set your budget
Not having a budget and not knowing how much a wedding actually costs simply runs the risk of going overboard. Set a budget for yourself and stick to it, no matter what. Once you have a budget in mind, you will know how much you should spend on various aspects of the wedding.
3. Explore locally
Couples sometimes go over the top by bringing things in from all over the place that would actually be much cheaper if they were obtained locally. Local vendors might get your better deals, which will help you stick to your budget.
Have a great wedding, within budget!
Weddings are usually tied up with all the fantasies we've had since childhood. However, those fantasies didn't have a price tag on them, which we may sometimes forget during the wedding planning. The smartest decision is always to plan and stay within budget.