7 Best Water-Based Lubes to Make Your Bedtime Awesome
Pleasures of the flesh is an integral part of everyone's life. There is no shame in saying that good sex iis essential for everyone.
In order to make bedtime more pleasurable for you and your partner, it is necessary to use some sort of lubricant. This helps in eliminating the pain factor from the equation and increases the sexual pleasure for both of you.
There are various types of lubes, like water-based, oil-base, or silicone-based. The water-based lubricants are the safest choice to start with as they don't cause vaginal irritation and are best for those with sensitive skin. There are many other attributes about water-based lubes that you should keep in mind. Keep reading to learn about them.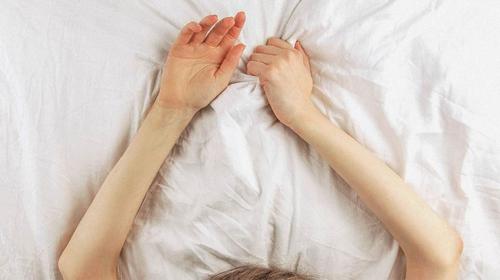 Factors to Consider When Picking a Water-Based Lube
Now, as discussed above, there are various types of lubes. However, the water-based lube will be our key focus here. If you are purchasing a water-based lube, make sure you consider the following factors:
Lube Thickness
Depending upon your type of activity, you need to check the thickness of the lube when purchasing one. The thickness can be as thin as water, which is best for regular PIV sex. On the other hand, anal sex would require the use of a gel type water-based lube.
Sensation
Lubes can also provide warming and cooling sensations. The warming sensation of the lube is due to the presence of glycerol in it, whereas the cooling sensation is caused by the presence of menthol in the lube. These sensations can make your time with your partner even more enjoyable.
Ingredients
Be extremely careful about the ingredients in the lube as they may cause harm to your skin. Some of the ingredients to avoid are glycerin, parabens, propylene glycol, petroleum, and L-arginine. Some of the skin-friendly ingredients to look for in a water-based lube are aloe vera, carrageenan, and vitamin E.
Adhesion
The lube is of no use if it does not stick for a significant amount of time. Hence, while choosing a water-based lube, make sure that the lube will stay in place for a long period of time.
Best Water-Based Lubes for You
If you go to your local drugstore or shop online, there are a number of water-based lubes available. But how do you know which one to choose? We are here to help - you will find a list of some of the best water-based lubes below. Take a look!
Wicked Sensual Care Aqua Heat Warming Lubricant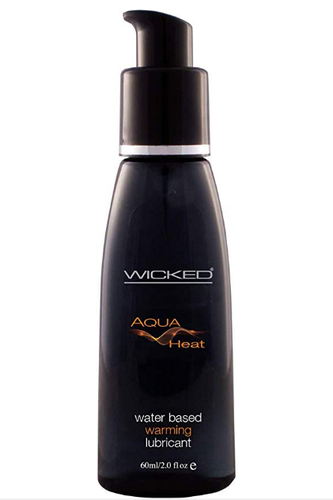 Manufactured by Wicked Sensual Care, the product has ingredients like vitamin E, aloe vera, etc. It is also paraben-free, which makes it smooth as silk on your sensitive skin. The lubricant is quick and easy to clean and also lasts for a long time. However, this product only comes in small bottles.
You can purchase this amazing product for only $8.50 on Amazon.
Aloe Cadabra Natural Lube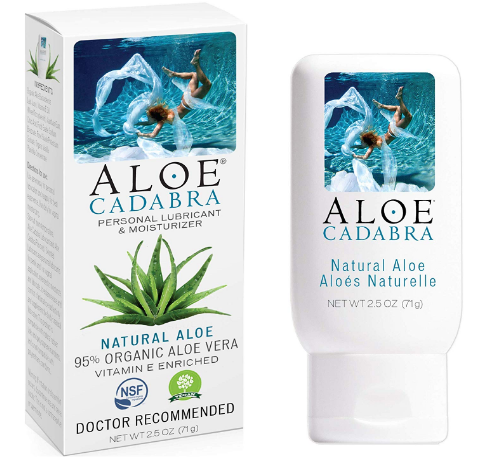 This pH-balanced water-based lube is manufactured by Aloe Cadabra, and it is paraben-free, which makes it extremely smooth on the skin. It contains natural ingredients such as aloe vera, vitamin E, and others. Also, this water-based lube is also safe to use with sex toys and condoms.
It is available at a great price of $10.95 on Amazon.
Lulu Lube Natural Water-Based Lube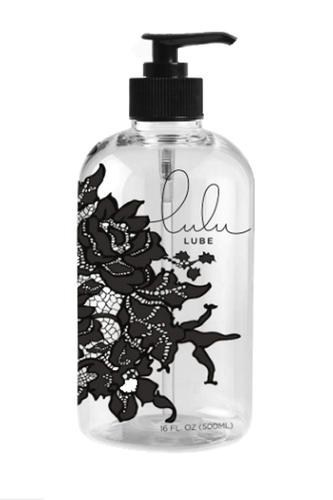 Manufactured by Lulu Lube, this water-based lube helps to make your sex more enjoyable. It contains ingredients like aloe, vitamin E, and other vital oils to make your intimate moments more pleasurable. As it is paraben-free, you will not experience any sort of discomfort while using it. Plus, it does not dry out and can be used with sex toys. The product is available in a 16 oz. container at a reasonable price of $16.34 on Amazon.
Sliquid Naturals Sassy Lubricating Gel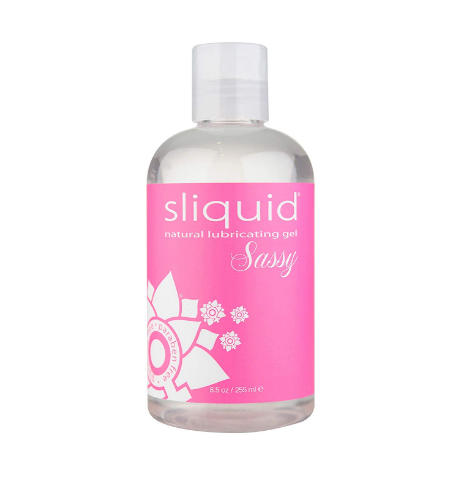 This hypoallergenic and water-based lubricating gel is made for those who want to be more adventurous in bed. It includes natural ingredients such as aloe vera, vitamin E, potassium sorbate citric acid, and more. It's manufacturer Sliquid keeps it paraben-free so that it is soft on your sensitive skin. The lubricating gel is also long-lasting. It is available at an attractive price of $12.40 for 8.5 oz.
Pjur Aqua Premium Water-Based Personal Lubricant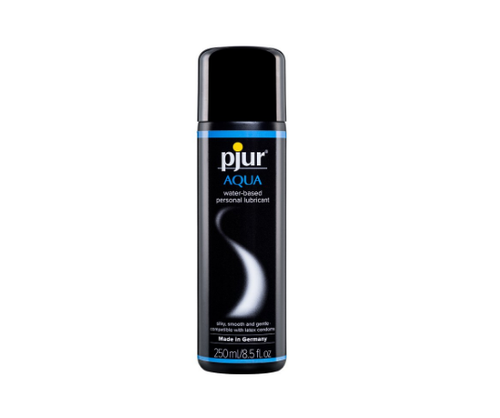 Pjur Aqua Premium Water-Based Personal Lubricant is another great water-based lubricant for better sex. This lubricant is easy to use and offers a smooth sensation on the skin. Its main ingredients are water, glycerin, ethoxydiglycol, and more. The product also works great with sex toys and condoms.
The 8.8 oz bottle of the lubricant is available at a price of $26.47 on Amazon.
Isabel Fay Natural Personal Lubricant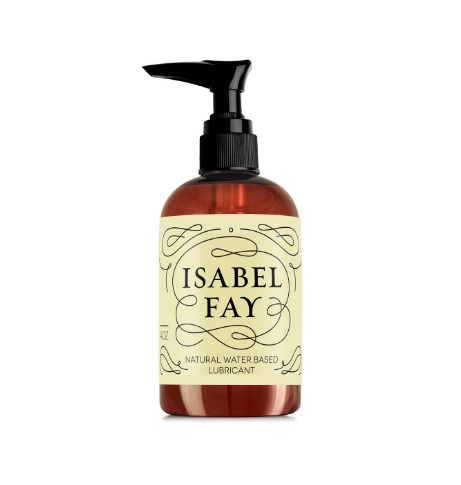 Made from all-natural ingredients, this product from Isabel Fay will provide you extra comfort during sex. It is paraben-free, which makes it ideal for sensitive skin. The product can be used with sex toys and condoms, and is very easy to clean. Unlike some of the other products, Isabel Fay Natural Personal Lubricant does not contain glycerin.
The price of this awesome little product is $12.95.
Lush Valm Premium Personal Lubricant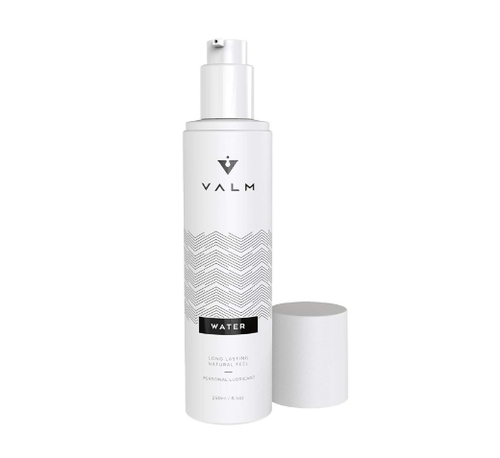 Made by Lush, this awesome product will turn your partner on as soon as you start. Made from some of the best ingredients, it can be activated with a drop of water or saliva. Designed to produce slippage, while reducing dryness and friction, this awesome product can also be used with latex condoms and sex toys.
This 8.5 oz bottle is available for $8.99.
Takeaway Message
Buying a perfect water-based lube is not an easy task. You need to check important factors such as its ingredients and whether it is good for condoms or sex toys. Before using these products, make sure you consult a professional as some of the lubricants may irritate your skin if you have allergies. Don't forget to check out the video below for more information!