Picked with Care: 15 Best Underwear Products for Men
Underwear matters. No need to convince you of that, right? But many of us at certain stages of our lives probably thought that, as the underwear is always hidden beneath our attire, it doesn't really matter. However, this is not clever thinking. The truth is that the right underwear is essential not only for your comfort and health, but also for how confident you feel throughout the day.
So, the best underwear for men should perform the following actions:
It should make you feel comfortable, as it is the nearest fabric to your skin.
It should support you across a wide range of activities, whether you are just sitting in your office chair or working out.
It should absorb body fluid to keep you fresh all day long.
It should protect your crotch area from chafing and friction.
Now, the question is where to find the best underwear for men. You do not have to go through all because we have already done the hard work. Choose from the following that fits your type.
15 Best Underwear Products for Men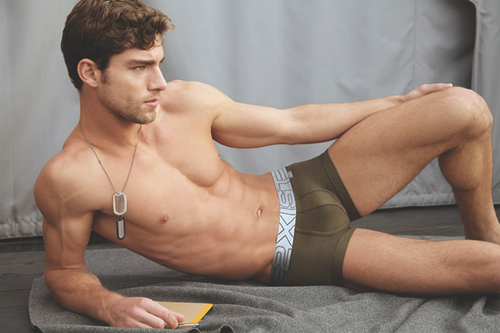 Boxer Briefs
If you want your underwear to be somewhat tight-fitting but do not want them to be as tight as briefs, boxer briefs are the ones for you.
After our extensive research, we have found the six best options available in the boxer brief category.
Calvin Klein Men's Modal Boxer Briefs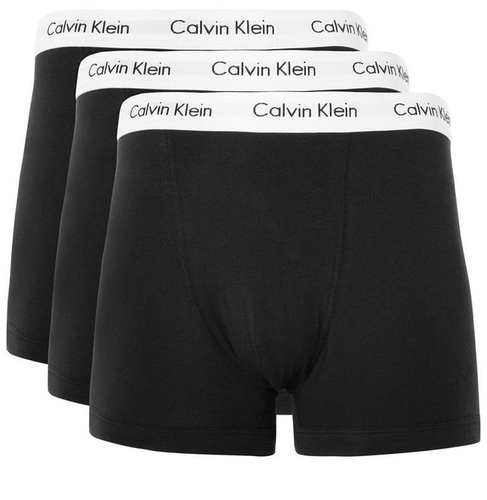 People love this underwear because it is super comfortable. It will lightly hug your body without being too tight. It is made of 69% nylon and 31% elastane and it is quite affordable. You can get the 3-pack deal for just $30.
Adidas Men's Sport Boxer Brief Underwear (2-Pack)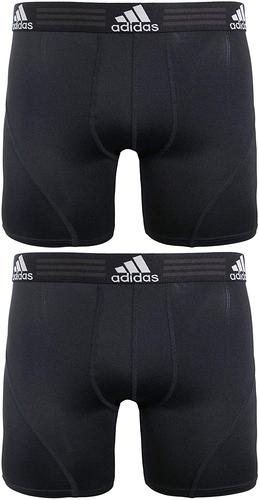 This is another very affordable, yet fashionable choice for you. Made by Adidas from 91% polyester and 9% spandex, it gives quite a smooth touch and feel. Its comfortable design is an ideal choice for active men. You can get a pair from Amazon for only $16.
ExOfficio Men's Give-N-Go Boxer Brief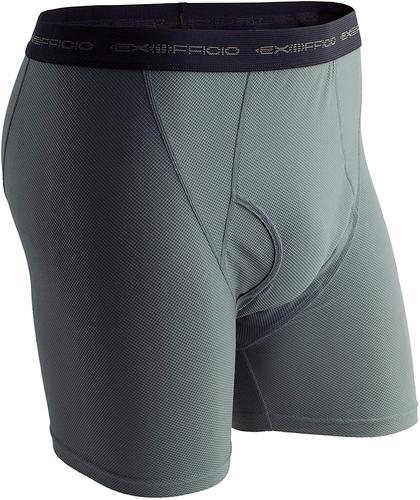 This is one of the classiest products from ExOfficio because of its breathable and lightweight mesh fabric. So it is a good choice if you want the garment to be a bit tight-fitting. Its 94% nylon and 6% elastane material gives it enhanced durability. You can get three of these for $30.57 from Amazon.
EYUSHIJIA Men's 4-Pack No Ride-up Breathable Bamboo Fiber Modal Boxer Briefs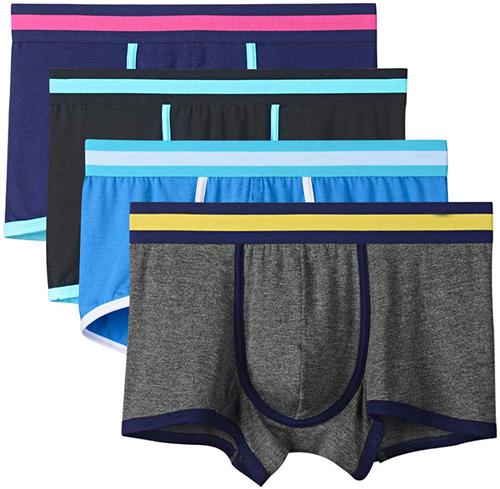 Loved widely for its separate pouch design, it is super comfy and suitable for daily use. Besides, the vibrant colors from EYUSHIJIA are really eye-catching. You can get the pack for just $14.89.
LAPASA Men's 2-Pack Breathable Boxer Briefs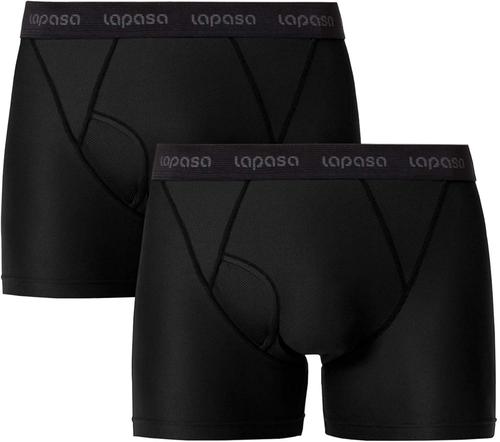 These boxer briefs from LAPASA are made of 95% nylon and 5% spandex. The ultra-light mesh fabric provides an ergonomic fit. It is smooth to the touch and extremely comfortable, which makes it an ideal choice for traveling and outdoor activities. The price starts at $19.99.
David Archy Men's 3-Pack Premium Supima Cotton Ultra Soft Boxer Briefs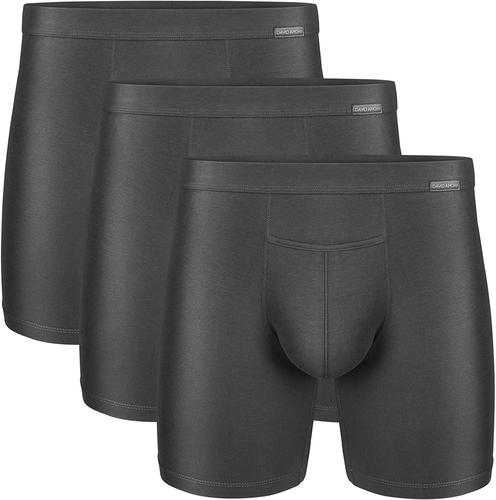 These are made from 96% Supima cotton and 4% spandex. Its material surpasses other similar products in softness, lightweight, and durability. Its price starts at $26.99
Briefs
Briefs are best suited for thin and muscular body types. Here, we have sorted out the best four for you.
Tommy Hilfiger 3-Pack Cotton Briefs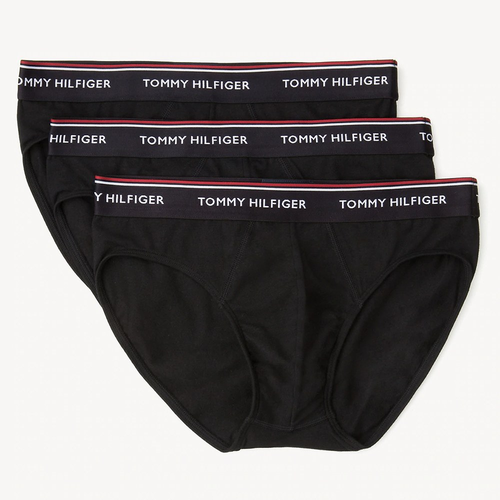 The minimalistic design makes it a men's essential for daily comfort. It is made of 95% cotton, 5% elastane and made by Tommy Hilfiger. So it is stretchy yet smooth on the skin. You can get this three-pack deal at just $22.13 from Amazon.
Tommy Hilfiger Men's Underwear Multipack Cotton Classic Briefs
Another great product from Tommy Hilfiger. It is made of 100% cotton, hence there will not be an issue with comfort. You can get the multi-pack starting from as little as $18.06.
Hugo Boss Men's Cotton 3-Pack Mini Brief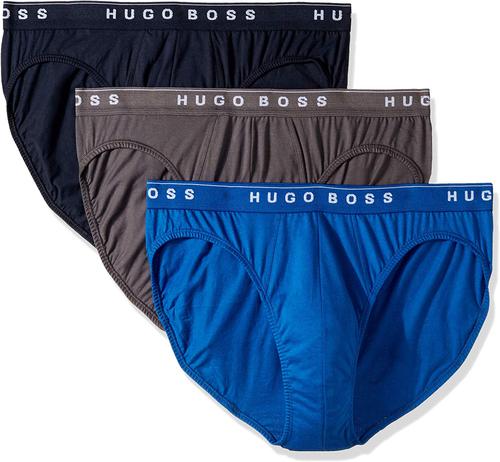 This is another option for you if you want your underwear to be 100% cotton. It is from Hugo Boss and the three-pack deal starts at only $17.77.
David Archy 4-Pack Men's Micro Modal Underwear Soft Comfy Briefs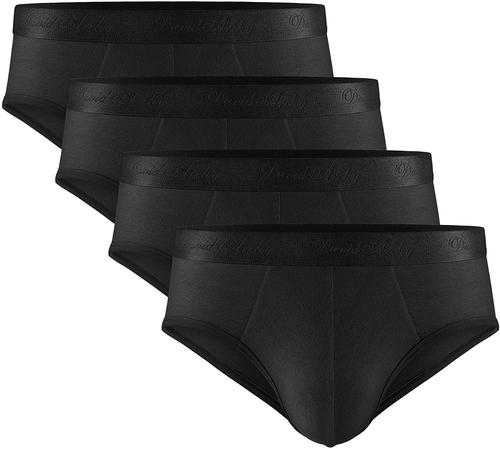 These briefs from David Archy are 92% micro modal and 8% spandex. The low-rise waistband settles on the hips, ensuring a no-peek waistband. The design is soft, sleek, and sexy. You'll love the slim profile. The thin, lightweight micro modal makes it feel silky smooth. The pack starts at $29.99.
Boxers
Now, if you are among those who like to have a bit more freedom for your body, here are some options for you.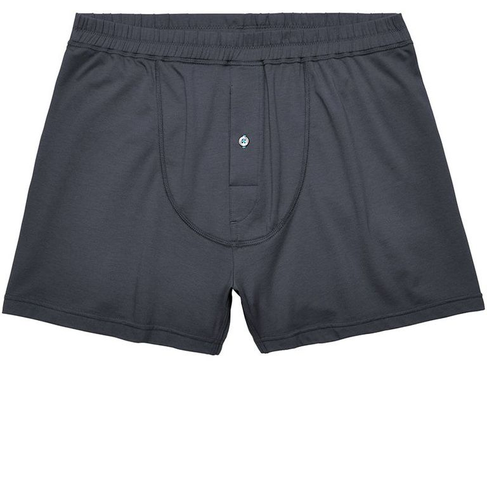 These boxers from Mack Weldon are popular because of their super-soft material. They are very comfortable as sleepwear or for daily use. They are made from 47.5% cotton, 47.5% modal and 5% spandex. The price starts at $28.00.
ExOfficio Men's Give-N-Go Boxer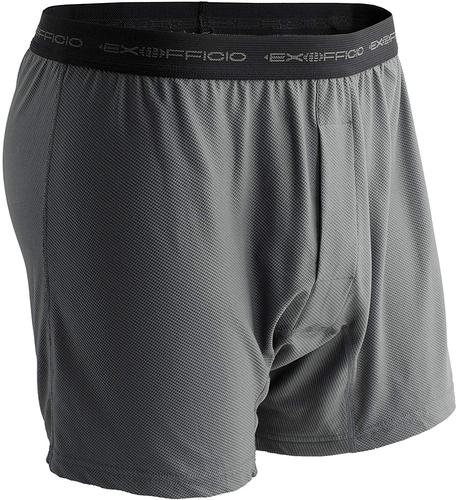 Just like the boxer briefs, boxers from ExOfficio are also pretty cool. They are made of 94% nylon and 6% lycra spandex. They offer odor-reducing antimicrobial treatment that keeps them fresher for longer. You can get this pack starting from $15.18
Fruit of the Loom Men's Soft Stretch-Knit Boxer Multipack
These boxers from Fruit of the Loom are made of 100% cotton, so they offer a comfortable and relaxed fit. The soft-knit fabric ensures no bunching. The waistband is also covered with soft fabric and there's a button-fly. They come in a 5-pack deal starting from $11.99.
Hanes Men's 5-Pack Exposed Waistband Knit Boxers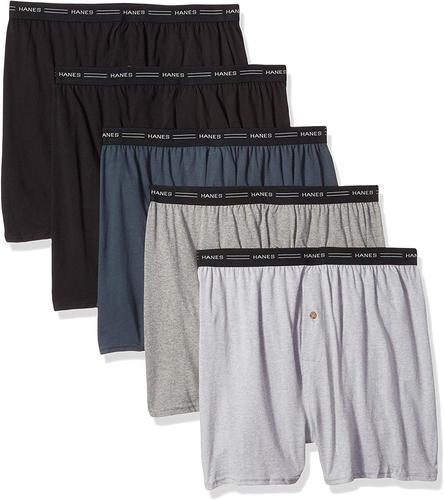 This product offers three types of fabric mix for you to choose from: solids (100% cotton), heathers (75% cotton and 25% polyester) and dunk stripes (55% cotton and 45% polyester). The cotton used here promises softness that you can feel. Soft, stretchable waistband moves with you. The price starts at $14.90.
Polo Ralph Lauren Men's 3-Pack Knit Boxer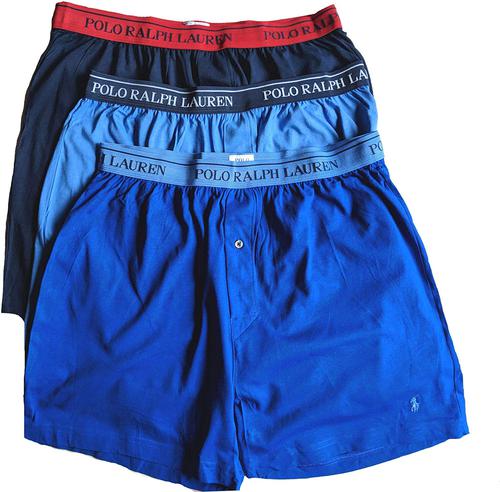 These are 100% cotton, well-made, and very comfortable. They offer ample room in the crotch area. They promise to maintain their soft feel, even after repeated washing. They come with a button at the front. So now you know all about selecting the best underwear based on your body type. What's more, you have these wonderful 15 options to pick from. Try them out and let us know which ones worked best for you.
Meanwhile, watch this video for more information: