How Castor Oil Can Benefit Your Hair
For centuries, castor oil was used by healthcare providers for treating various ailments. This is a light oil made from the seeds of the castor oil plant. Since it is not harmful, it is most popularly used on skin and hair, either applied topically or consumed orally. You may use castor oil on hair to achieve healthy and shiny looks for your hair. In addition, it can remove the damage done to your hair by various coloring and styling products.
The Pros and Cons of Using Castor Oil for Hair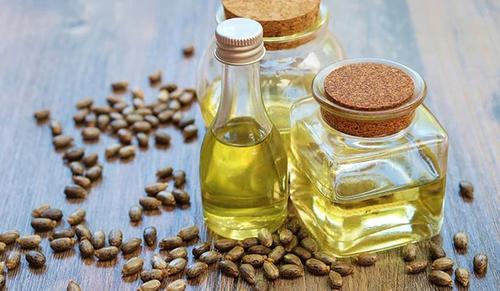 You may apply castor oil to the roots of your hair for healthier hair and faster hair growth, but you must take caution of the possible negative effects it can have. For more information, you can review the benefits and harmful effects of castor oil listed below.
1. Benefits of Using Castor Oil on Hair
The most popular castor oil benefit for hair is adding luster to your hair. This is because castor oil is rich in Vitamin E and several other fatty acids that make hair shiny and strong.
Regular application of castor oil to your hair roots can lead to new hair growth.
It is an effective and non-greasy way to hydrate your hair.
You can repair hair damage caused by various styling products
It is highly effective for dry scalps - regular application inhibits the development of a dry scalp and dandruff.
You can apply it to the ends of your hair to repair split ends. This will also help to reduce the frizziness of your hair.
The overall health of your hair improves by applying castor oil regularly. This is because castor oil contains Vitamin E that prevents dirt from impacting the quality of your hair.
Castor oil inhibits the growth of several bacterial and fungal infections on the scalp, improving overall scalp health.
Castor oil leads to protein synthesis. This helps to regulate the growing and resting phase of your hair. This ensures that you do not lose too much hair, thus lead to fuller and more luscious-looking hair.
Castor oil is thick enough to enter your scalp easily and balances the skin's pH level. It also boosts blood circulation under your scalp to make it smooth and healthy.
2. Possible Harmful Effects of Castor Oil
It can lead to hair felting, an irreversible condition in which the hair gets entangled. The only remedy is to cut off the damaged hair, hence castor oil should be used with caution.
Dizziness
Abdominal cramps
It can induce labor, hence pregnant women should not use castor oil.
It can stain clothing or other fabrics. This is why you must wear an old shirt while applying castor oil to your hair. Also note that it can leave stains on your towel, so be careful while towel-drying your hair.
You must shampoo at least twice to remove all the castor oil from your hair.
Since castor oil is also used to reduce hair loss, keep in mind that there can be several other health reasons behind your hair loss. So consult your doctor before using this remedy.
Inflammation of the skin
Itching
Nausea
Breathing problems
Uncomfortable skin rashes
Stinging sensations
Congestion in the pelvic region
Low blood pressure
Chest pain
Hallucinations
Fainting
Tightness in the throat
Using Castor Oil Properly for Your Hair
The benefits of using castor oil for your hair far outweigh the side-effects mentioned above. Once you are familiar with how much product to use and how to apply it to your hair properly, it will produce long-lasting health and cosmetic benefits.
How to Apply
Rub a few drops of castor oil onto your scalp and cover it with a cap so that it does not drip and stain your clothes. Also, you may mix argan or coconut oil to dilute it before applying to your hair. While washing, use your regular shampoo at least twice to remove all of the oil from your hair. Apply conditioner for an optimal effect.
How Much to Use
Just a few drops of castor oil for your scalp will help to avoid any harmful effects. Do not use it more than once or twice a week for your hair. It is best to use it in a diluted state to avoid using excess shampoo for your hair. Using too much shampoo will take away all the benefits of using castor oil on your hair.
Precautions While Using Castor Oil on Hair
There are precautions that you must take while using castor oil on your scalp to avoid any side effects later on.
If you have any skin allergies to castor oil, do not use it for your hair because it may irritate your skin.
Use of shampoo which is specifically formulated for oily hair to wash off the castor oil completely from your hair.
Just keep these simple tips in mind to get optimal castor oil benefits for your hair.