Different Truth or Dare Questions for Adults
"Truth or Dare" is the most simple, but popular game among the young generation. It is mostly played among college students. To play the game, people have to sit in a circle and prop anything in between. You may use any bottle to rotate and where the bottle's neck stops, the person in front is the target. All the players then ask the targeted one to play dare or say the truth.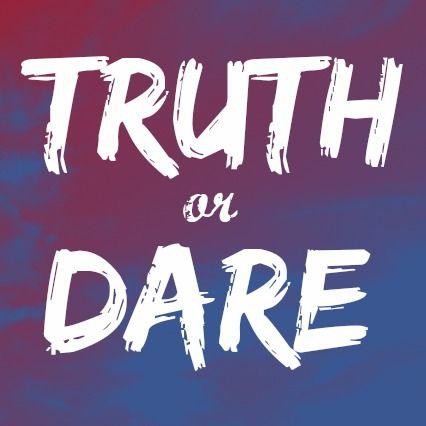 It depends upon the player to choose either truth or dare. Below are some important truth or dare questions for adults you can choose from.
Truth and Dare Questions for Girls
The Truth and Dare Questions for Girls include:
How many times have you had sex? (Truth)

What do you think of after being with an attractive guy? (Truth)

How did you declare your love for the first time? (Truth)

Do you enjoy your partner's love when you are in your group? (Truth)

How many boyfriends have you had? (Truth)

Take off your shirt in front of all the players. (Dare)

Shave your arms in front of everyone. (Dare)

Make a sexy couple with any friend and dance with him. (Dare)

Change your clothes in front of everyone. (Dare)

Take a half-naked picture of yourself and post it on Instagram. (Dare)
Truth or dare questions for guys
You can ask any type of question to adults as they knew all about every process. Depending on the situation, you may mold your questions like:
Who was your first love? (Truth)

Who did you kiss for the first time? (Truth)

When do you love your spouse? (Truth)

Would you rather be in a group or alone? (Truth)

What are some problems you face while dealing with your loved ones? (Truth)

Go to your teacher and tell him that you love him. (Dare)
Dirty Truth or Dare Questions
Dirty truth or dare questions can be about the spouse, the partner or the boy/girlfriend that someone has.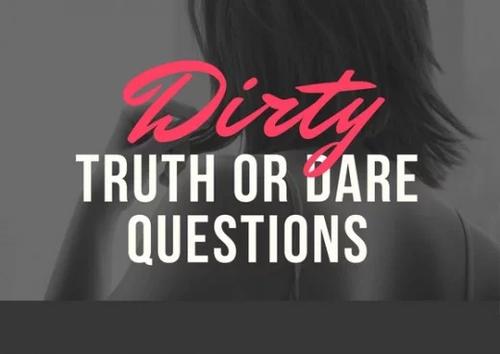 The targeted player has to call his/ her ex and apologize for nothing. (Dare)

You have to lick the chocolate cause, butter or any cream in front of your partner. (Dare)

Sit in someone's lap for no reason and kiss him in front of everyone. (Dare)

Go to the room and hit on someone who is in front of you without showing that you are playing a game. (Dare)

Take off your partner's clothes and ask him to dance. (Dare)

If you had to have fun with two other people at night, what would you do and why? (Truth)

What is the place you want to enjoy on your own? (Truth)
Dirty truth or dare questions over text can be used to play the game with your friends, but make sure that the targeted player is not cheating with you in any case.
Rules for Playing Truth and Dare Games
There is no doubt that there are always some rules that you have to follow while playing any game. Similar is the case with the Truth or Dare game. There are some defined rules that must be followed to keep it fun and exciting. The game may be embarrassing and you have to think before taking any steps. The following are simple rules that should be considered: - The player at the neck of the bottle becomes the active player and he has to take the decision either to play truth or dare. - It is the right of the active player to choose either truth or dare, but you don't choose two options at one time. Changing your mind after choosing truth or dare is not allowed. - If you have chosen truth, you have to answer the question truthfully no matter if it is an embarrassing answer or something else. You are not allowed to lie and you have to answer in front of the whole group. - If the player has given a dare then the active player has to perform all the actions required in the dare. It may be something that is not good for your image, but if you opt for a dare, you have to fulfill that. - The group decides everything if something goes wrong in the game like the player doesn't want to perform a dare anymore or something like that. - Sometimes the sexual truth questions create awkward moments for the active player, but you have to answer those.
Summary
Truth or Dare is the best and interesting game that people usually play in their free time. It does not only give them excitement, but also make them closer to each other by knowing their moods and actions closely. Truth or dare questions for adults can be created and asked on the spot.