Tips on How to Write a "Thank You" E-mail
When your boss sends you an e-mail congratulating you for your hard work, notifying you that you will be receiving a bonus, a raise or a promotion or simply making you know that she or he is present for you in any difficult situation to lend you a hand or do you a favor, the polite thing to do is send a "Thank you" reply e-mail for appreciation. But it could be intimidating and you may feel a little nervous on how to do it right so it doesn't make you look dumb. The mail should feel natural, gracious and respectful so here you have a few tips on how to do it right.
Tips when replying an appreciation mail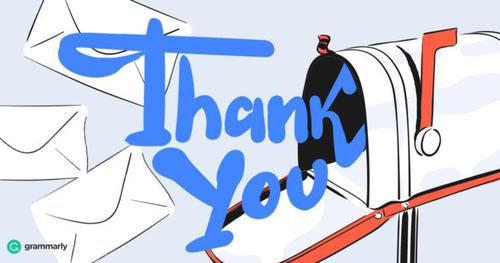 A. Sincere
There is no point in sending a reply mail that reads a cold "Thank you for your appreciation". If you feel obligated to send this mail because you think it falls into the adequate workplace etiquette and not because you sincerely feel grateful for your boss' appreciation, then you might just say a short and sweet face-to-face thank you. The e-mail should be heartfelt, or your emotion to express thank could not reflect in your letter.
B. Timely
You don't want to send you "Thank you" reply e-mail for appreciation neither too soon nor too late. You should send a non-verbal message that says that you took your time to think about it, but not that you forgot to reply. A margin of 24 hours could be proper, but you can take up to two days.
C. Short and singular
A very long e-mail could fall out of balance, be boring or just come as "too much". If you want your reply to stand out for its purpose, then you shouldn't write about things that are not necessary or are irrelevant to the case, and end up distracting from your final intention. Select the particular theme you want to express your gratefulness for and stick to it. This way you will make sure to make yourself understood and show your well-learned politeness.
D. Personal but professional
Your "Thank you" reply e-mail for appreciation should be written in a personal tone but at the same time, you should take care of it not being too much information in style as the mail is directed to a person or a group of people in an organization that has a formal hierarchy and work delegation. You should always take some time to write the content ensuring it targets the exact concern and be within the limits of professionalism.
Here are some samples to help you out
Sample one:
Dear Elizabeth,
Since I got the news by mail yesterday in the afternoon, I have been wanting to write to you to express that I am, in all honesty, so very grateful for being granted with the opportunity that this promotion brings. I am also much honored to have been selected to fill this position and will be looking forward to giving the best version of me for the company. This workplace has made me grow so much both professionally and in a personal level because of the constant challenges it carries and the personal development that it entails, so it is safe to assume that I'm so much more than thrilled to keep my growth in this company and to be recognized for my effort. As the challenge continues I will keep on improving just as this promotion requires.
I wanted to thank you personally because, as a member of the selected staff and my boss, I know you have probably interceded for me in this decision and I shall always be grateful to you for your support and guidance since the beginning.
Thank you for trusting me to assume this role. I promise I won't disappoint you and I will be ready to give my best as I have done since I started working here.
Sincerely yours,
Adam
Sample two:
Dear Mr. Smith
I have been wanting to write you this mail since you expressed your support for me during the entire revision process of compliance of the company's environmental management agreement. It wouldn't have been possible to go through this process positively without your help, guidance, and support. Adding all the continuous meetings with the staff to revise the agreement over and over again, consulting the legal advisors and environmental specialists for the modifications to be done, and the incessant e-mails received by the Environmental Management Council's department of Policies it wouldn't be an exaggeration to say that this past month was both a roller coaster and a nightmare.
And that is why I wanted to thank the Board for its timely interventions and suggestions to the whole staff. If the company didn't have the Board's leadership we probably wouldn't have been able to meet all the requirements updated in the agreement in just one month. It is an incredible progress and because of that now we stand as a role model in environmental standards for the rest of the technology companies in the city.
I also wanted to thank you personally for all those late-night meetings and phone calls to address the issue at hand. Your patience and dedication to this cause are to be admired and, without a doubt, I dare to say that you have gained the appreciation of the whole staff for your understanding assistance.
Without further ado, I cordially say goodbye to you thanking you once more.
Sincerely,
Jonathan
The right "Thank you" email will make the difference
If there is something to thank your boss, then do it right. Remember that your boss is as human as you are, thus a sincere, timely, unique and personal yet professional e-mail that appreciates their efforts as well will be more than well received. Now that you know these tips, go ahead and start typing your own "Thank you" email!