Free Music Streaming Let You Enjoy Music Freely
Music streaming describes the ability to be able to access millions of songs at any time, whether stationary or mobile. These songs and albums are stored in the cloud and can be called up from various providers on request via an internet connection. The principle of listening to music for a flat rate is very much in vogue, and clear evidence provides steadily increasing numbers of users of these subscription services.
9 Best Free Music Streaming
Music streaming platforms have now become the standard way of listening to music, and there are more options for music streaming each day. Follow the guide to find out which one suits you best!
1. Spotify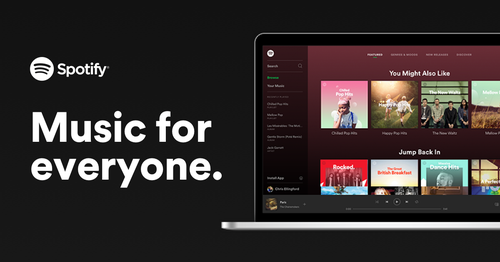 The most famous music streaming service is undoubtedly Spotify. The Swedish company has made a name for itself by offering full music catalogs bundled up nicely in a mobile application. It was also one of the first music streaming services that targeted mobile users.
Spotify makes it very easy to search for titles or artists, and also gives access to thousands of playlists created by Spotify members. It allows users to explore various playlists and discover new songs effortlessly. The offline reading system allows you to store a selection of tracks on your mobile (while connected to Wi-Fi) and listen to them later without internet access, such as on airplanes.
You can subscribe to their premium service at a price or you can use it for free. However, with the free version, you'll then be stuck listening to those rather unpleasant commercials. Right now, Spotify is offering a 90 day free trial for new customers.
2. Pandora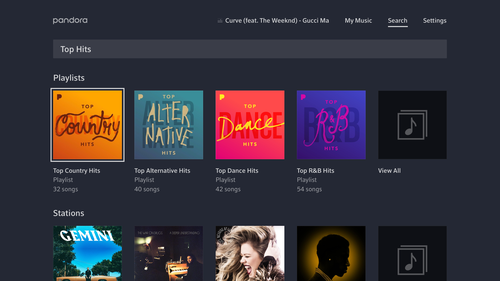 The stand out feature of this streaming platform is its radio. It is not the traditional radio station as we all know, but a customized station of your favorite musicians. Pandora will suggest similar songs for you based on your music preferences. For example, if you like Taylor Swift, Pandora will add music from similar artists, such as Miley Cyrus, to your station. There are over 30 million songs available on the platform. Despite its great features, it is only available to limited locations such as the US, New Zealand, and Australia.
3. iHeartRadio - Free Radio-Style Streaming Service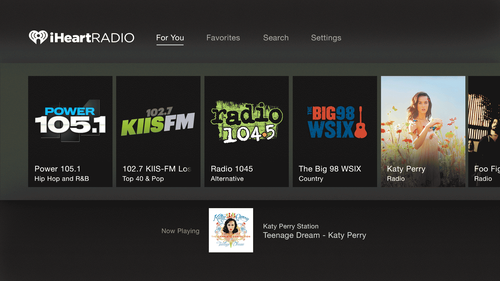 iHeartRadio is a free music streaming service that is designed for everyone. You can listen to over 1,000 radio stations from around the globe. You can also start a radio station based on the songs you listen to. One of the biggest advantages IHeartRadio has over other similar streaming services is that it displays the lyrics of the songs you are listening to.
4. Google Play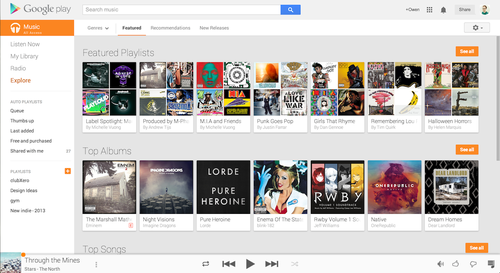 Google Play Music offers roughly 35 million songs and unlimited radios. The sound quality is outstanding, and it is supported on all kinds of devices. Google Play Music allows you to add the titles already present in your music library (up to 50,000 titles).
Google does not offer a free version, but it is possible, without a subscription, to buy songs to keep them for life. The paid version allows access to the entire catalog without advertising, and you will have unlimited access on all your devices.
5. SoundCloud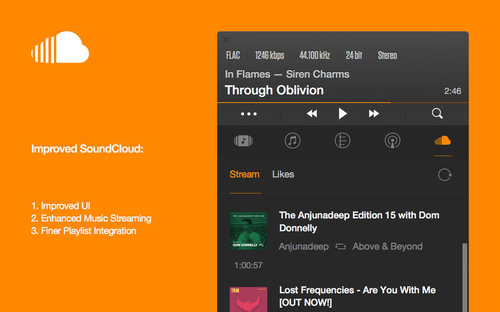 SoundCloud is the indie platform of our selection. You will not necessarily find the commercial titles that you are looking for. You will, however, find dozens of remixes of all kinds. This is a golden platform for those who like to discover new music!
If you are wondering how the catalog can be so rich, remember that everyone can post their creations on this platform. You will, therefore, come across a lot of amateur content - which is not necessarily a defect.
6. Jango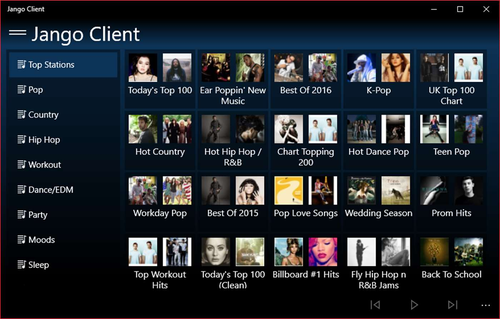 This is one of the best free music streaming services because it has little or no commercial advertising. This platform offers a place for budding artists, and you will get to listen to songs that are similar to those of your favorite established music stars.
Like other streaming services, Jango also offers recommendations of songs based on your frequently played songs. It even shows music videos, if available, and song lyrics as well.
7. Deezer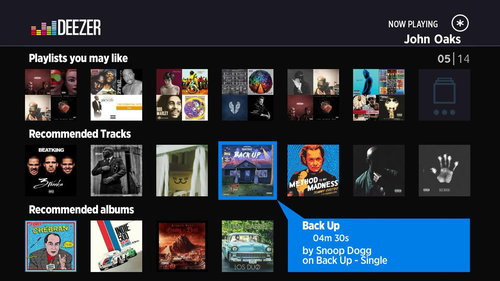 Deezer offers a complete catalog with over 43 million titles. It is surely one of the biggest competitors of Spotify - and this streaming service has just as many partnerships as Spotify.
Its mobile application has greatly evolved since its beginnings and is also built on the same model as Spotify. Its current model allows users to navigate and organize the library of titles effortlessly.
8. Last.FM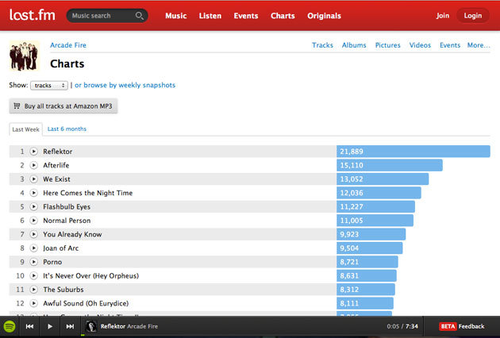 Last.FM is a free music streaming service that has attracted many users since its inception in 2002. It is one of the free music streaming services that can be integrated into other music streaming services. The Scrobbler feature allows you to keep a record of the songs you listen to regularly and automatically recommends personalized music based on the songs you have already listen to.
9. Mixcloud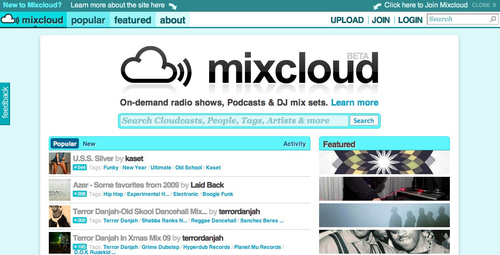 Mixcloud is a fast-growing free streaming platform for upcoming artists and disc jockeys to upload their mixtapes. Users love Mixclous because they can listen to podcasts on it as well. If you are looking for a large music library, we recommend the Mixcloud service. You can access numerous songs here, save them in your own music library and share them with the community.
Conclusion
Music Streaming is the future - it allows people to listen to their favorite music wherever and whenever. It is important to note that subscriptions can be stopped at any time, hence one can decide to use another streaming service at any point. So choose the best music streaming service today!