How and Where to Sell Your Beanie Babies
In the early 1990s, Ty Warner started selling Beanie Babies. These were stuffed toys filled with plastic pellets designed to make them soft and flexible. He started with a minimal number in an attempt to manipulate the market. This led to the creation of more demand than supply. By the mid-1990s, Beanie babies had hit the market with a large bang, and people had started purchasing them for investments reasons. Since then, the ideas on where and how to sell older or used beanie babies have erupted. It is possible to sell your beanie baby at a lesser price to get some of your purchasing amount back. Below are details on how to sell beanie babies.
Tips on Selling Beanie Babies
The act of selling your Beanie babies in today's environment can be a daunting venture. However, there is a need to consider various elements before selling your products in this competitive market. Below are some of the factors you need to consider to be able to understand how you can sell your Beanie Babies.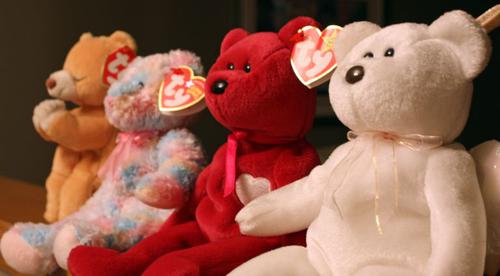 1. List down the products you would like to sell
It is crucial to understand what you would like to take to the market. It is not a good look to start selling products for which you do not have a comprehensive description. Getting to know the specifications of what you have and categorizing your products according to the pricing can be pretty rewarding. A detailed list of your products should include the style number, the name of the product, selling price tags and the generation of your commodity or model. This gives the buyer a full picture of what they are getting and the price they are spending on it.
2. Do a comprehensive research regarding beanie babies
It is essential to do some research on various websites such as eBay or the Smart Collection to examine the generation in which you Beanie Babies fall. Get to know what similar pieces they are selling and the buying prices. This will help you in establishing a competitive price that does not go beyond your objectives in the business. This will help you decide whether to sell or not to sell depending on the returns you might get. Also, you can check the complete auction prices of Beanie Babies which are similar to yours, but this is a rare case unless you want to use the auctioning method in your business.
3. Choose the right market for your beanie babies
After understanding the value of your product, it is necessary to understand in which market you need to list the product for sale. It is advisable to list the Beanie Baby on various websites including Etsy, eBay, and Craigslist which are the best sites to start your business. It is also possible to post ads on any social media accounts you may have. This helps you show the public your products. If you are displaying your babies in a garage, ensure that you create an appealing setting. However, the selling prices could be lower.
4. Take clear photos and list the products online
For you to have the attention of the buyers, there is a need to have good quality pictures. You should take several photos from different angles and incorporate a close-up for the tag. This is because the tag is significant for the Beanie Baby customers. Try to create a snappy description which highlights facts such as rarity and any other pertinent details. They are all vital when selling beanie babies.
5. Ship the beanie babies
The most convenient and safest way to ship the Beanie Babies is by the use of Priority Mail flat-rate boxes if you are based in U.S. Ensure that you choose the right box sizes depending on what you have sold online. The Beanie Babies boxes come in three different sizes, but most sellers prefer to put their products in plastic Ziplock bags for safety and protection.
Websites Where You Can Sell Your Beanie Babies
It is critical to know the various websites where to sell beanie babies. This will help you in getting customers easily. Below are some of the best-rated websites that deal in selling second-hand beanie babies.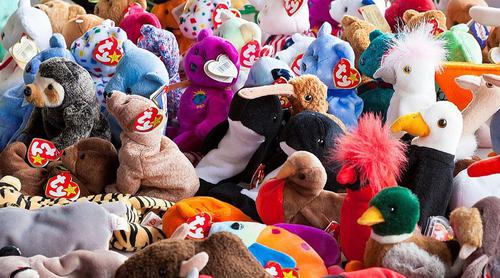 The PlushCollector.com is a renowned group formed by plush evangelists who love the beanie Baby products. They get baby beanies which are from the closets, basements, public storages or garages and give them a new home. All you need to do with Plushcollector.com is to register on their website, state the products you are selling, and get going. You can as well visit the "how it works" page and learn more about the page.
On this site, you will find various links which will direct you to the various categories of products the site can buy, along with the prices they can pay. The value of each item is updated weekly on this site.
This is a great site for selling Beanie babies or your plush babies such as Warner Bros, Disney, Steiff or Coca-Cola. It is known for buying thousands of products each month. This site buys the most high-end collections.
However, this site does not purchase damaged, creased, or products which do not have tags. The site does not also purchase key clips, Teenie Beanies, or ornaments likes Halloweenies or Jingles. But the platform also offers guidelines on how to sell beanie babies.
Mercari offers an online consumer-to-consumer marketing platform. It should be noted that this platform does not purchase or sell any goods in its own right. Its work is to facilitate the transaction between the seller of Beanie babies and the buyer. Hence, the sellers and the buyers are entirely responsible for the commodities they sell on this site. This site also comes with various payment options to ensure that the transaction is done accordingly.
However, the platform is responsible for processing any payment reversals, processing refunds as well as providing the required customer services in regards to the services offered by the website.
To be part of this platform, you must be a resident of the United States and should be above 18 years. By using any services from the website, it is clear that the user agrees and complies with all the policies of trade and any other policies stated by the website on how to sell beanie babies.
Conclusion
It is advisable to sell your low-value items at the local flea market. However, be aware that if you try that method, you may not get the returns you need. Always know or range the quality of your beanie baby. Is it well kept, good looking, very old but well maintained? Such questions will help you use your good judgment in deciding where to sell it. Good market decision and study will help you reap what your beanie baby is worth.