Message for Boyfriend - 30 Brand New Ideas
Why you need a good message for boyfriend
Though there are multiple ways to express your feelings towards your boyfriend, sending impactful messages to count among the best ones! The gentle, loving, caring and romantic messages can instantly brighten your boyfriend's mood. You can create your own lovely and sweet messages or you can take help of ideas shared below.
Impressive & Popular Message for Your Boyfriend
Here, we present 30 beautiful messages that are categorized separately for your ease.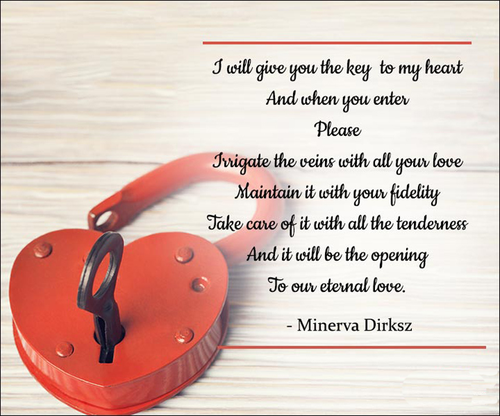 I Love You: Message for Your Boyfriend
I found the true meaning of love when I met you. You made me fall in love with you with your loving, caring and kind attitude. I love you!

When I am with you, life looks like a blessing! When I am away from you, life seems aimless! Be with me forever to let my life remain a blessing, always!

Your eyes are the best mirror for me because when I look into them I see my most beautiful image. I love you from the bottom of my heart.

You know I have said that thousands of times earlier, but I want to say it once more! I love you! If I won't say that, my day will remain incomplete!

The world can stop us from meeting in the worldly places. But there is a secret place where no one can stop us – My dreams! I see you and meet you there every day! Nobody can interfere into our romantic dates over there.

When I first met you, I didn't have to think twice about my decision of falling in love with you. Our eyes met and we proposed to each other through our own silent language that could only be heard and understood by you & me!

My heart beats for you, my mind thinks of you – I live only for YOU!

The word perfect found its true definition when it saw us together! I love you!

Don't ever stop loving me, else, I will just breathe but not, LIVE!
Emotional Message for Boyfriend
When I wake up, I want to see you; when I go to sleep, I want to see you; when I cry, I need your shoulder and when I die, I just want you to forget me and go on in life! If you'll be happy, I'll be happy!

Who says there are no angels? You are my angel because when I am in pain, you drive the pain away. When I am crying, you wipe my tears and make me smile.

The sheer thought of not seeing you scare me the most! You are my love, my life and my reason for living.

When I fell down, you lifted me up; when I felt weak, you gave me the power; when I gazed at the stars, you promised to bring me one! I am thankful to you for being my boyfriend.

People say that God rewards us for our good deeds. I am sure, you are the reward that God gave me for my good deeds.

I don't miss you ever, you know why? Because we miss people whom we forget! I never forget you so how can I miss you, sweetheart?

The sun is shining a little brighter today, the birds are singing a little louder today, the day looks a little more beautiful today! Are you coming to see me, my love?

Whenever you miss me, just close your eyes and you'll see me beside you!
Sweet Message for Boyfriend
Yes! I am addicted to you! The more I see you, the more I want to meet you. The more I spend time with you, the lesser it seems!

When you are beside me, my songs get even more melodious, my face brightens more and my smile gets stretched. Be with me, always!

I know that catching the moon is not possible but I want to give it a try! I know that touching the rainbow is not possible, but I want to give it a try! I want to try all the impossible things because I believe my love for you can turn impossible into possible!

Keep looking at me and don't say a word. Keep holding my hand and don't walk. I want to hold the time like this so that life stops in its own loving way.

I always used to think that chocolates are the sweetest thing. And then I met you and tasted your kiss. I quickly realized that I was wrong!

When you hugged me for the first time, I suddenly realized that life can be completely beautiful without even a single worry in it!
Funny Yet Creative Messages to Impress Your Boyfriend
I was missing you a lot! I was lost in your thoughts! I came back to reality when the pizza that I was baking got burnt and its pungent smell broke my thoughts.

I know you call me your princess but I would love to be your clown because then, I can make you smile every moment, every day!

If you want to know why I love you, you need to buy all the blank papers in the world. After all, the millions of reasons cannot be written in just a few empty notebooks!

The door of my heart opens only when you knock at the door.

I don't need a big and beautiful house, because I can live in your heart which is spacious, warm and loving – just the way I want my home to be!

You are my sweetest cake that I would never cut but would love to bite, again and again!

I was going crazy wondering why my watch doesn't work when I'm with you. And then I found that time stops when I am with you!
Right Messages can set things right!
If you are looking for sweet things to say to your boyfriend to make him cry, we hope our article would definitely help you. Short messages are the best way to win your boyfriend's heart, over and over again! Just choose the right message for boyfriend and see the even-more-loving change in him.