10 Amazing Things to Do in Montreal
10 Amazing Things To Do In Montreal The largest city in Quebec, Montreal will win you over with its cosmopolitan feel and touch of an edgy appeal. This multicultural city is just a stone's throw from the United States; the border is only an hour away. This magical metropolis appeals to just about everyone, whether due to its urban vibe, natural resources, or heritage sites. Here are the ten top things to do in Montreal for tourists of all types.
Never Miss the Magnificent Notre Dame Basilica
The Notre Dame Basilica in Montreal reminds everyone of the city's deep connection with the French culture. It is a place of art, history, and spirituality. Bearing the Gothic Revival architectural style, Notre Dame Basilica was built during the period between 1824 and 1829. Visitors will be presented with various works of art of impeccable workmanship, from the basilica's paintings and sculptures to its iconic stained-glass windows. Everyone may attend mass and experience the beautiful liturgies in French.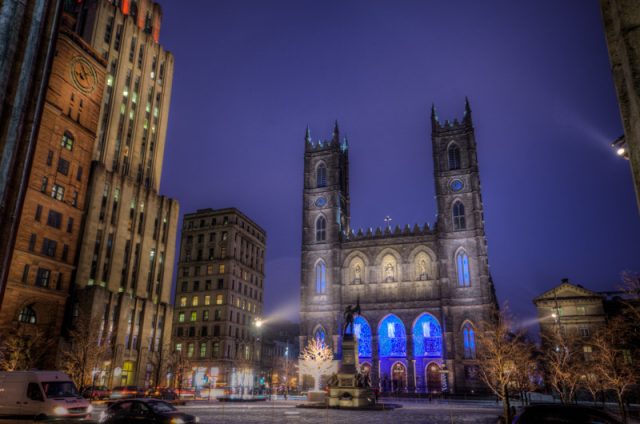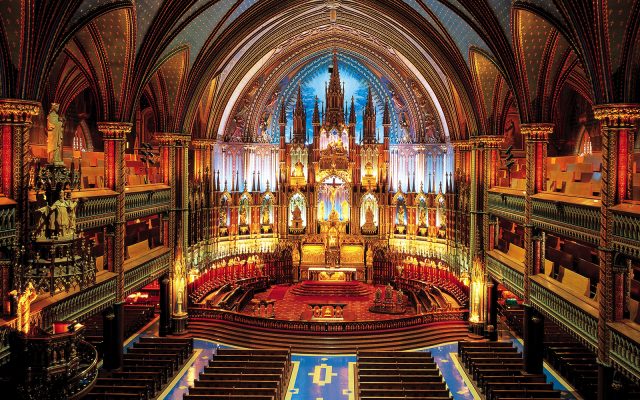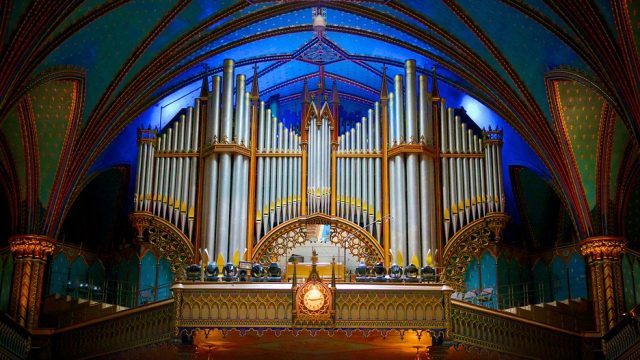 Reconnect with Your Inner Artist at the Montreal Museum of Fine Arts
Montreal is Canada's arts hub, boasting various art museums and galleries. Visit the city's largest museum - the Montreal Museum of Arts - which is divided into several pavilions. Each pavilion features a distinct art form like Beaux Arts, Medieval to Modern Arts, and Archeological & Ancient Arts, yet all are of equal intrigue. Locating and accessing the museum is simple since it is situated at the historic Golden Square Mile. This art museum provides such a warm and casual atmosphere that everyone, connoisseurs and laypersons alike, can appreciate its art.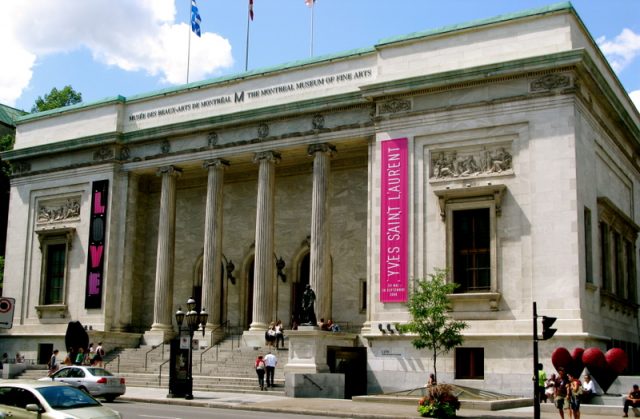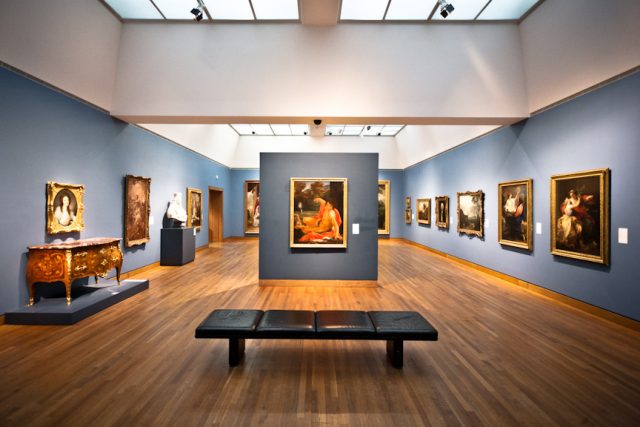 Explore the Famous Mont (Mount) Royal
Montreal is the namesake of Mont Royal, the city's prominent hill that is easily accessible via downtown. Mont Royal's main attraction is its 200-acre park, designed by the same man who designed New York's Central Park. Its creation was a move to stop illegal logging on the mountain. Today, this is one of the top things to do in Montreal, entertaining both locals and tourists. It is one of the best lookouts for a stunning view of downtown Montreal while its backside offers the best sunset views. Mont Royal is also an awesome place to walk, jog, and enjoy various activities all throughout the year.
Visit Canada's Largest Church at St. Joseph's Oratory of Mount Royal
A must-see edifice to explore when in Mount Royal is St. Joseph's Oratory with its iconic dome, the third largest in the world. This Catholic church is famous for André Bessette, known to have healing powers and recently canonized as St. André of Montreal. Climb the oratory's stairs and you will be met with a clear view of the city. Learn about the history of this grandiose church and enjoy a romantic walk around the famous landmark.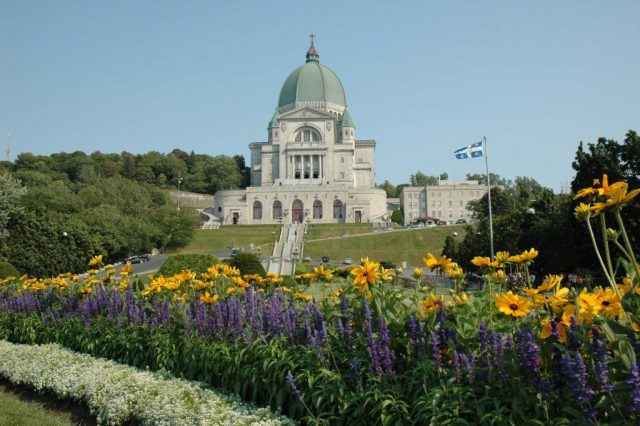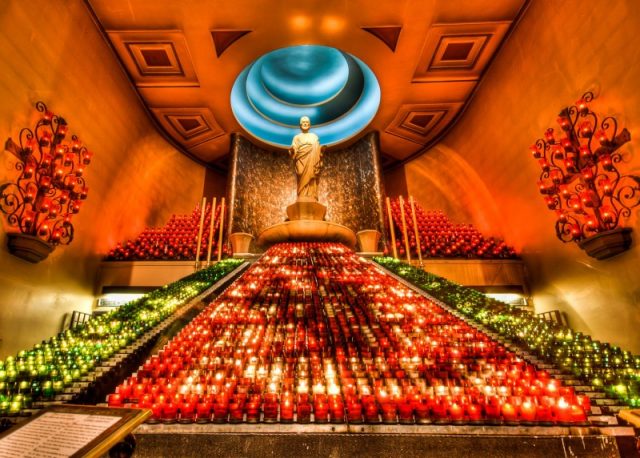 Go for a Historic Walk in Old Montreal
Get a feel of the city's past by exploring its historic district of Old Montreal, the same area which once was a fur-trading port, back when Canada was called "New France." Spend at least half of your day inspecting its architecture, walking along its cobblestone street or simply submerging yourself into the French-Canadian culture. Various landmarks and attractions can be found in Old Montreal, such as Montreal City Hall, Notre-Dame Basilica, and the Old Port. As you walk along the district, drop by any of the restaurants, boutiques, or souvenir shops, especially those found on Rue Saint Paul.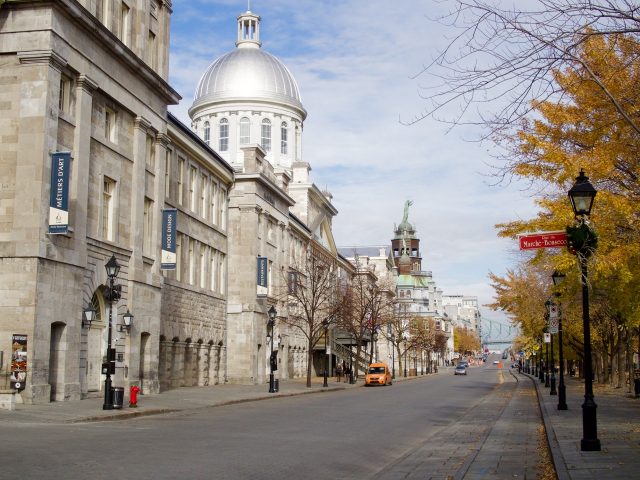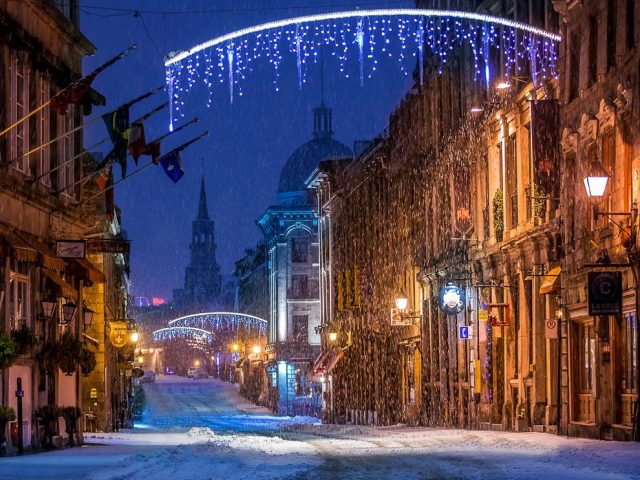 Experience Europe along Rue St. Paul
Speaking of Old Montreal's famous street, Rue St. Paul will teach you a lot about Montreal as you walk and pass by its various attractions, shops, and restaurants. With its cobblestone street and old buildings, Montreal's oldest street certainly has a European flair. Bon Secours Market and Notre-Dame-de-Bon-Secours Chapel are among its best attractions.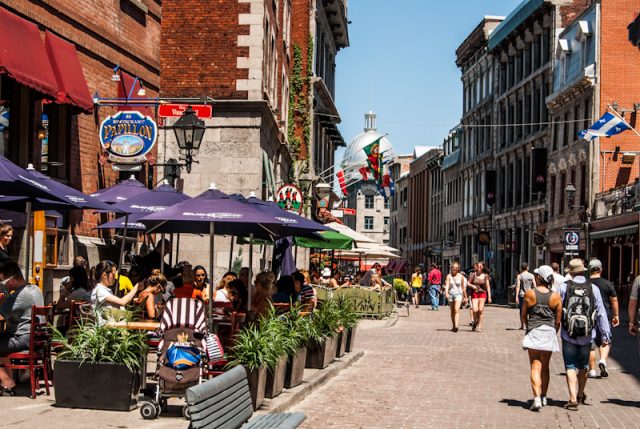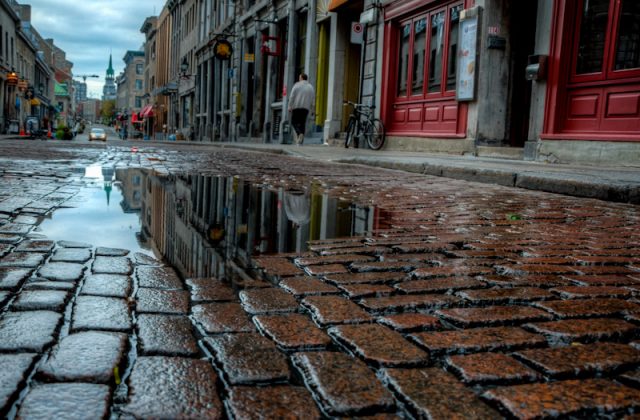 Cure Winter Blues at Montreal Botanical Gardens
Visiting Montreal on a winter day? Set your sights on the blooms and plants of the botanical garden's different greenhouses. As one of the popular things to do in Montreal, a visit to this garden will present you with 75 hectares of differently themed gardens. It is a nature oasis that will lift your spirits on a chilly day as you visit sections such as Ferns Greenhouse, Chinese Garden of Weedlessness, Hacienda, Orchids, and Tropical Plants and Rainforest. Enjoy a walk or sit and relax. Don't miss the Sculpture of Nature.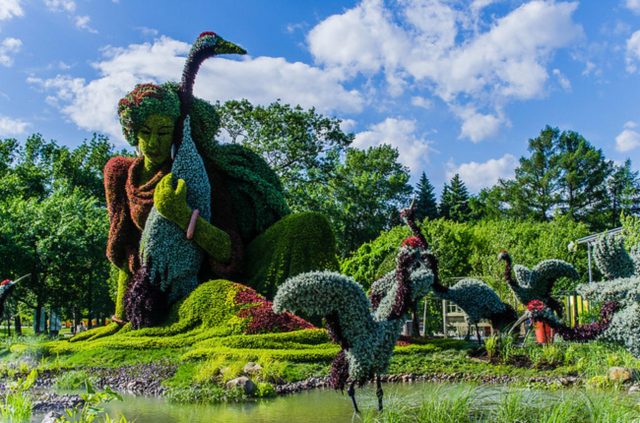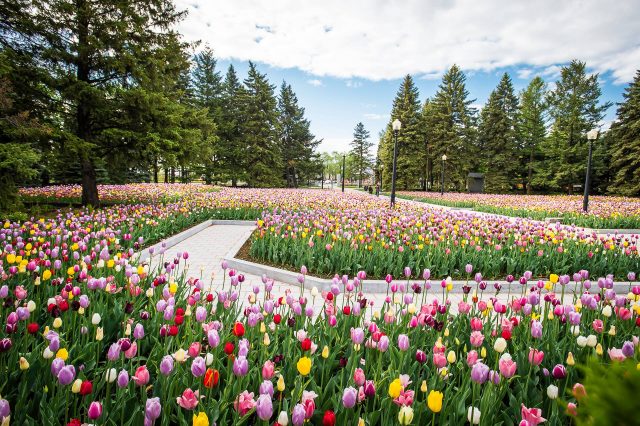 Get to Know Canada's Favorite Sport at the Centre Bell
When it comes to sports in Canada, the predominant obsession is ice hockey. Whether you are a fan or not, this is one of the great things to do in Montreal Canada. Centre Belle as a sports and entertainment center offers daily tours to get to know more about the ice hockey world and its stars. View the newly renovated dressing rooms with tributes to Hall of Famers, take a seat in the journalist chair, or stand at and see the view from the famous podium.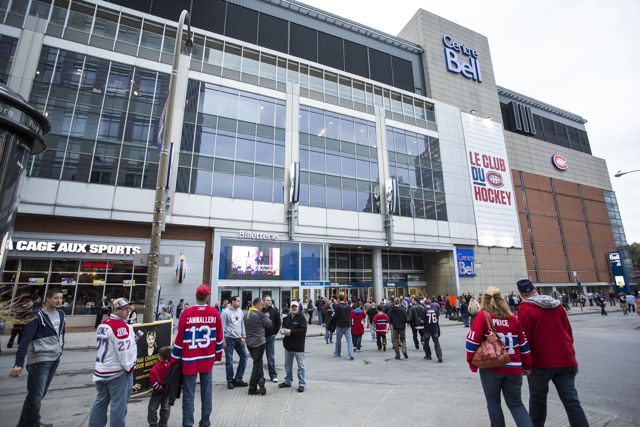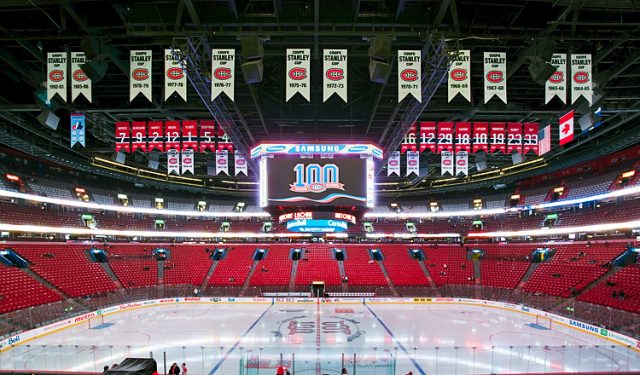 Sample Treats at Jean-Talon Market
With its multicultural features, Montreal has a very diverse culinary scene. Just like in Europe, you can head off to an open-air market to enjoy great food in a dynamic local setting. Jean-Talon Market, located in the middle of Little Italy, is the city's oldest public market. Fresh produce like fruits and vegetables can be bought here as well as artisan baked goods like French crepes, macaroons, and sandwiches. Truly a foodie's haven, the market also has a nice picnic area.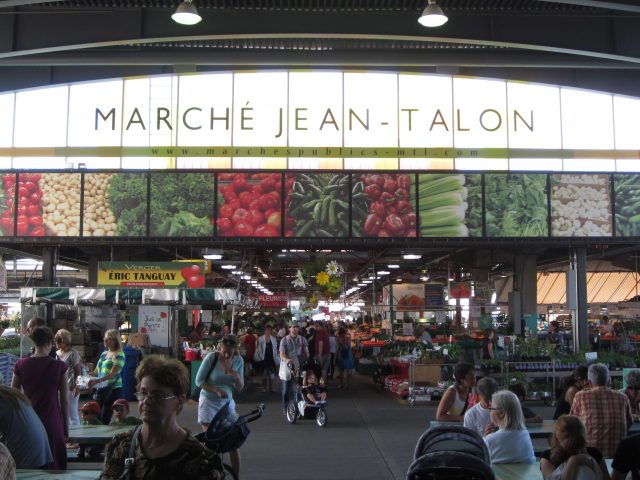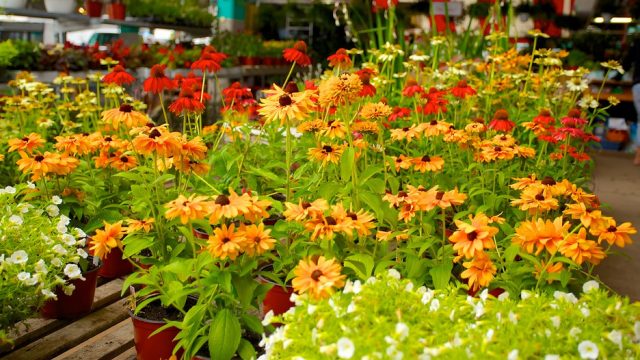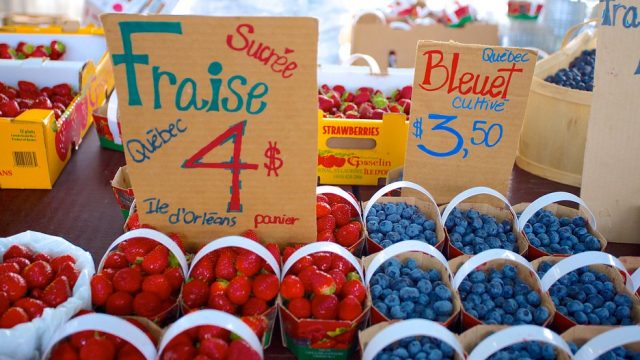 Sign up for a Food Tour
To continue enjoying the vibrant food and dining scene of Montreal, there are several food tours available in the city. Most food tours focus on a specific neighborhood like Old Montreal Food Tour or Mile End Food Tour. With highly knowledgeable guides, you not only get to savor local cuisine but also a chance to know the best restaurants in Montreal. Most tours include six food stops and can last up to three hours. So get ready to taste maple syrup gelato or smoked meat sandwiches. With its dominance of French culture, Montreal is a unique destination not just in Canada but also across North America. In Montreal, visitors get to experience the European flair and friendly locals from various cultures without having to set foot on the European continent.