15 Awesome Things to Do in Seattle
From futuristic attractions to gastronomic adventures, the city of Seattle offers entertainment that won't disappoint. A highly urbanized city, Seattle has one of the most beautiful cityscapes in the US. The city's charm can be credited to its beautiful seaport, evergreen forests, spacious parks, and scenic mountains. Here are some of the most enjoyable activities to do in Seattle for every visitor.
See the view from The Space Needle
A trip to Seattle, Washington won't be complete without visiting the city's iconic Space Needle. Built for the World's Fair in 1962, this 605-foot high, eclectic architectural beauty serves as observation tower and offers the best views of the city. Take the 41-second elevator ride to the observation deck and see sweeping views of downtown Seattle, Mount Rainier, Elliott Bay and surrounding islands.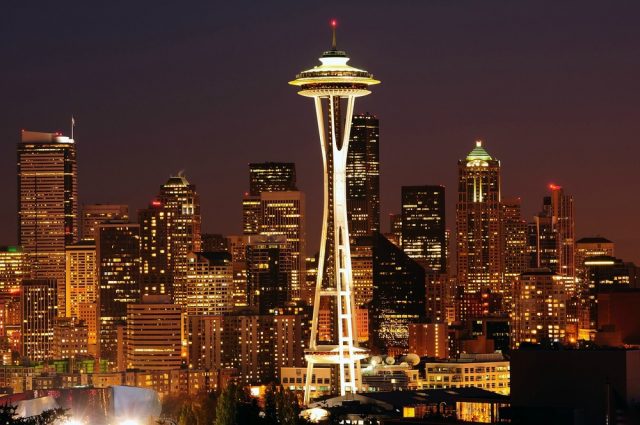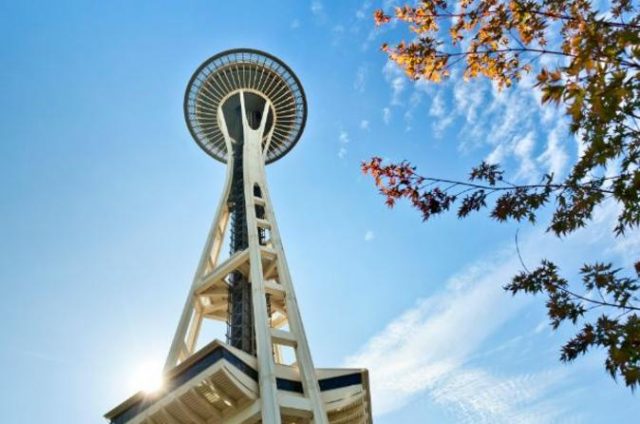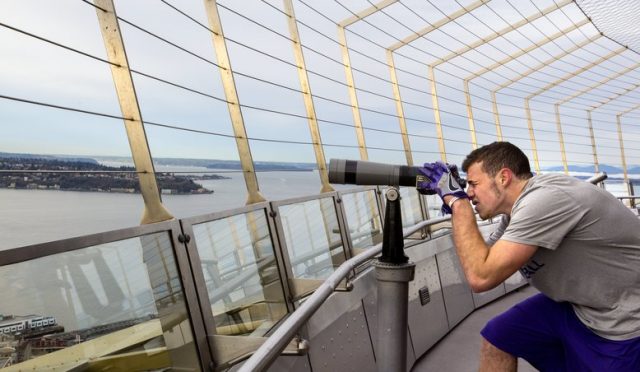 Sign up for a guide tour at Smith Tower
Completed way back in 1914, this 38-story building located in Pioneer Square is Seattle's oldest skyscraper. Appreciate and learn more about Smith Tower and the city itself with a well-curated tour of its different floors and shops. End the tour with a delectable meal or cocktails at the observation deck with an unobstructed view of the city.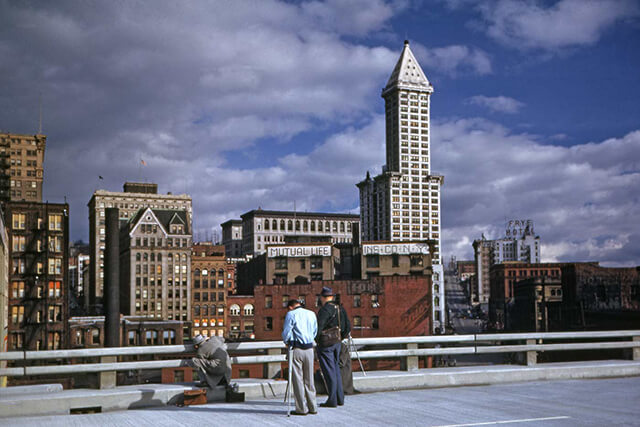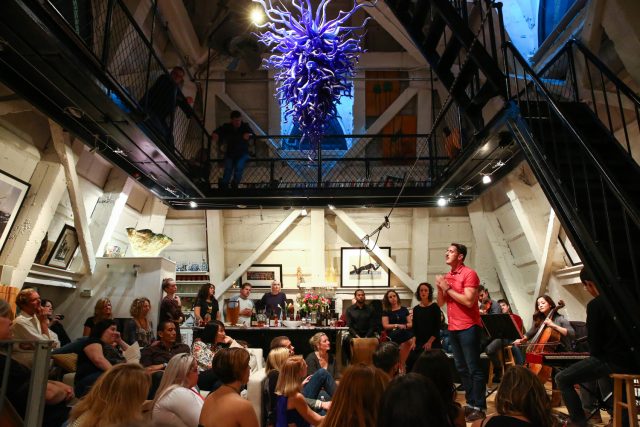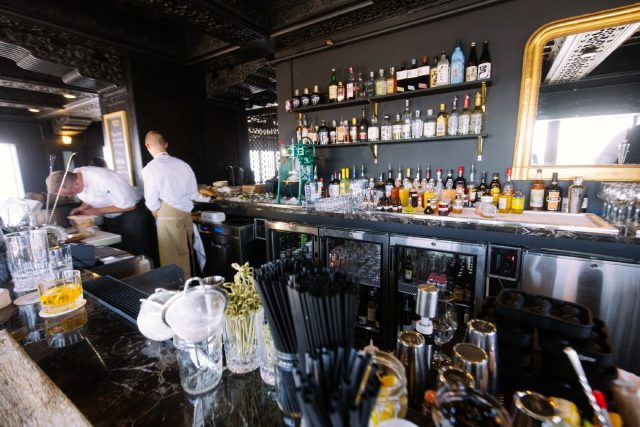 Feed your curiosity at the Pacific Science Center
Established in 1962, the non-profit science museum of Pacific Science Center is composed of eight buildings with different exhibits, including its traveling science expositions. The Pacific Science Center is home to the world's largest Laser Dome Theater, two IMAX theaters, as well as a tropical butterfly garden. No doubt, it is one of the top sights for families to see when exploring things to do in Seattle.
Fine Arts "Tasting" at Seattle Art Museum
More commonly referred to as SAM, Seattle Art Museum is composed of three facilities – the main museum, the Seattle Asian Art Museum, and the Sculpture Park. Due to its location and collection, the main museum draws the most visitors. It houses at least 25,000 pieces, with "The Treasure of Tutankhamen" being the most popular. The museum offers free admission every first Thursday and Saturday of the month.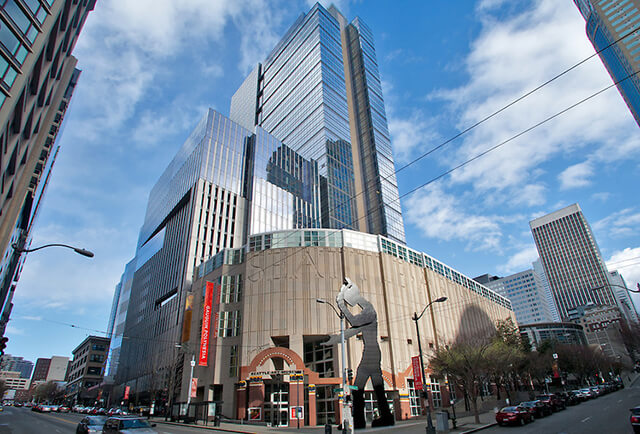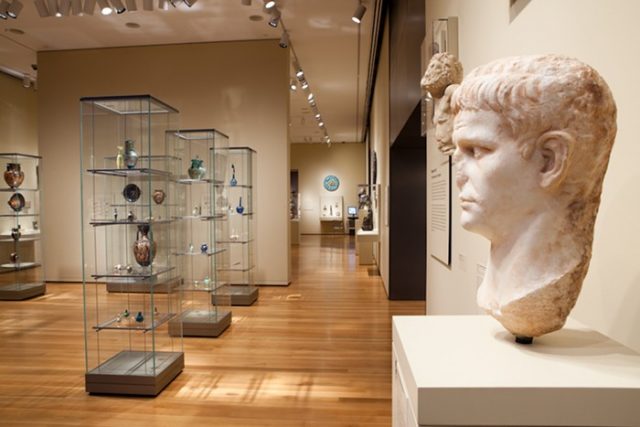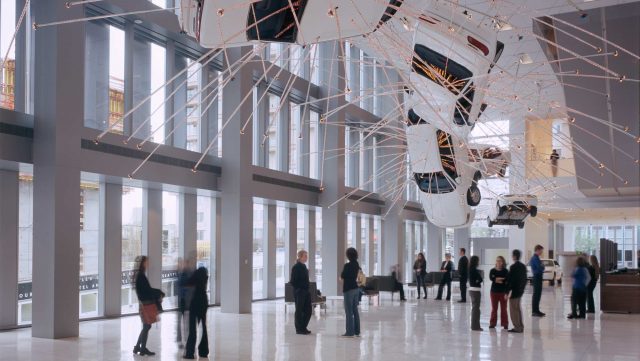 Out of this world experience at The Museum of Flight
South of Seattle, in the city of Tukwilathe, is the world's largest non-profit flight and space museum. The Museum of Flight houses 175 aircraft and spacecraft with thousands of artifacts and rare photographs. Learn more about Boeing as well as Apollo and do not miss riding in the cockpit for some virtual-flight experience!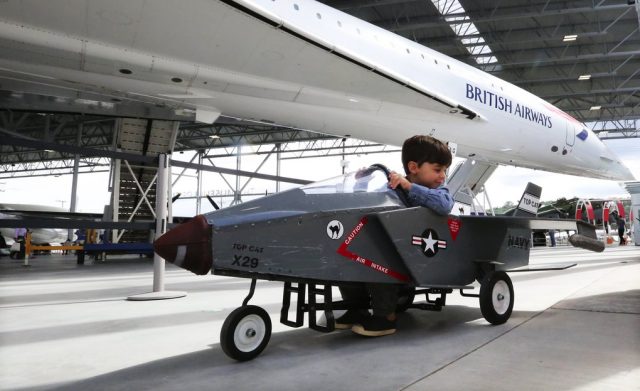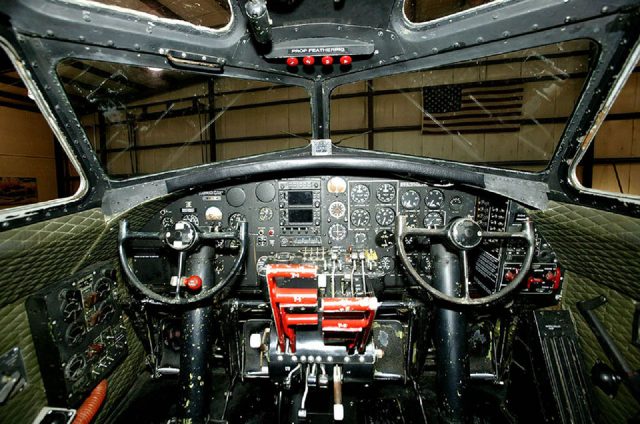 Get some marine education from Seattle Aquarium
A public aquarium by the city's waterfront, Seattle Aquarium is one of the most-visited aquariums in the US. Open since 1977, this aquarium is a must-stop for both locals and tourists alike with its six permanent exhibits, including its 120,000-gallon exhibit. Top attractions are Window on Washington Waters, Life on the Edge, and Underwater Dome.
Join a campus tour at the University of Washington
With its scenic ambiance and outstanding architectural buildings, Seattle's University of Washington is indisputably one of the most popular places to explore on your list of things to do in Seattle. Whether you are a potential student, a parent to a future freshman, or just a regular tourist, this is one tour you should join. Led by a UW student, the tour will guide visitors through major halls like Mary Gates Hall, classrooms, and other top sites like Drumheller Fountain and the Red Square.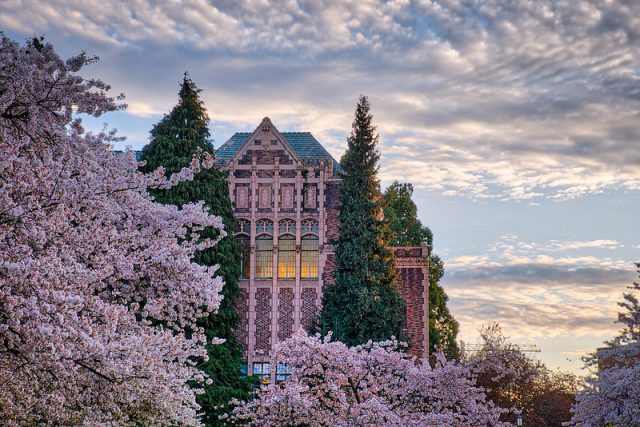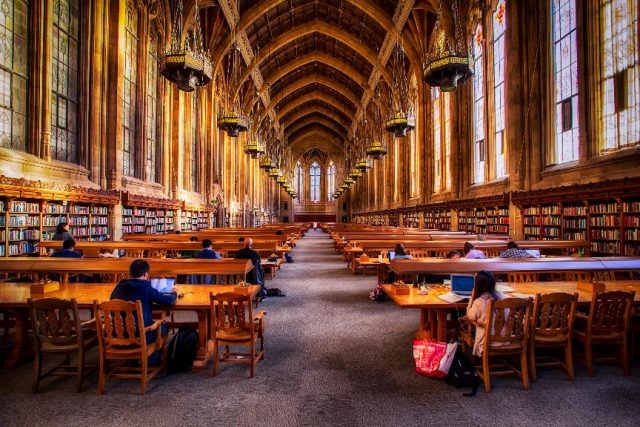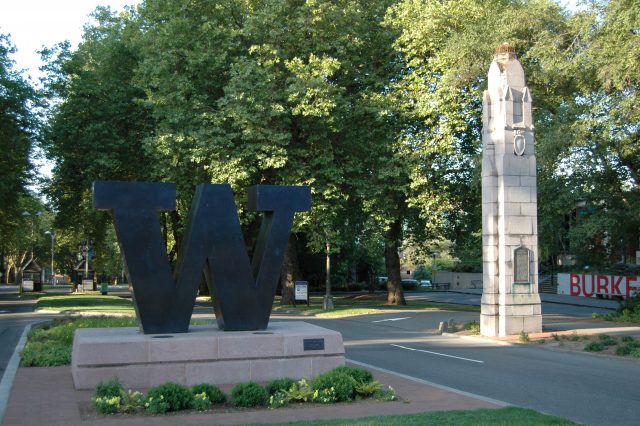 Take the perfect shot at Kerry Park
Want to snap photos of Seattle's skyline like those in travel brochures? Then head off to Kerry Park! This half a hectare of nature is more of a lookout spot with arguably the best views of Seattle. From the park, guests can savor views of downtown Seattle, Elliot Bay, Mt. Rainier, and the peninsula. Add Kerry Park to your things to do in Seattle list.
Enjoy water activities at the Lake Union
The Lake Union is a freshwater lake that is situated completely within the city. From its beautiful lakeside park to the stunning view of downtown Seattle, Lake Union is the place for those who love water sports. The lake is a popular venue for rowers and regularly hosts sailboat racing events. Seaplanes frequently fly and glide over the Lake Union as well.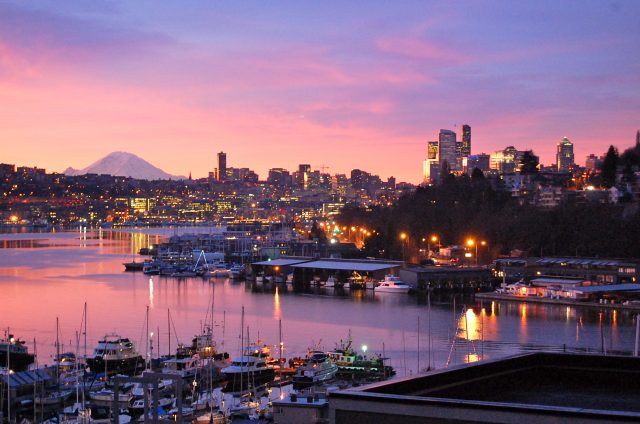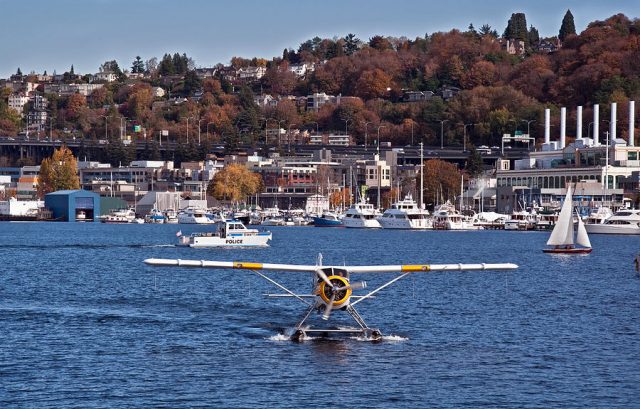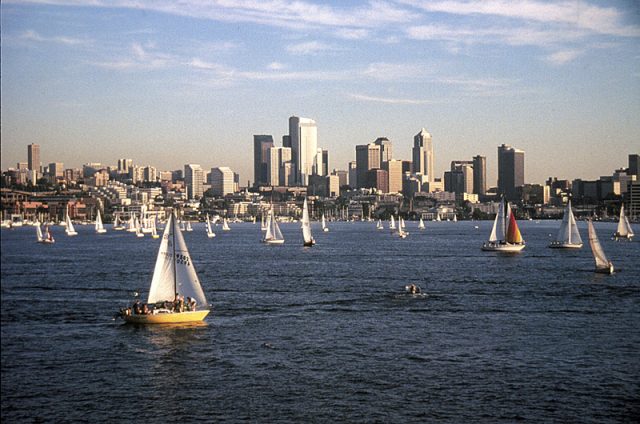 Visit celebrity graves at Lake View Cemetery
Walking tours in cemeteries are not a novel idea and you don't have to wait for Halloween either. Seattle's cemetery with a view of Lake Washington – thus its name – attracts at least 10,000 visitors annually. Aside from local community figures being buried within its grounds, Lake View Cemetery is the final resting place for late celebrities such as Bruce Lee and his son.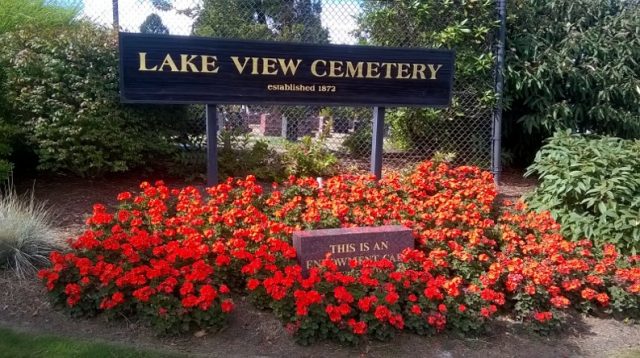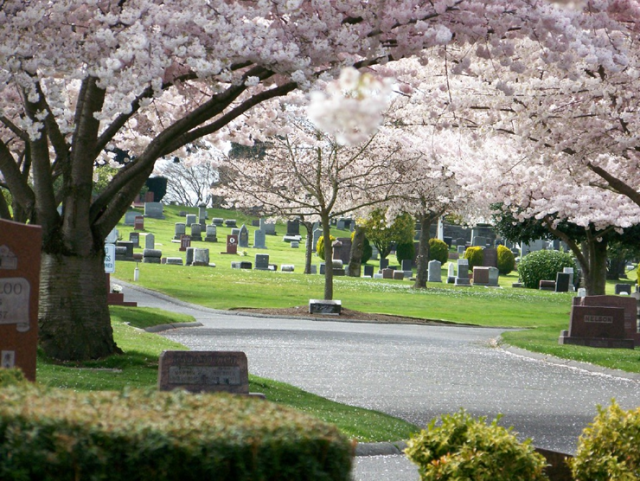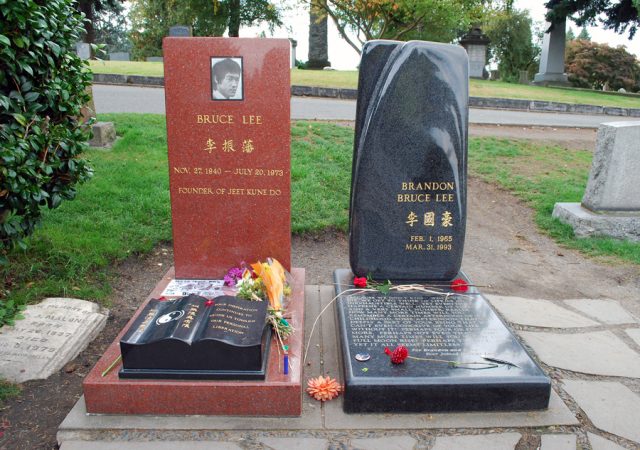 Experience Asia in Seattle with Chinatown-International District
A multi-ethnic city, Seattle is home to an active Asian-American community which belongs to the list of top places to visit when in town. Enter the Historic Chinatown Gate and get a taste of Asia without leaving the US. There are three Asian communities in Chinatown, namely Chinatown, Japantown, and Little Saigon. Visit attractions like Uwajimaya Village and the Wing Luke Museum, shop for trinkets or enjoy the best Asian food.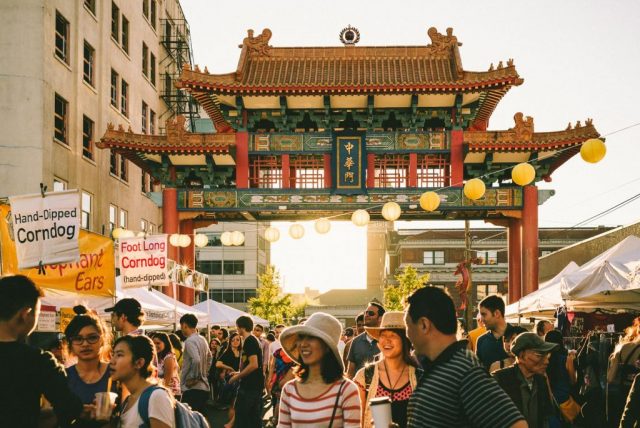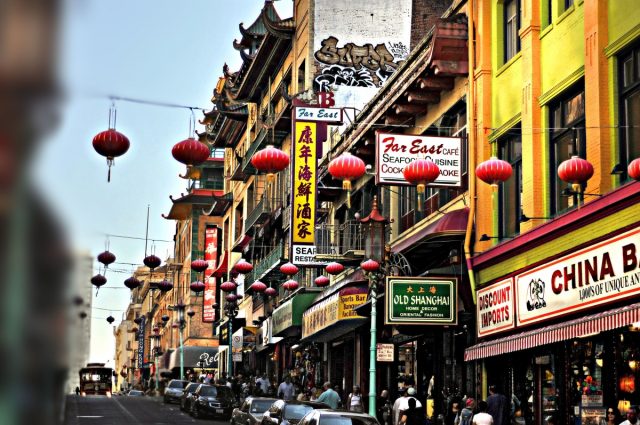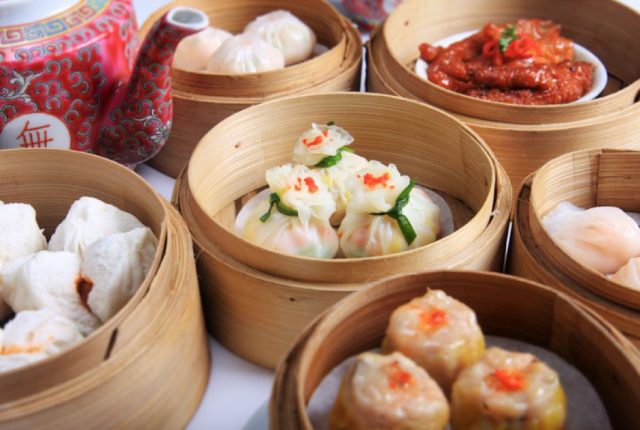 Feel the vibe at Pioneer Square
Pioneer Square is the oldest neighborhood in Seattle and was once regarded as the heart of the city. Take a relaxing stroll in Pioneer Square, enjoy its public art displays, or dine in one of its outstanding eateries. When night falls, Pioneer Square offers the best nightlife in the city.
See Seattle's secrets with the Underground Tour
Do you know that Seattle was ravaged by fire in what is now known as The Great Fire of 1889? In the aftermath, the city had to rebuild on top of its ashes. Experience time-travel with the Underground Tour that will take you to subterranean tunnels, sidewalks, and even storefronts. An unusual but intriguing site to enjoy in Seattle!
Food crawling in Seattle
From local cuisine to mouthwatering international dishes, Seattle is a foodie's haven. Have local produce or enjoy the freshest seafood like crab, salmon, oyster, and clam. With its multicultural neighborhoods, Seattle allows visitors to enjoy exotic delights such as the Vietnamese sandwiches called banh mi. In Pioneer Square, don't miss Salumi's porchetta or have some smoked pig's head at Radiator Whiskey, Pike Place Market. A must-try is the acclaimed Seattle pretzel dog.
Spend a day at Pike Place Market
Pike Place Market, conveniently located within the city's business district and facing Elliott Bay, has been around since 1907. Thus, it serves as the oldest public farmer's market in the US; it has evolved and expanded, now offering a variety of antiques, flowers, fresh produce and even a chance to enjoy a nice meal. When looking for what to do in Seattle, head to the Pike Place Fish Market or simply look for the bronze piggy-back statue named Rachel.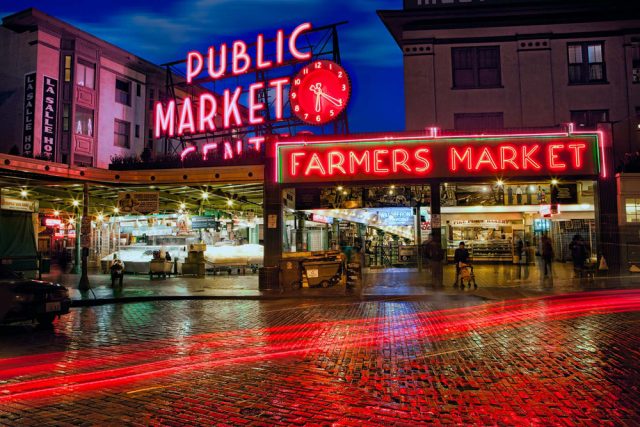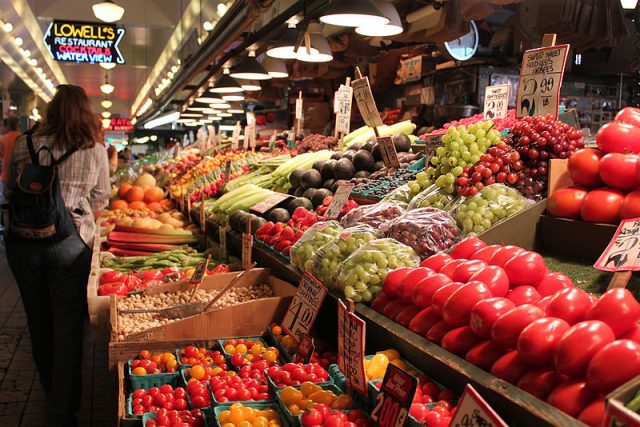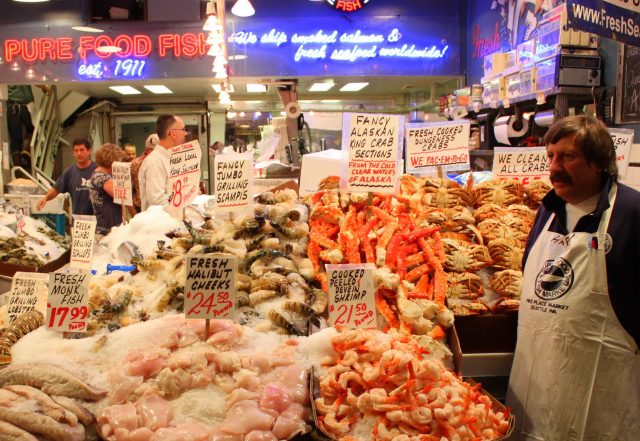 With a plethora of things to do in Seattle, it doesn't come as a surprise that this city is one of the most-visited destinations in the US. Don't miss exploring this multi-faceted town which caters to a whole gamut of different visitors, from history buffs and amateur photographers to gourmands and nature aficionados; Seattle is the perfect place to spend a vacation.