Things to Do in Charleston, South Carolina
Taking a break from urban destinations, Charleston lures those who want to enjoy peaceful getaways in a modern destination. Hailed as one of America's most beautiful cities, there are plenty of things to do in Charleston, SC for all types of travelers whether you are traveling for your honeymoon or with your multigenerational family. See its historic district, visit a true Southern plantation, watch dolphins or enjoy food and drinks at its most popular area, this Charleston travel guide is exclusively for you.
Take a deeper look at the Civil War at Fort Sumter
The Civil War is one of the most significant parts of American history. Whether you are a local or an international tourist, learn more about the Civil War by visiting Fort Sumter. There are many Civil War sites across the country, but it was in Fort Sumter that the first shots were fired. Visitors start the tour by viewing the exhibits at the ferry terminal and then take a half – hour ferry ride to the sea fort of Fort Sumter. Park rangers welcome visitors and entertain questions. See cannons and holes on the walls of the fort as you explore the grounds.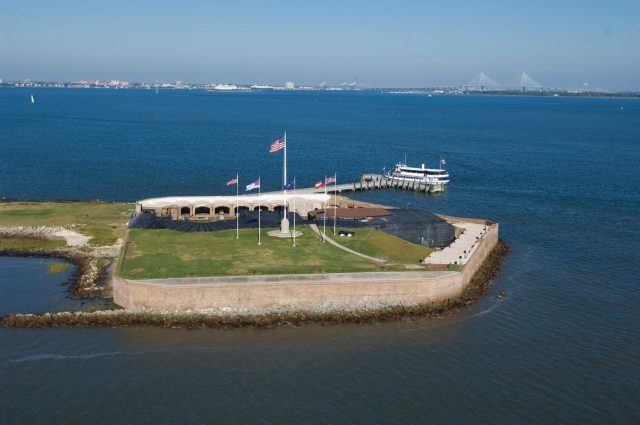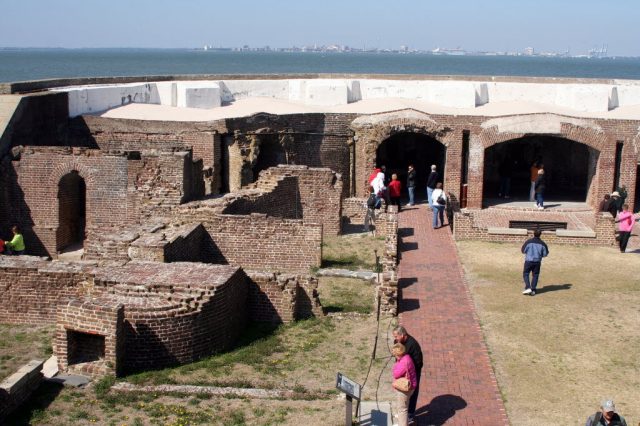 Take a walk or ride at Arthur Ravenel Jr. Bridge
When it opened in 2005 replacing the old cantilever bridges, this cable-style bridge became a new elegant icon in Charleston. Crossing Cooper River, Arthur Ravenel Jr. Bridge, named after the Charleston Senator who pushed to construct the bridge, is a lovely place to enjoy the city's scenery. Visitors can choose to drive across it and see the picturesque view of the harbor with ships and boats. A biking and walking path also leads to the bridge to get a closer look at this landmark. The bridge is also a nice place to watch sunrise in Charleston.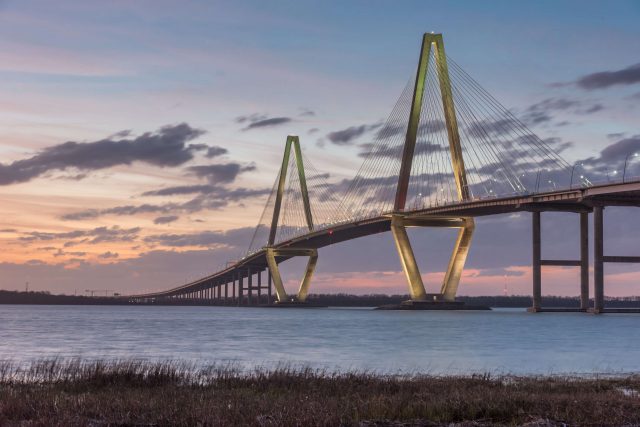 Enjoy blooms at Magnolia Plantation & Gardens
The Magnolia Plantation & Gardens is Charleston's pride and South Carolina's true gem. Founded by the Drayton family way back in 1676, the 12th and 13th generation of the family still own and manage this magnificent garden. Opened to public in 1870, it is America's public garden. Magnolia, camellia, and azalea are some of the blooms that the garden first to introduced in the US. Known as the "Garden of Dreams," it is undoubtedly one of the best things to do in Charleston.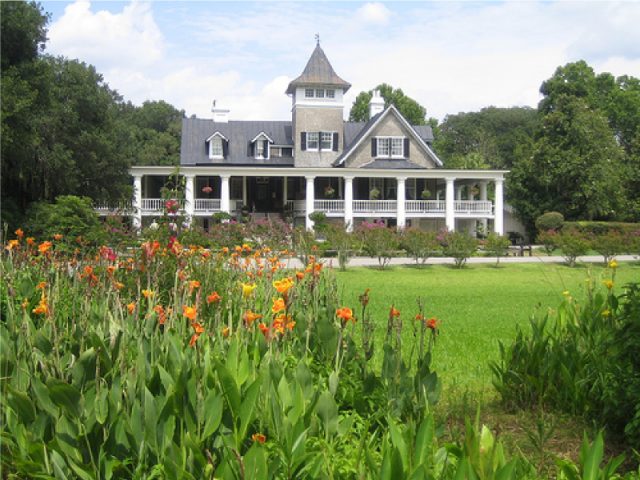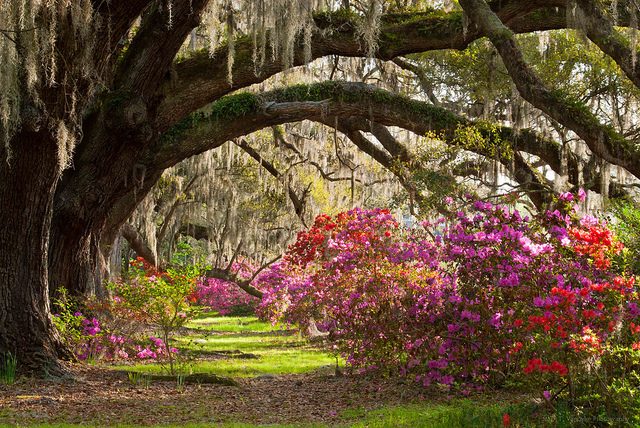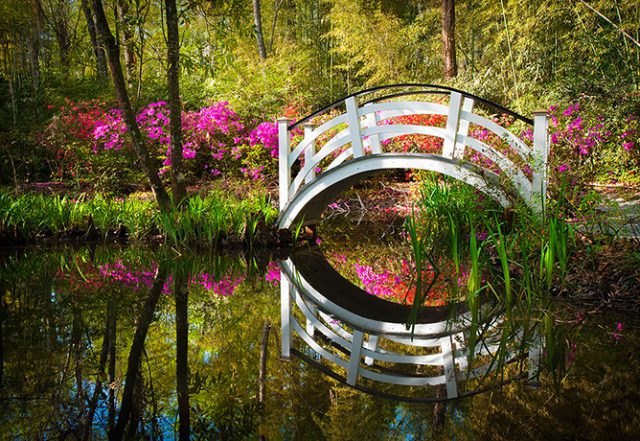 Enjoy a peaceful life at Middleton Place
Just across Charleston by the Ashley River is a sprawling property that used to be a rice plantation. Get to know life in a plantation by visiting the Middleton Place. A highly suggested thing to do in Charleston SC, it traces its history back to 1730 when the Middleton family imported the first water buffalo. The property is recognized as a National Historic Landmark. Take a beautiful stroll on its grounds. Tour and check outbuildings like ruins of the main house, the spring – house converted into a chapel, and the rice mill. Tour guides are highly knowledgeable and gladly share its history and heritage.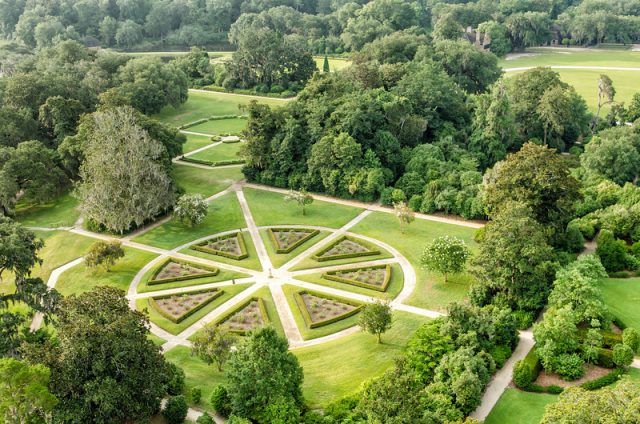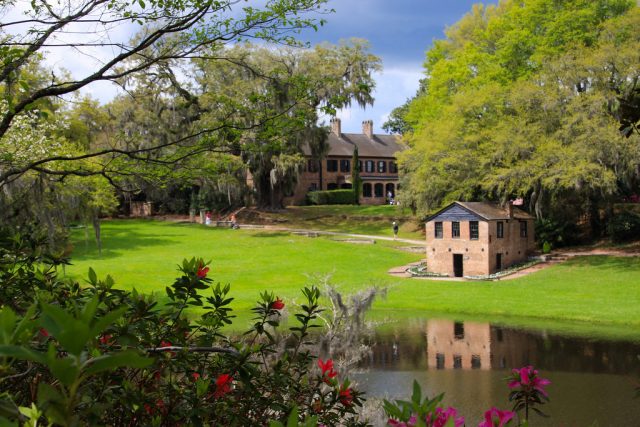 Relax yourself at Riley Waterfront Park
Along the Cooper River is a twelve acre park with preserved landscape and architecture. If you want to enjoy a relaxing time downtown after exploring Charleston, proceed to Riley Waterfront Park. Because of its size, it doesn't feel crowded even during peak seasons. It has a wooden pier with shaded wings for those who wish to lax by the waterfront watching seagulls and if lucky, dolphins! The floating docks offer great views of Castle Pinckney, Fort Sumter, and Ravenel Bridge. This shaded urban park has a canopy of oak trees, swinging benches, and an esplanade – definitely one of the best things to do in Charleston, South Carolina.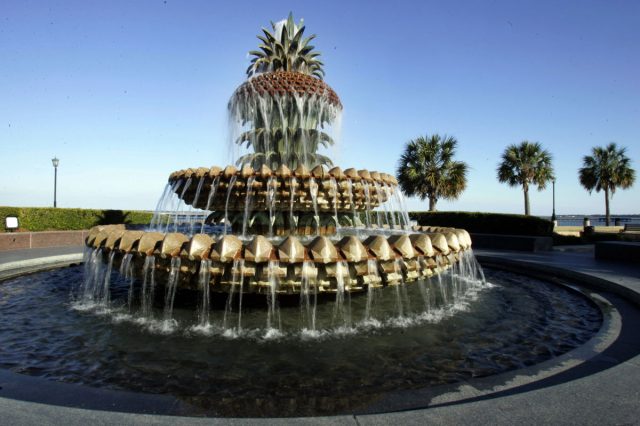 Watch interesting exhibits at South Carolina Aquarium
When it comes to kid-friendly things to do in Charleston SC, a trip to South Carolina Aquarium is a must. Opened in 2000, this modern aquarium can be found in the city's harbor. Home to more than 5,000 animals, exhibits are divided into different habitats named correspondingly – Mountain Forest, Piedmont ("foothills" in French), Coastal Plains, Saltmarsh Aviary, Coast, and Ocean. Kids shouldn't miss the Touch Tank and the Shallows – touch invertebrates like hermit crabs and stingrays.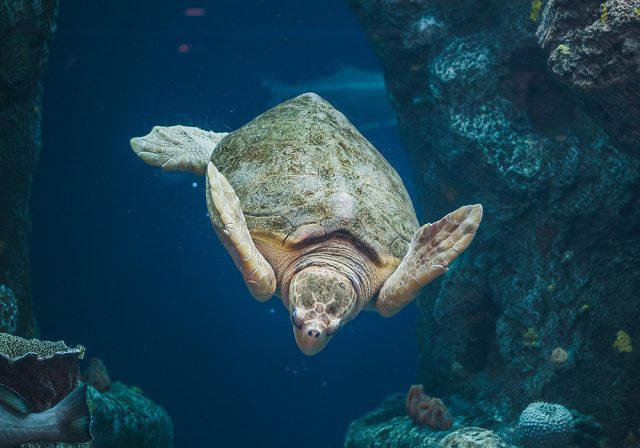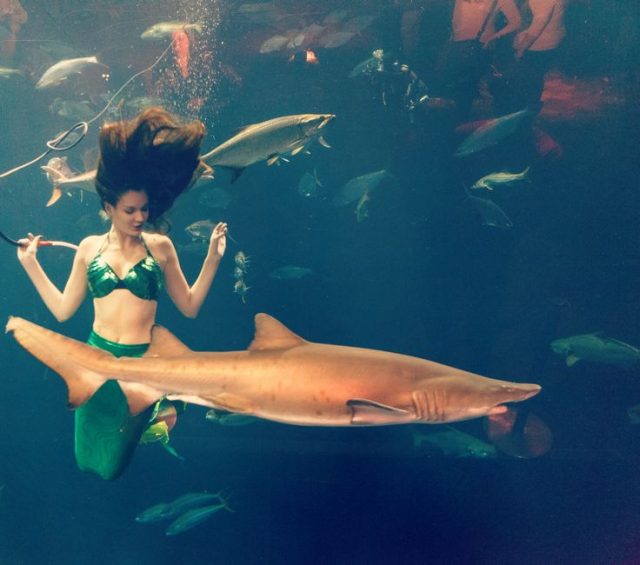 Start your boat tours
Enjoying Charleston exceeds to its waters courtesy of various boat tours. Visitors can pick from an adventure boat trip to nearby small islands and dolphin watching to sunset cruises with either cocktails or a multi – course dinner. If you fancy, climb aboard a private boat as you sail and enjoy the beauty of Charleston's harbor. Boat tours are also a venue for tourists to get to know more about the city's history.
Soak up the sun at Isle of Palms
Charleston also boasts nearby beaches and one of the best beaches around the area is the Isle of Palms. This island resort has oceanfront hotels, local restaurants, and a close-knit community. Isle of Palms is also surrounded with top island destinations like Breach Inlet and Sullivan's Island.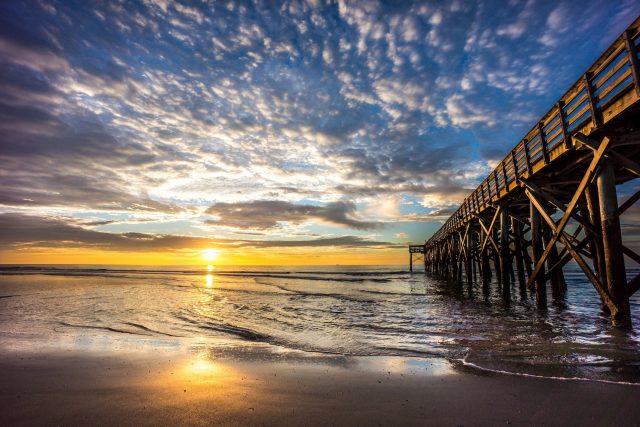 Book a Charleston food tour
Enjoying abundance of fresh seafood and local produce, Charleston is one of the best cities for dining. When in Charleston for leisure, why not sign up for food tours? After all, to travel is to taste a destination's local cuisine.
One of the great things to do in Charleston SC, there are various tour agencies that specialize in food tours. Food tours in Charleston are walking tours, so wear your most comfortable walking shoes as you hop from one restaurant to another. The best food tours offered in the city include Upper King Street Culinary Tour and Downtown Charleston Culinary Tour.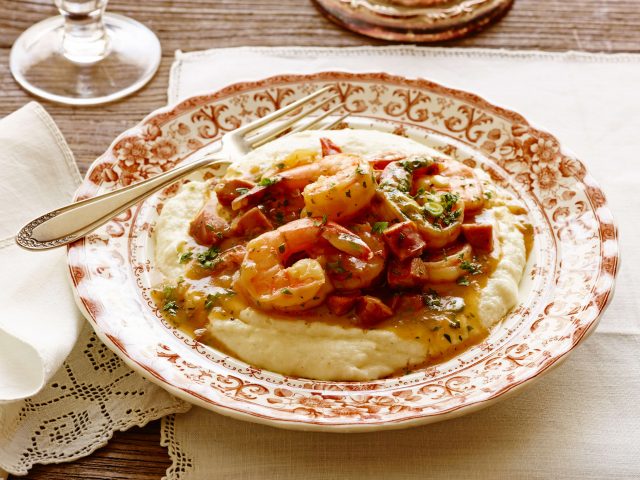 Shop along Upper King Street
Upper King Street is Charleston SC's most popular area from nightlife to shopping. This energetic yet homey street is perfect for shopping from its great products to historic structures. Upper King Street has at least 160 retailers, thus, it is the city's shopping paradise. Shop categories from familiar fashion brands to home decor. Of course, the area is the best place to shop for souvenirs.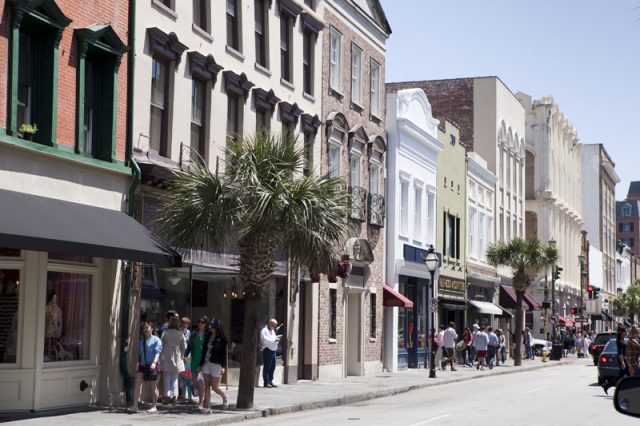 So there you have it, a concise travel guide for your next trip to Charleston. From budget to luxury, this guide has you covered when traveling to one of America's top destinations. With this list of activities, there is no reason for you to skip this beautiful city in South Carolina.