Top 10 Things to Do in New Orleans
Top 10 Things To Do In New Orleans New Orleans is one of America's most unique and amazing cities with a vibe you simply cannot find anywhere else. Nightlife and rolling good times are the main attractions – for those who love to stroll, tours of French Quarter and Garden District will easily fill the day. For an interesting glimpse of the city's culture, explore one of the famous cemeteries or visit the Backstreet Cultural Museum. Food, tourism, shopping, jazz music and many more things to do in New Orleans – this much stuff won't let you get bored.
City Park
City park is an excellent and unique place to spend an afternoon and it is almost as good as new. It covers more than 1300 acres and contains numerous attractions including the New Orleans Botanical Garden and the New Orleans Museum of Art and Sculpture Garden. Of particular interest to children and families are the Carousel Gardens Amusement Park, Storyland and Splash Water Park. You will find beautiful areas for walking and an 18-hole golf course. The park claims to have one of the world's biggest stands of mature live oak trees, including Anseman Oak and McDonogh Oak – both believed to be between 600-900 years old.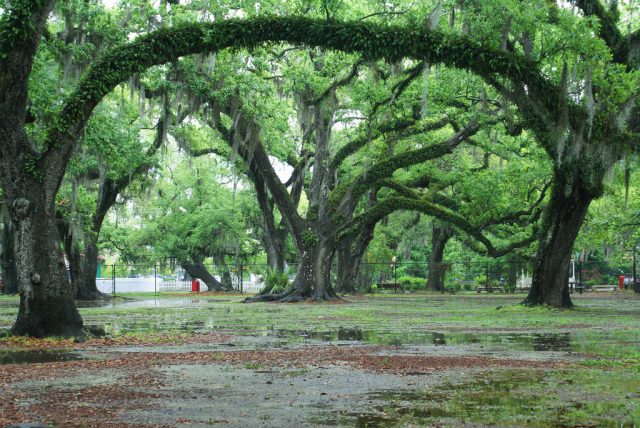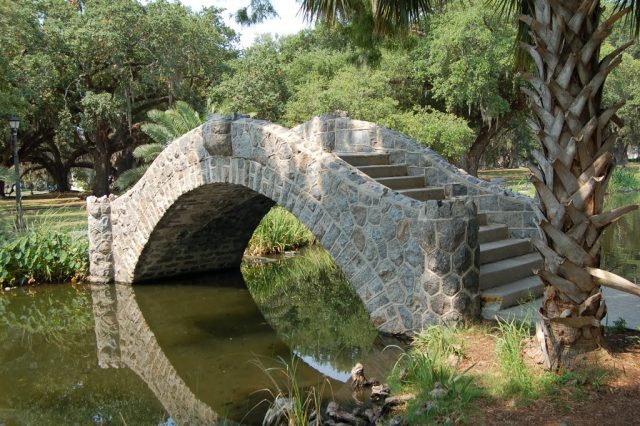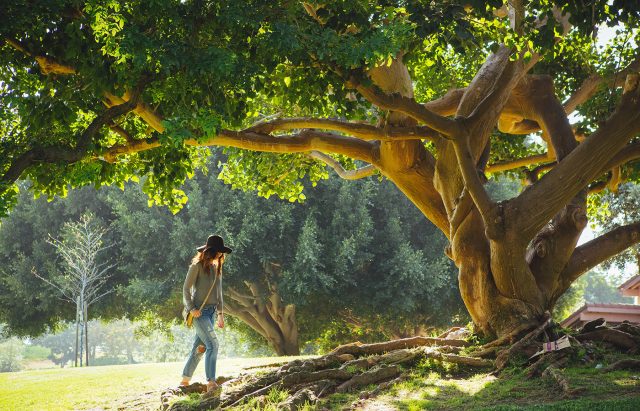 French Quarter
The French Quarter is what most tourists comes to see when they visit the New Orleans. The main attraction in the French Quarter is the architecture – old buildings show French influences with arcades, re-tiled roofs, wrought iron balconies and picturesque courtyards. Some of these buildings now contain hotels, restaurants and galleries. Royal Street is the French Quarter's most famous street which offers a great mix of history, higher end stories, galleries, hotels and a restaurant known as Court of Two Sisters. Frenchmen Street, Jackson Square. musicians and St Louis Cathedral won't disappoint you. For coffee and beignets, Cafe du Monde is a French Quarter icon.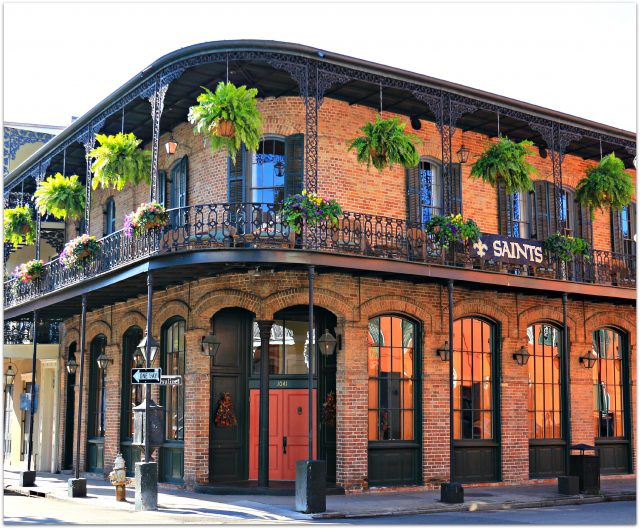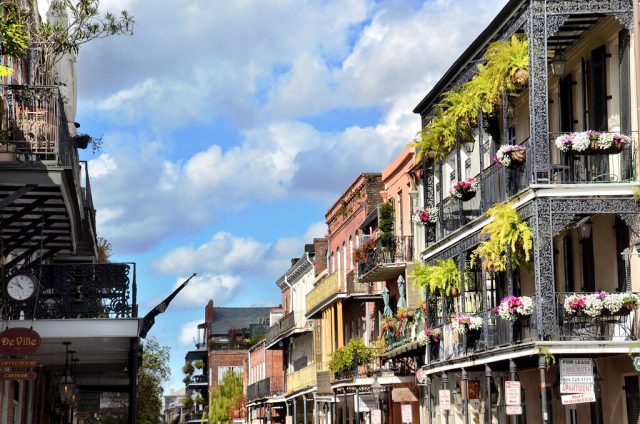 Garden District
Garden District has acquired fame for its antebellum mansions, mature trees and lush gardens – it has the most stunning homes in the city. Garden District is located a little less than three miles southwest of the French Quarter. A morning walk west of Jackson Avenue in Garden District provides you with a sound mind and a peaceful break from tourism. Coliseum Square features a fountain and a walking trail that winds around looming oak trees. Camp Street, First Street and Prytania Street are remarkable places to visit here. Audubon Park, located in southwest of Garden District, will make your vacations memorable. You will love to visit this place because it's a quieter area and has its own unique flavor in small shops and restaurants.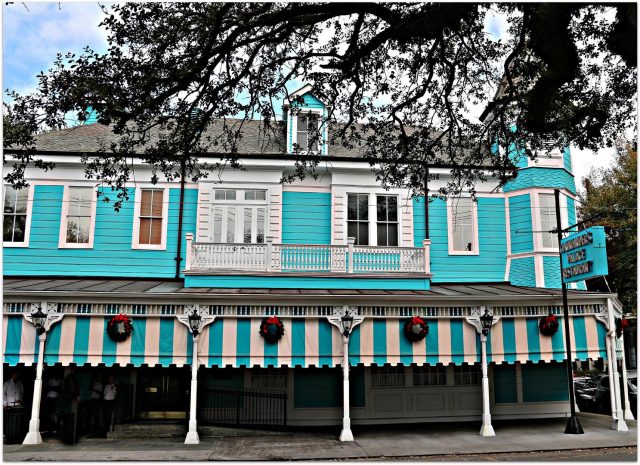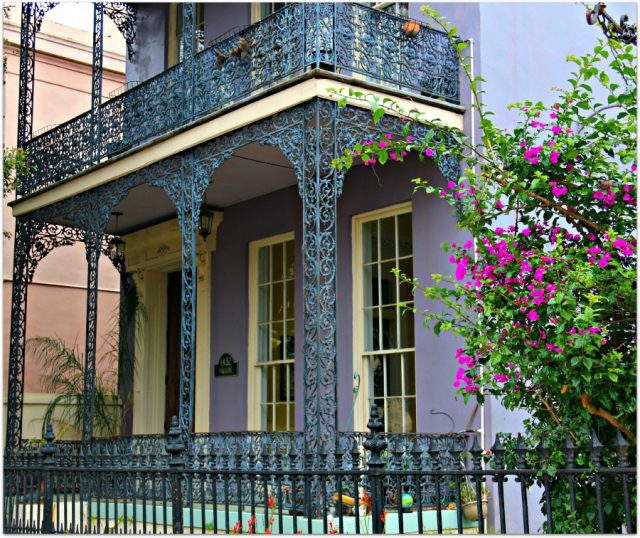 Bourbon Street
Bourbon Street is the French Quarter's most prominent street, which is the perfect place to host your bachelor or birthday party and girls night out. The street is crazy iconic fun, lots of visitors and great tacky New Orleans things to do. Bourbon Street is filled with Burlesque Clubs, DJs and celebration opportunities. You will find that this street is the oldest and most popular for its luxurious restaurants including Royal Sonesta Hotel and Galatoire's Restaurant. When you walk down the Bourbon Street, you are bound to hear music on each corner that will make you want to dance.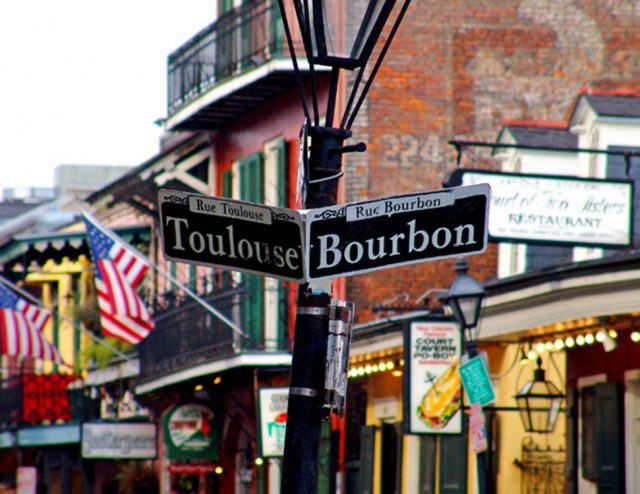 Jackson Square
Jackson Square earns its name in the honor of Battle of New Orleans hero Andrew Jackson. It is located in the heart of French Quarter. There's a statue of Andrew Jackson in the center of square. This place is known as open-air artist colony and you have the opportunity to see the artists at work while visiting. Shops, museum, church, walking along the street, park and St Louis are the places you will want to visit.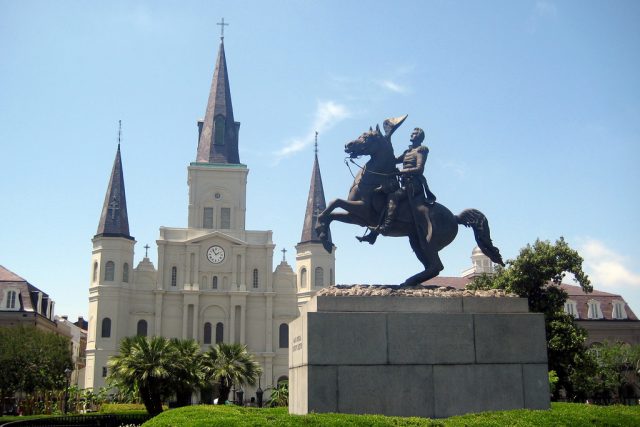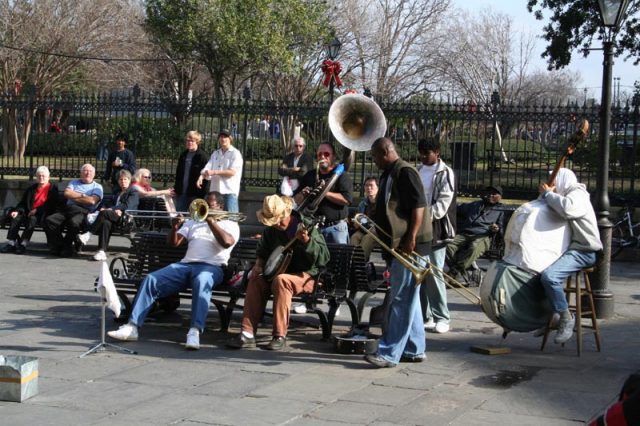 World War II Museum
World War II museum is an extraordinary museum with engaging exhibits and documentary snippets that tell the historical backdrop of WWII. The museum is divided into three sections, first & second section dedicated to war in Pacific and Europe and a third building that houses WWII airplanes. If you're a history enthusiast, it will not disappoint you. You will visit wonderful displays, lovely grounds and buildings, Jeri Nims Soda Shop, Louisiana Memorial Pavilion and a great restaurant onsite. You will experience The Victory Solomon Theatre Pavilion 4D theatre.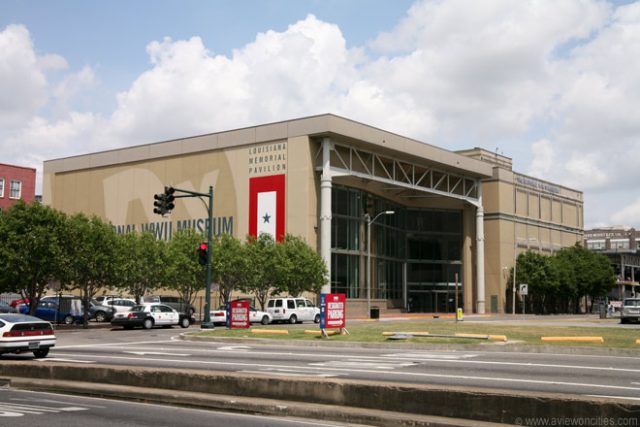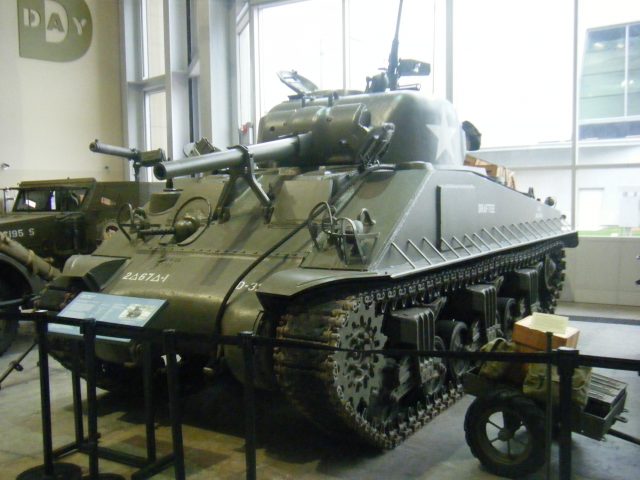 St. Louis Cemetery No. 1
St. Louis Cemetery No.1 was established in the late 1700's and it is the oldest existing cemetery in New Orleans and is still the site of a few entombments a year. It was divided into sections – Catholic, non-Catholic and Negroes – upon initial development. There are interesting graves including voodoo priestess Marie Laveau and the tomb that Nicholas Cage has purchased as his final resting place.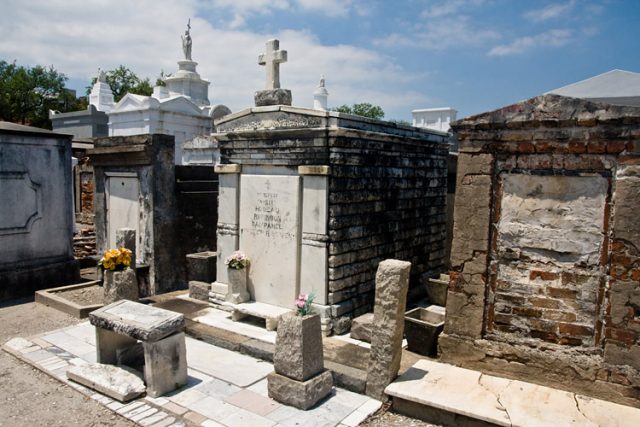 Honey Swamp Tour
Honey Swamp Tour is one of the most pristine swampland habitats in the US. This tour is a two-hour boat ride and offers a front row seat to backwater estuaries and secured wildlife habitats of a rare and disappearing natural phenomenon. You will visit a Cajun Village and have a chance to see wildlife of Louisiana including nutria, turtles, bald eagles, wild pigs, owls, egrets and, of course, alligators. If you are finding what to do in New Orleans, a Honey Swamp tour will make your vacation memorable.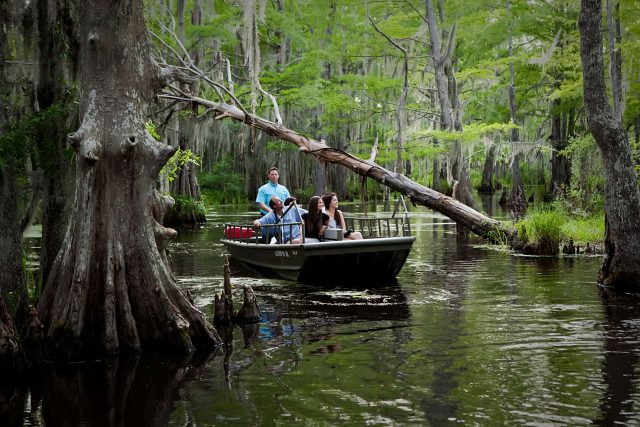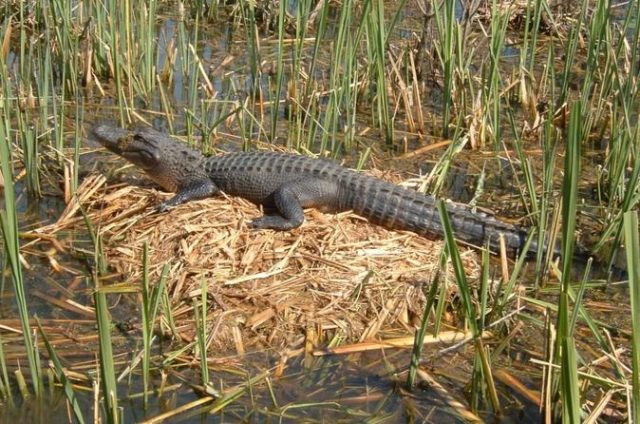 Jazz Music
Jazz is the beating heart of New Orleans and it is as important to this city's soul as a rich pot of gumbo. To listen the local musicians, you need to dive into neighborhoods beyond the Bourbon Street scene.
The Spotted Cat – This small Frenchman Street jazz club is the perfect old-style NOLA jazz joint and you will make many fond memories of listening to great music here. They have live music every night, but are cash-only, so make sure to hit the ATM beforehand.
Maple Leaf – Pressed tin walls and a narrow dance floor are part of the charm of the Maple Leaf. Live bands of Maple Leaf play music like Zydeco and funk, showcasing the city's best talent.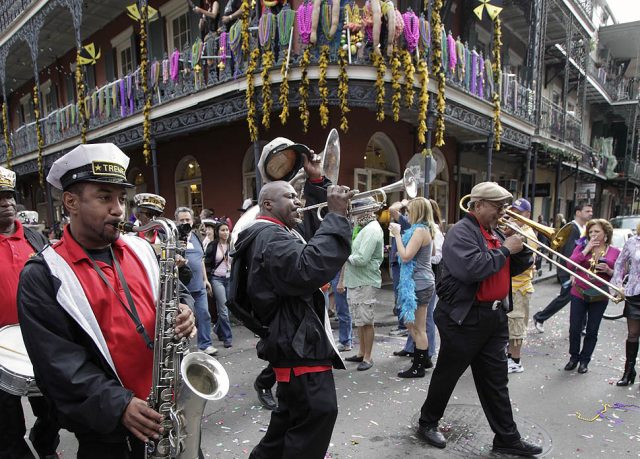 Enjoy Delicious Food
New Orleans is a city for foodies with fine eating and historic bistros all around the city from the clamoring French Quarter to the picture-perfect uptown Garden District. The food blends fancy French food with neighborhood cooking styles to make unmistakable Creole and Cajun dishes that are unique to the city. Here are two best restaurants in New Orleans:
Cochon – Cochon grandstands Cajun food taking the most care with dishes like crawfish pie, fried alligator, rabbit and cooked gulf fish. The in-house butcher shop turns out broiled suckling pig with cracklings, fried pig's ears and browned boudin.
Ralph's on the Park – The perky Sunday brunch menu puts an unexpected twist on breakfast classic, chicken is stuffed with boudin hotdog and served with chocolate chip waffles and red-eye gravy.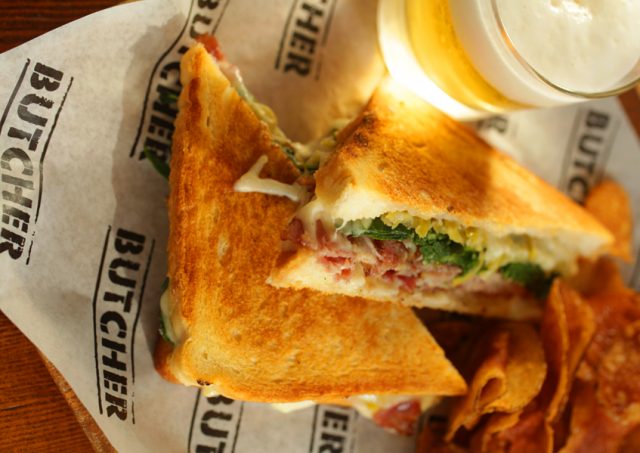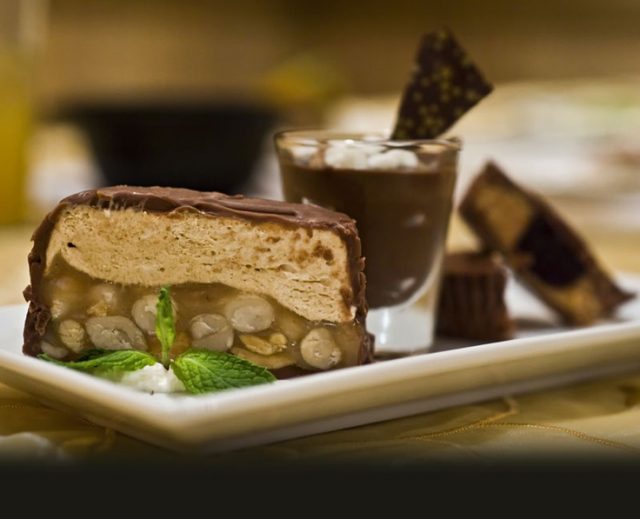 With a plethora of things to do in New Orleans, it doesn't come as a surprise that this city is one of the most-visited destinations in the United States. From touring in the City Park to eating at the luxurious restaurants, the hospitality in New Orleans is unforgettable.